Alongside his then partner Rob Pruitt, Jack Early was one of the art world's rising stars in 1992 when the unfortunate occurred. The Pruitt-Early collaboration was short lived, the duo would unwittingly commit career suicide with the universally derided Red, Black, Green, Red, White and Blue exhibition at New York's Leo Castelli Gallery.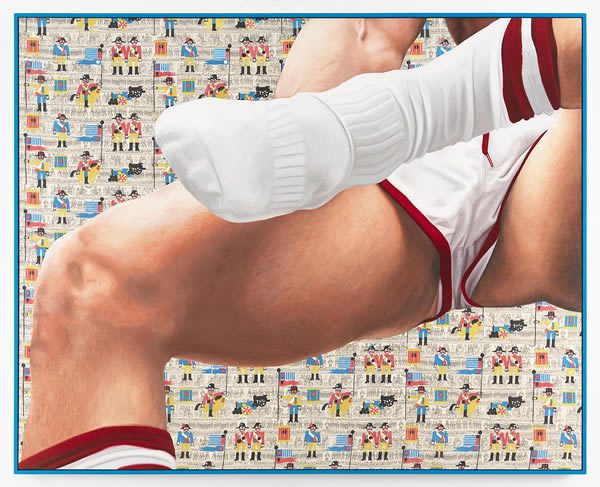 Martin Luther King Jr. shared wall space with 2 Live Crew and Carl Weathers' Action Jackson, in a low-brow celebration of black American culture, the installation accompanied by a soundtrack of the duo rapping, and the show was absolutely panned; ill-judged at best, racist at worst. What had been intended to mark African American culture rising in the face of adversity saw the duo condemned, dropping off the radar until Pruitt returned in '98 with Cocaine Buffet, a great big line of coke on a New York gallery floor. Early's hiatus would last two decades.
Tate Modern included Red, Black, Green, Red, White and Blue in their 2009 exhibition, Pop Life: Art in a Material World, the same year that Early made his comeback — with an exhibition that fused references as diverse as Pink Floyd and Kermit the Frog. Redemption at last. Early has rediscovered his mojo, and continues to riff on his early inspirations; the New York art punks who dealt with race and gender politics, gay rights, and AIDS.
Currently exhibiting at New York's Fergus McCaffrey, Early delves into his childhood and adolescence with a series of photo-realistic paintings and sculptures; all soundtracked by the artist's own Jack Early's Life Story in Just Under 20 Minutes, playing on a Victrola phonograph.
Jack Early at Fergus McCaffrey, New York, continues until 9 April.