Brazilian-American visual artist, Oscar Oiwa, uses time travel, role-playing, and sheer artistic license in If I were living in, his latest exhibition currently on show at multipurpose hub for New York City-based Japanese creators, NowHere.
A conceptual meeting of the past and the present, Oiwa's works reveal a fantasy world where he travels through time coming across some of art's great masters, including Pablo Picasso, Giacomo Balla, Diego Rivera, and Andy Warhol. On these theoretical and fantastical travels, the artist visits places that mark his personal movements and milestones and reveal his own annotated history of 20th century art.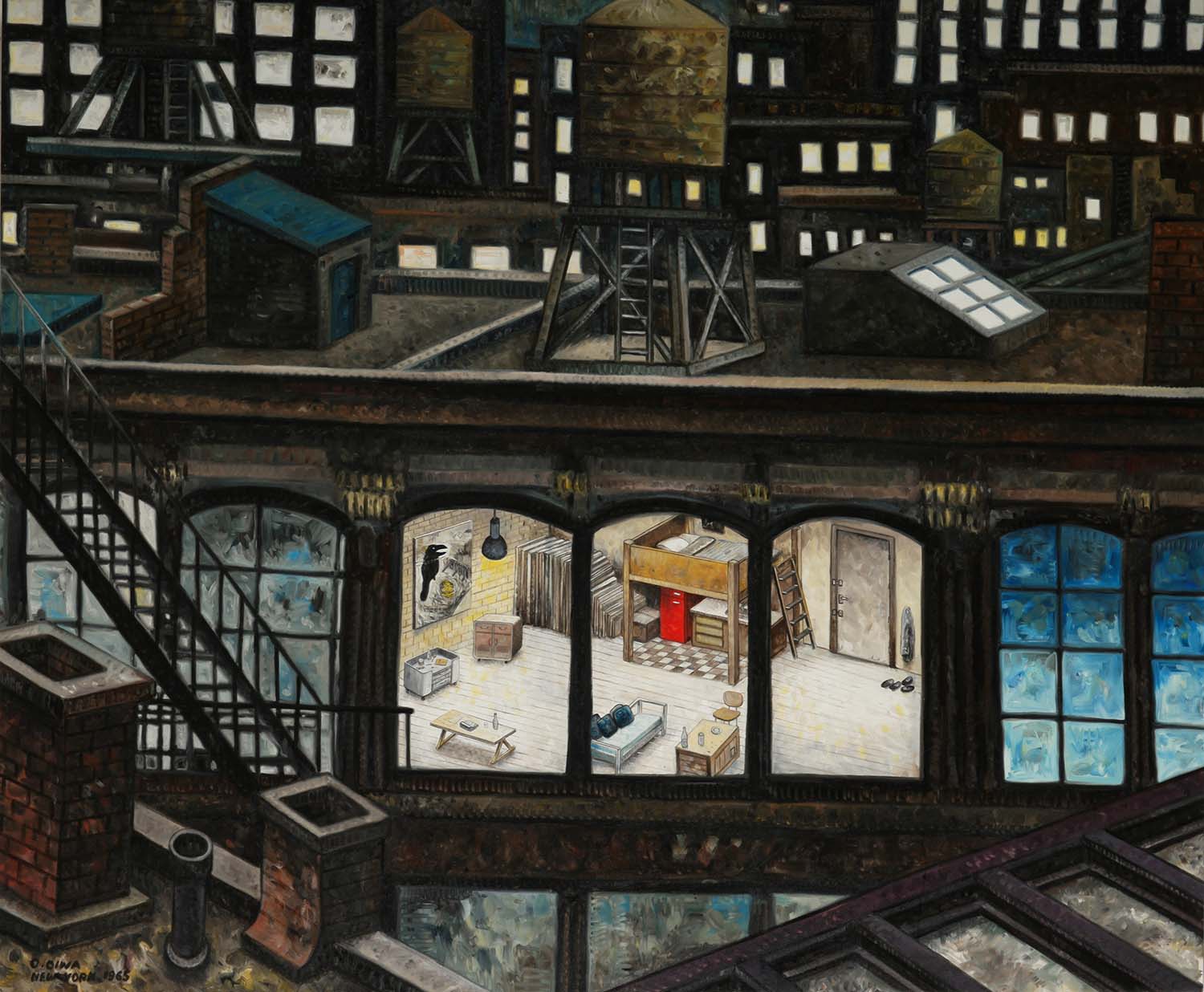 Each era and location——from Paris in 1910 to Milan, 1925; Mexico, 1934 to São Paulo in 1956 and more——is expressed in two forms of media, the first being powerful, large-scale oil paintings that portray the art studio he would have had in each of his chosen times, complemented by 3D digital renderings of the space, which place an avatar of the artist himself in them. Each situation of daydream whimsy is accompanied by soundtracks from seven-time Grammy nominee, Zé Luis, and will be sold as an animated NFT.
Through meticulous detail and subtle stylistic variations, Oiwa shows us each ideal workspace eight times over, the series capped off by his painting and rendering of the Long Island City studio he's occupied for the past ten years, completing his escapades through history by ending up in the current day.
On show at New York's NowHere gallery until 3 April, If I were living in gives us an insight into the dreams and fantasies of a frenetically creative mind.