What's your relationship with technology like? Can you switch off? What's the first thing you reach for in the morning … your partners hand, or your smartphone? Can you go to an event without checking in? Eat your lunch before Instagramming it? The digital age washes around us, it's like a tinnitus that hums in our ears — it's brilliant, and it's terrible; we're in an age of unshackled communication and knowledge, but increasingly hooked to that very liberation.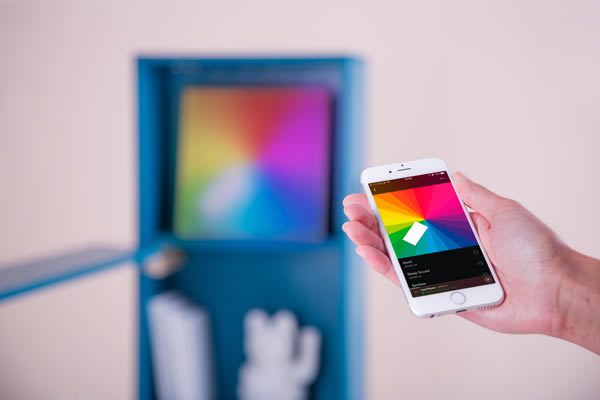 A new exhibition presented by creative agency Six:Thirty and opening at Covent Garden's The Aram Gallery this week, Unread Messages, looks into the 'always on' phenomenon, and sees a group of multidisciplinary designers from around the world coming together to see if we can look towards a healthier relationship with communication technologies.
Based on research by project partner Northstar, Six:Thirty have arrived at three themes that speak for themselves: Empowered But Dependent, The Curated Self and Compulsive Behaviours … the designers tasked with providing innovative solutions. Results are varied, but follow a common thread: we're addicted. And badly.
Matteo Loglio's Nomu looks to help us manage that addiction, and comes in the shape of physical coloured blocks that work together with a browser extension to filter your internet experience. Browse without interruption, each block representing an activity, time unit, and rules, set by the user. As Loglio puts it, 'even if the plan is to browse Facebook for two hours', Nomu helps you achieve goals. Paul Macgregor's I/O offers a subtler way to manager your usage, with a browser extension that borrows from nudge theory; an omnipresent visual cue alerting you to the time you've spent online each day.
Other projects are less conventional, Fidgety Machines by experimental design studio Takram London, for example, imagines a wearable that harnesses physical tics (the embodiment of compulsive disorders) to create digital noise that will confuse the machines who are monitoring our every move in a near-future vision. Quite.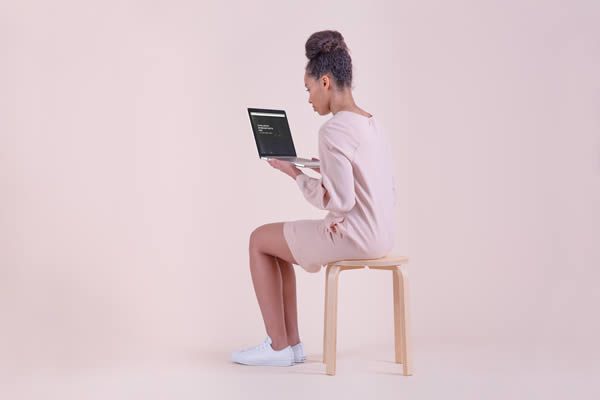 Less fanciful, more fancy, Dean Brown laments the loss of CD collections and holiday snaps as devices for the 'curated self', designing Social Storage — a bookshelf, coat stand and globe that merge on- and off-line; a Spotify playlist might sit where your dusty old CDs did, a weather update can help you choose which coat to wear.
Matan Stauber completes the thought-provoking inventions with Away From The Moon, a concept for an online article that changes its content and design based upon the user's attention span — which it gauges, via the webcam, from the reader's distance to the screen.
Unread Messages runs at The Aram Gallery, London, from 11 March till 9 April.
@TheAramGallery
@sixthirtystudio