We have charted the history of the city that circus built; we have determined that the ringmaster's aspirations for Sarasota to be defined by culture have not just been met, but transcended; we have resolved that this corner of Florida is simply a nice place to be. 'I love going to school in Sarasota,' that Ringling College of Art and Design student explained, 'just looking at the water gets your creative juices flowing.' And that, my friends, is irrefutable.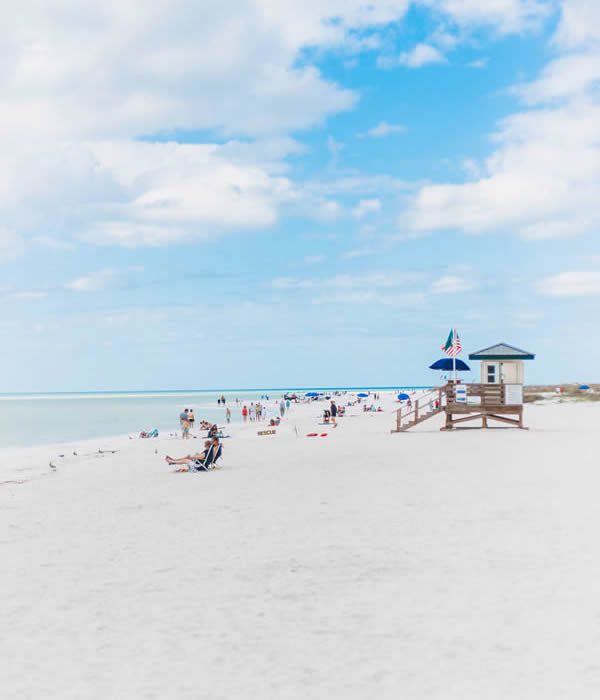 The Gulf of Mexico brings with it a sense of real paradise. It is not just the water that inspires, but its keys and inlets, the fisherman charm of 'Old Florida', the beaches. Lido and Longboat Key, Venice Beach — the 'shark tooth capital of the world', with its 700ft fishing pier — Casey Key, Osprey, Nokomis, and Siesta Key Beach.
Fine beaches in Florida may not be as surprising as Sarasota's cultural legacy, but even the most jaded traveller would struggle not to be surprised by stepping out onto the latter. Siesta Key Beach is snow white. It has the texture and colour of flour, it is hard to believe. As is their history.
The story of the 'whitest and finest sand in the world' begins high up. Alabama, Georgia, or beyond — for mineral quartz from the Appalachian Mountains is the source of this breathtaking expanse of 'sand'. Carried by rivers into the Gulf, the quartz means that even on the hottest of days, Siesta Beach's sand can feel cool underfoot; it also means that this beach is frequently acclaimed America's finest, countless awards declaring its fine white sand and shallow aqua blue waters a multi award-winning combination.
Staying on the coast, Venice Beach's 700ft fishing pier is the perfect starting point for a culinary foray through Sarasota County. It's here that cult diner Sharky's on the Pier is jam-packed day and night, an unpretentious menu of local staples like coconut shrimp and blackened mahi sandwich counterpointed by a new 'upscale' sister restaurant upstairs; Fins at Sharky's the site of a standout meal during our time in Florida.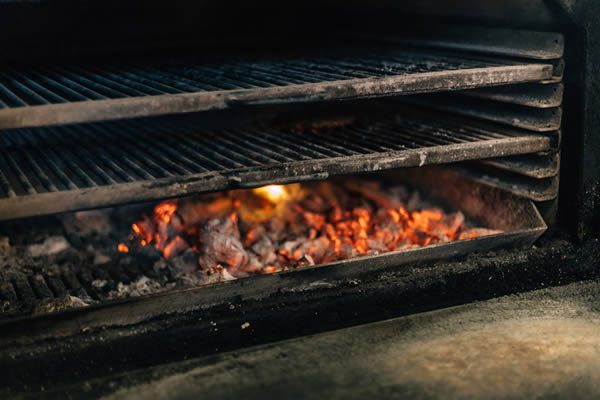 Chef Marc Alton has seen it all here, taking the helm at Fins after two decades downstairs. He's still passionate about his food, though. More so now he has a pricey Josper to play with — the powerful charcoal oven is a fixture in some of the world's leading kitchens, and Alton is keen to show it off.
Looking is one thing, tasting is another. A starter of Josper-grilled Gulf of Mexico octopus demonstrates the oven's capabilities; its skin is charred but the flesh has retained moistness and succulence. It is followed by a lobster roll that is sweet and rich in equal doses, the brioche bun made onsite melting in my mouth. A Caesar salad with salmon cooked in Alton's favourite toy is one word: incredible.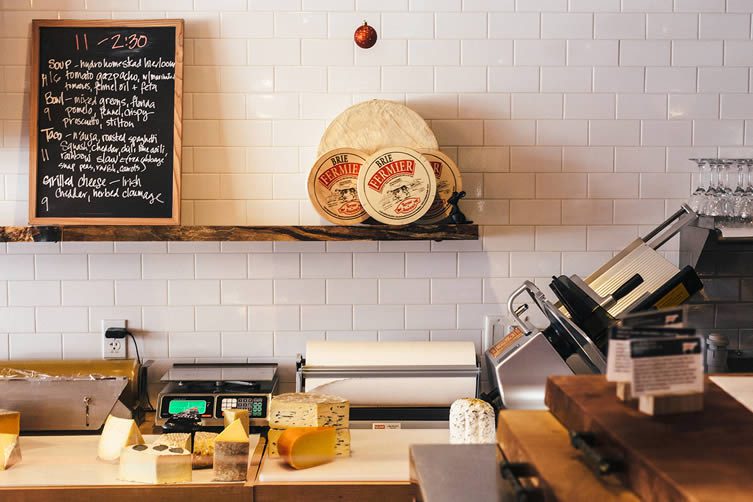 Incredible food is a treat, but very good food is seemingly difficult to escape. From another Venice waterfront landmark, the Crow's Nest Marina & Restaurant, to upmarket chains like Tommy Bahama or independents like Barnacle Bill's with its 'Old Florida' style and undeniably-great seafood, and stylish farm-to-table eatery Boca in downtown Sarasota; there is another great meal around nearly every corner.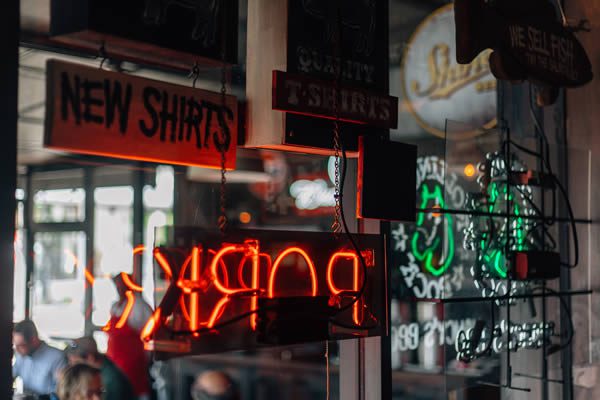 There's no shortage of high-quality retailers or artisanal industries either, spots like Kilwins for insatiable sweet-tooths and Artisan Cheese Company — but it is back with charcoal when our next helping of incredible arrives.
'There aren't too many white Jewish women making pork barbecue,' boasts Nancy Krohngold. Sitting down at the Sarasota-raised entrepreneur's BBQ joint, the aptly-named Nancy's Bar-B-Q, it's quickly apparent that there aren't too many Nancy Krohngolds. She's a one-off, in fact, and we chinwag for what seems like hours on a remarkable (for all the wrong reasons) day in the United States's political history.
The subject of a certain Mr. Trump is not the only thing we chew over, though, we tuck into ribs; brisket; hot link sausage; salmon; slow-smoked baked beans with pulled pork; coleslaw, and the ubiquitous mac'n'cheese. It's the real deal. Nancy is white, she is Jewish, and she is a woman, but by God she can cook — this is authentic deep south barbecue, and I don't want it to end.
It has to of course. So I seek to wash it down with the only thing food of this calibre should be washed down with: a well-crafted brew. America is alive with the buzz of craft beer, and Sarasota represents well. Up until a few years ago, the small city would have looked northwards to Tampa, and the world-renowned Cigar City Brewing, but that was then, and this is now; and the brewery founded by Jeremy 'JDub' Joerger is one of the key protagonists in Sarasota's craft beer ascendency.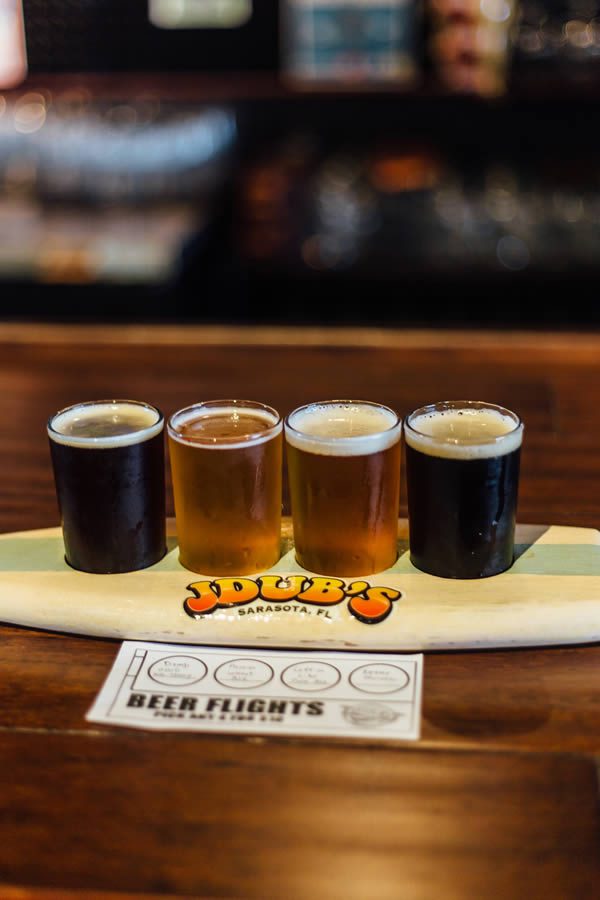 Travelling the world as a desk-bound member of the US Army, Joerger was buckling under the pressure of mundanity. In an unrewarding career that didn't speak to his inner JDub, the rugby fanatic had discovered the joy of brewing back in 2003, as a soldier stationed at Fort Lewis, Washington; his time for self-expression was long overdue.
Collaring a head brewer from a Vermont brewery (Joerger's previous beer-making attempts stank), the duo arrived in Sarasota in October 2013, and the rest is history. Today JDub's Brewing Company is growing at a frightening pace, and their taproom is one the city's liveliest spots. Joerger is a larger-than-life character, and his enthusiasm fills the space; food trucks, open mic sessions, yoga classes, and movie nights are just some of the regular events that embody the brewery's three core values: quality, innovation, and culture.
Revolutions don't roll along unnoticed, and there's a sense here that the sea change of Sarasota's beer scene is far from done yet. We meet Vic Falck at fledgling brewery Calusa Brewing Co., he and his brother-in-law Geordie Rauch have recently installed a mammoth 8,500 sq ft brewing facility, and their intentions are as big as their tanks. 'Go big or go home,' Falck quips as he shows us around. I sample a cinnamon and coffee brown ale and a Citra IPA, and leave exceedingly content.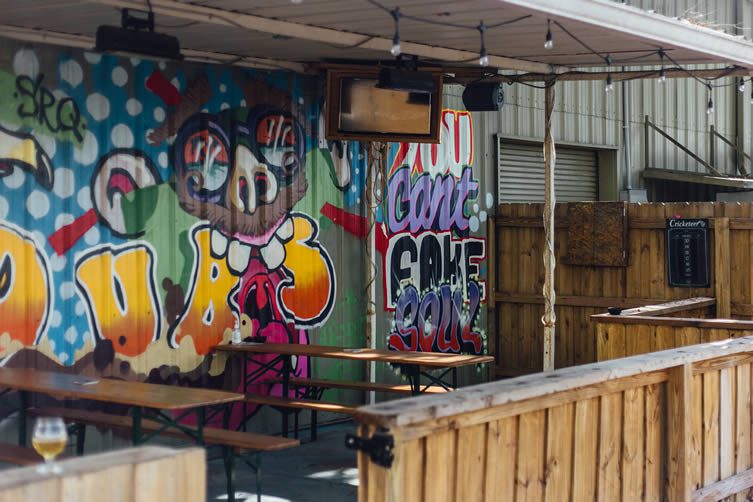 Whether it's the influence of old Florida, Nancy Krohngold's respectful homage to the great American BBQ, or the street artists roped in to give the JDub's taproom its singular identity, the cultural footprint that John Ringling shaped is rarely far from the surface here.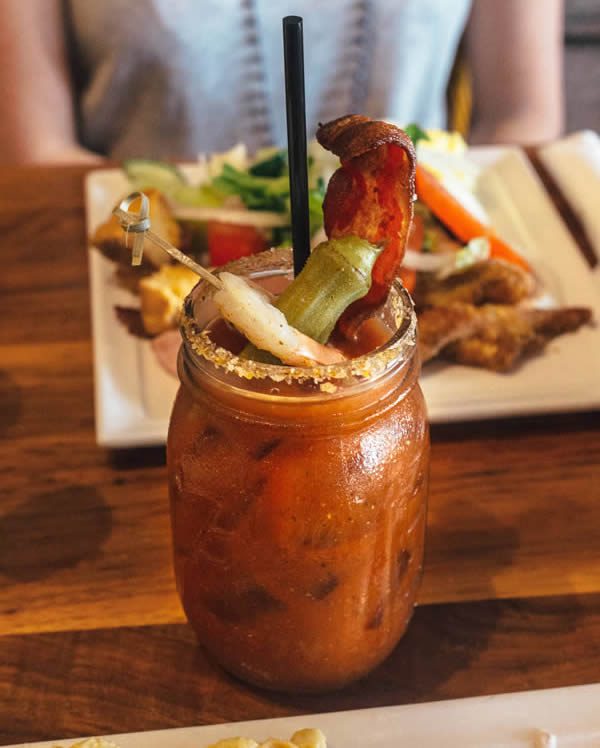 At one last culinary stop off, culture and cuisine are brought together in a fit of sheer spectacle. Biscuits and gravy; cheesy grits; meatloaf; fried green tomatoes; buttermilk waffles; fried chicken and brunswick stew are just some of the southern delicacies you can heap on your plate each Sunday at Sarasota's Blue Rooster, but it is the live gospel music that breathes life into the city's most famous brunch.
Spirits are raised by the tight band and impressive vocal performances, but it is something else that will take you to a celestial high. For it is here, at the Blue Rooster, where you will die happy at the sight of a divine being: the Hail Mary. Forgive me Father, for I have sinned.
A very traditional and very lip-smacking blend of tomato juice and vodka — Worcestershire sauce, lemon juice, salt and tabasco too — is topped with pickled okra, crispy smoked bacon and a big, fat shrimp. It'll take more than a spiritual set of happy-clappy music to cleanse this soul; this Bloody Mary will never be forgotten.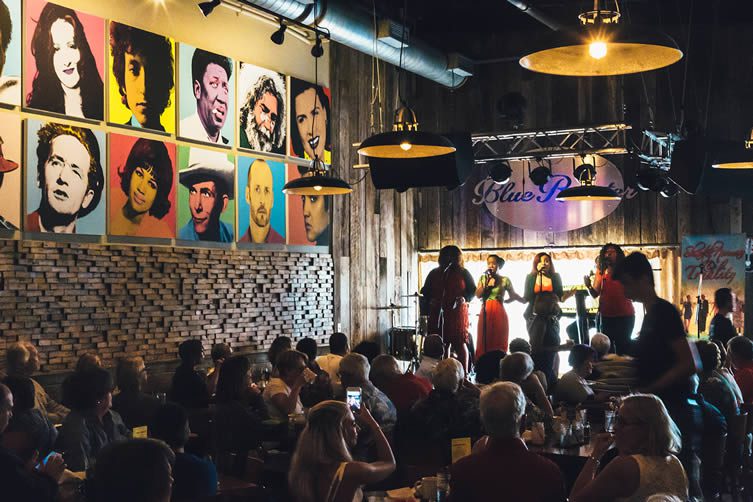 And so back to the beach. Time spent in this part of the world is not time spent well if you're not by the water come sunset. The breathtaking hues, that sphere of hot plasma dropping calmly off the horizon. The drum circles. Wednesdays and Saturdays on Venice's Nokomis Beach (Sundays on Siesta Key), a gathered swell of old hippies and enthusiastic musicians; the spirit of the Summer of Love is alive and well here in Florida. Dancers and drummers, artists and amateurs, watching the sun drop away to an improvised rhythmic jam session. It's as near to bliss as you can find. Perhaps I am being forgiven for my Hail Mary after all.
Sun down, we decamp to the nearby Nokomos Sunset Hut for a round of frozen cocktails. As darkness sets in, its tiki iconography comes alive. Polynesian kitsch just another surprise to add to the list. The Greatest Show on Earth; internationally-renowned contemporary art; revered mid-century architecture; community-minded creativity; and beer brewed on a mantra of letting your true self run riot. Sarasota. It's been a blast.
LoveFlorida.co.uk
@VisitSarasota