Lisbon is a jaw-dropper of a city. It's one of the world's oldest, Western Europe's by some distance, and you can feel it in the air; its streets are so trodden they shine, its buildings so old they creak under the weight of history. It is majestic, without any of the cliché that word carries.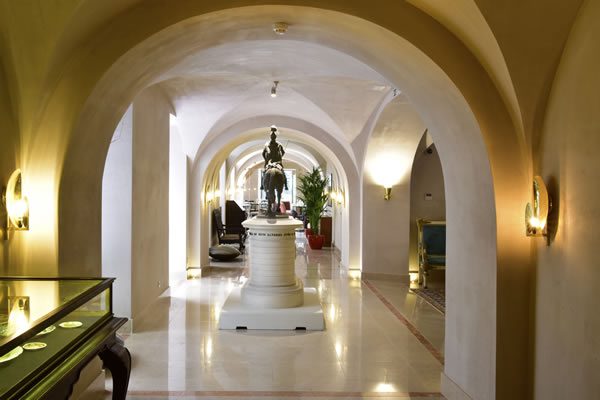 Largely rebuilt after a devastating earthquake in 1755, its central neighbourhoods feel mostly untouched since — Praça do Comércio an imposing square looking out onto the Tagus river embodies the city's grandiose. It is here where Pousada de Lisboa, a hotel that manifests all that is so grand about Lisbon, has recently taken over the Ministry of Internal Affairs.
Again, everything feels untouched since the 18th century, but of course it has … the Pestana Group's faithful restoration has created a city hotel that personifies its location. And some location. Everywhere you need to be is in walking distance from here; hip Chiado, decadent Bairro Alto, the staggering history of The Alfama.
There are 90 rooms, a spa with generous swimming pool, two bars and a restaurant, the wood-panelled 'Dom Perignon' suite, an impressive courtyard, outdoor terrace, and unrivalled views. Pousada de Lisboa represents the magic something that Lisbon conjures.