Aesthetics matter. It's long been known that you eat with your eyes as well as your mouth; chefs the world over turning out dishes that astound visually on par with their taste. And if you're serving up ocular euphoria, why stop at the plate? Restaurant interiors are increasingly becoming works of art.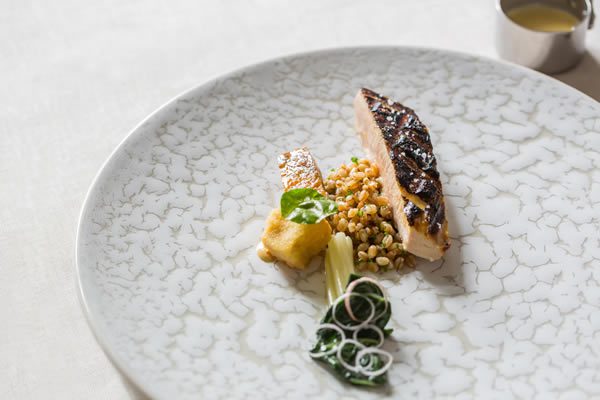 Which brings us to Odette, Singapore: a restaurant interior that literally is a work of art. Whether it's David Shrigley giving London's Sketch the once over, or Damien Hirst's follow up to his iconic Pharmacy, art and interior design is a line increasingly blurred. Here in southeast Asia, local artist Dawn Ng has overseen the entirety of this hyped new opening; located within National Gallery Singapore.
Spending months side-by-side with chef Julien Royer, Ng has painstakingly documented his kitchen processes, translating them to site-specific artworks throughout a poetic space; put together by renowned London-based designers Universal Design Studio.
Odette is an homage to Julien Royer's grandmother, the woman the French chef credits as inspiration for his approach to cuisine; purity of ingredients, welcoming hospitality. Having led the city's JAAN to 11th place on the Asia's 50 Best Restaurants list, Odette continues the rising star's unpretentious approach to fine dining, and is one of Singapore's most lauded recent openings … artful aesthetics continuing to the plate.