Berlin-based artists Nico Roscher and James Brook founded Cake Studios in the north of Berlin, in the up-and-coming district of Wedding; a slow but sure rise in living expenses seeing the creative caravan moving from Neukölln to Wedding.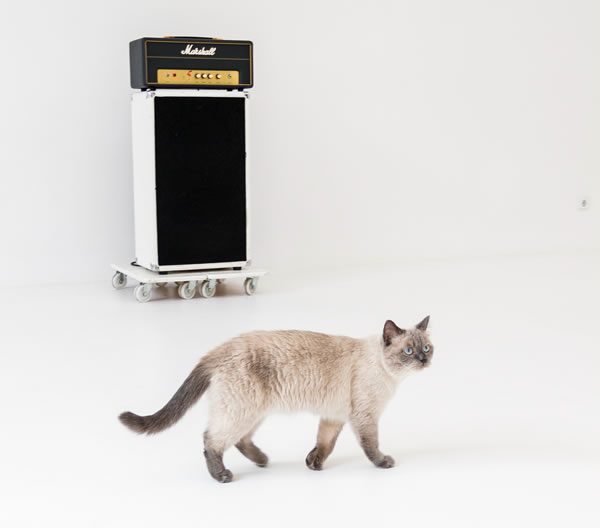 What was planned as a daylight photography studio has developed into an artistic hub for creatives living in the neighbourhood, and all around the city.
Since its opening in 2014 the studio has hosted countless photo and film shootings, but has been defined by all manner more. From art exhibitions to pop-up stores, the loft studio — with its six-metre ceilings, 130 square metres, and minimalistic '60s black and white style — has been the place of origin for many creative works. The studio's loft-style windows let in a flood of natural light, all-white floors and walls make the location fully customisable … a two-tonne loading crane and 4×6 metre door allow for any kind of set up. Roscher and Brook live right next door to the studio, with their two cats — who have become secret shooting stars.