Express sushi and casual Japanese is the order of the day at Melbourne's renowned Chocolate Buddha, a Federation Square institution that has reopened as the city reemerges from its harsh COVID-related lockdown, bringing with it the restaurant's beloved high-tech food train, revamped menus and a larger outdoor terrace.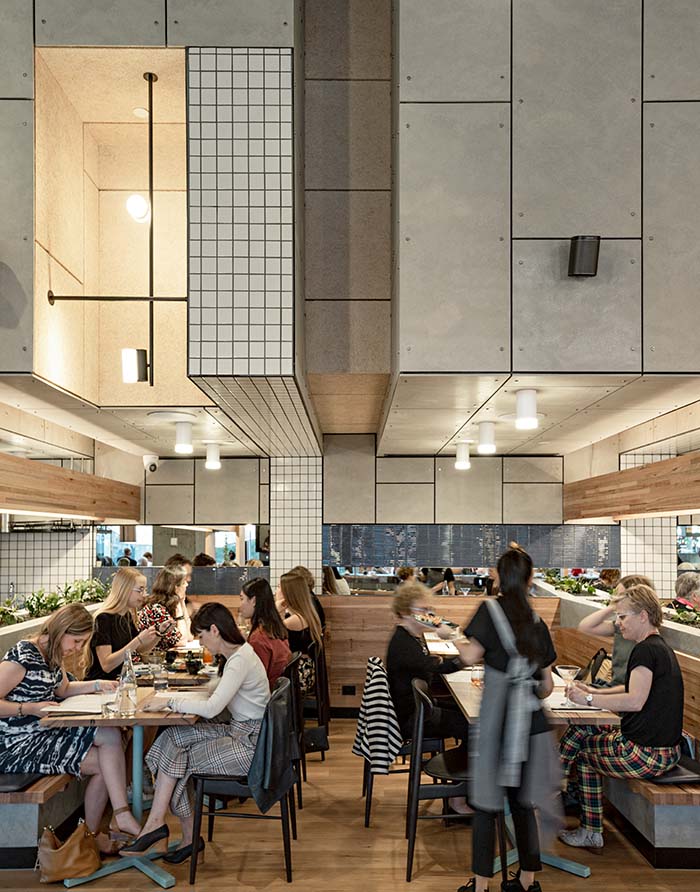 Located slap bang in the middle of architecturally audacious arts, culture and dining venue, Federation Square, Chocolate Buddha boasts impressive views over the Central Business District's looming buildings, whilst being a great spot to while away a few hours under the Australian sun; perhaps even catching a live-streamed game or match on the Square's mammoth seven-metre screen.
Following a considered refurbishment by Peter Maddison of Maddison Architects in 2019, the menu has also been given an update, the 2021 version consisting of modern Japanese bites to accompany the much-loved sushi train and delicious cocktails that this restaurant is well known for.
From sharing plates of spicy lamb gyozas, edamame, and Korean fried chicken, to ramen and donburi——as well as gluten free offerings and a large selection of wines and sake——enjoy the communal dining experience at Chocolate Buddha, its inviting ambience and staple Japanese dishes with a twist making for an accessible destination for hungry diners in the heart of this happening city.