Beers gallery present an exhibition of over 50 artists entitled 75 Works on Paper, allowing art lovers to purchase original affordable works created by a mix of recognisable names and notable newcomers.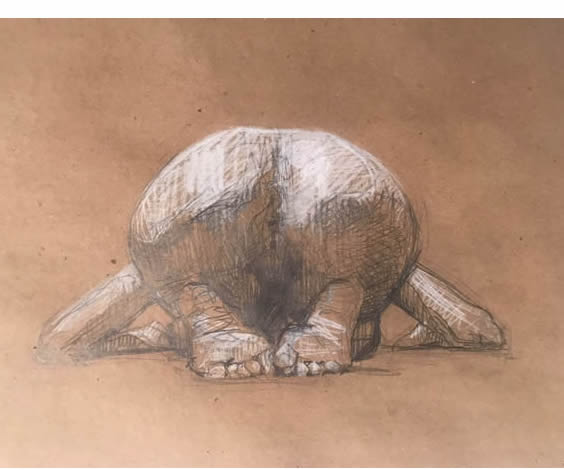 Since 2010, gallery founder Kurt Beers has introduced some world-class talents to the UK, such as Andrew Salgado, Thrush Holmes and Jonathan Chapline. Alongside rising stars of London's art scene, Beers has locked down a host of exciting names, such as Sandro Kopp, who, by painting directly from Skype sessions and video chat, has found a way of creating art while based in the remote Scottish Highlands. Kopp has painted his partner Tilda Swinton, along with Waris Ahwalia, Wes Anderson, and many more names from his principal Scotland residence; and will present two new works, Crouched Nude and Rainbow Nude, which he created specifically for the show.
One of the 'newcomers' participating in the show is the legendary model Pat Cleveland, who will show her collage works for the first time at Beers. The daughter of American master painter, Ladybird Cleveland, Pat has been painting since childhood and attended art school. She held dear close and enduring friendships with Salvador Dali and Andy Warhol.
When asked if she could try and describe them in one sentence, she exclaims: "oh God that's a really hard one! I would say that they were a love story. They were so open to what was being given to them that they absorbed it and they gave it back to the world in the most beautiful way that they could."
Having found her own route to the art world, via the "opportunity", as she so graciously calls it, afforded to her by Beers gallery, she says she's "blooming like a flower." Art, she says, "well, it's more than a word I'll tell you that. It's like a sense of smell, of turpentine and a sense of night time and mystical kind of energy like the silence of listening to brush strokes on the canvas when you're falling asleep on a big chair. I used to drift away while my mother painted, after drawing her painting at her easel. That's what I would try and draw but it looked like a potato head."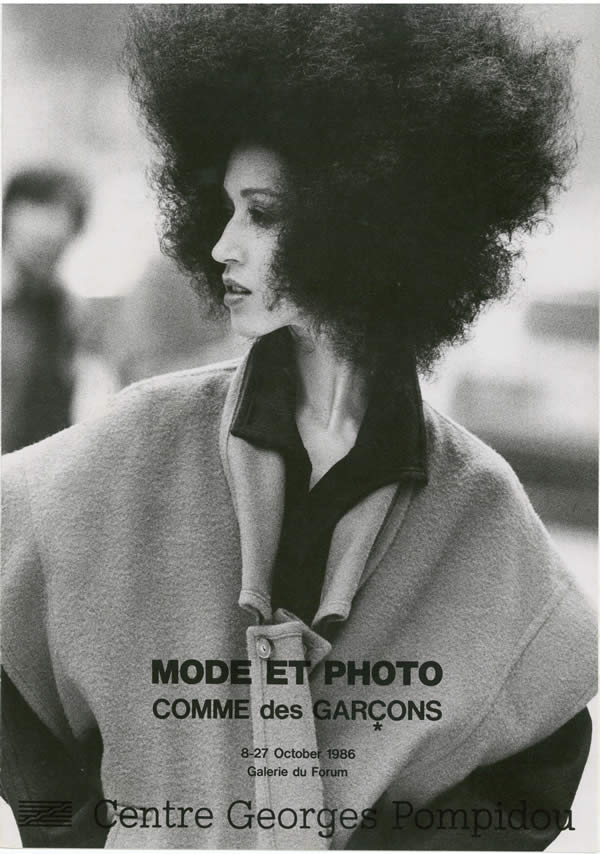 For 75 Works on Paper, Pat has presented a number of collage works in addition to a self-portrait as a clown. "I just think it's important to not take yourself so seriously. I have worked with a lot of people like Steven Meisel, he would allow me to be funny but what I see myself sometimes is as a clown you know, I just want to entertain people."
Pat Cleveland was told at 16 that she would never make it as a model. After signing with Ford Models in the late '60s, founder Elaine Ford told her: "we have very few coloured girls in our agency … you will never make it in the modelling business." In the face of industry racism, Cleveland would go on to work with and have long-standing friendships with Yves Saint Laurent, Halston, Kenzo, Valentino, Karl Lagerfeld, Oleg Cassini, Irving Penn, and so many more on the way to becoming one of the first black supermodels.
She gave up art and painting because, as she says, "I had to make a living and I thought, well, if I only paint I'm just going to be here covered in paint and I won't go anywhere. I had to get into that fashion industry because it was moving and it took me along with it; so it refreshed my life." She adds: "you know, it's kind of an art in its own way because you have to think and feel it's like dance. It all comes down to like all that fashion is about is the designer, the photographer and their art, you know. How they come together is really a beautiful gift to our world."
Pat's recent book Walking with Muses emerged from the drawings she had made in notebooks. She says, "I'd be backstage and everybody would be smoking cigarettes and I'd have a pen in my mouth and they'd say: 'what are you writing?' I said, 'I'm writing a book', and I kept saying so much and then everybody wrote their books before me." Having crossed-off the publishing milestone so successfully, Pat is delighted to return to a world that had been so vitally a part of her DNA before she became a fashion legend.
The dancing queen and flamboyant icon who was a regular at Studio 54 — "where everyone was dancing and popping around" — Pat is a queen bee polymath. She's a character, who has left an indelible and decorative trace on fashion history. Now, at 65 as she exhibits at Beers' group show and prepares "perhaps for a 2018 solo show", her sights are set on leaving her imprint on the art world; proving that it's never too late.
75 Works on Paper will run at Beers gallery until 23 December 2017