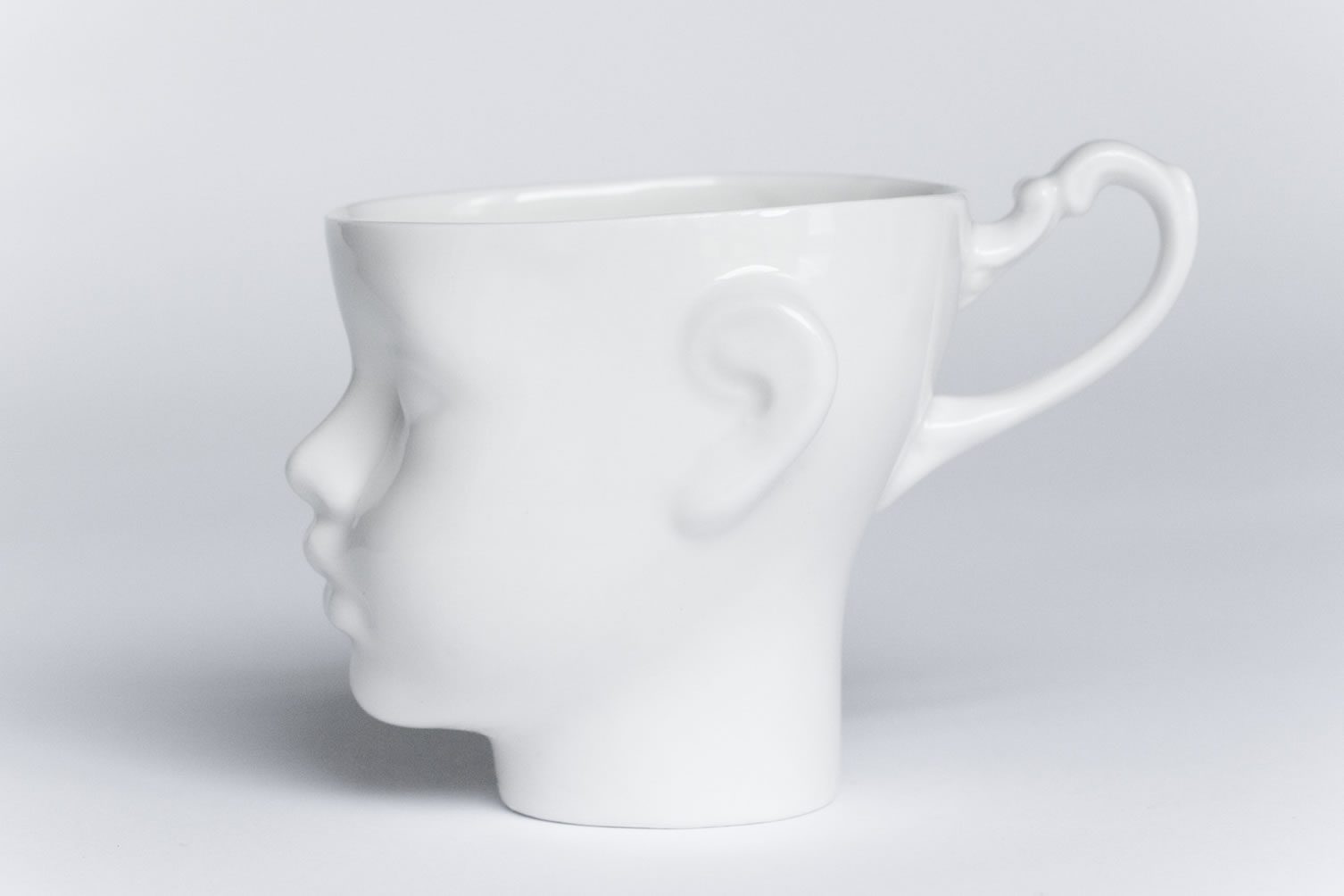 Made from the finest English bone china porcelain, the Doll Head cups from Polish ceramics studio ENDE are a curious, if mildly disconcerting creation.
Based on moulds used in the production of pre-war porcelain dolls, the cups — hand-manufactured in Poland — are an outré blend of classic elegance and shock-flick macabre.
Me? I'd opt for peak eeriness: the black Doll Head, made from coal-black porcelain with a glazed inside and matte exterior. They, along with the all-white variety are available from brilliant Berlin Concept Store NO WÓDKA … with a choice of platinum or gold-dipped handles if an added helping of Victoriana is your 'cup of tea'.