Digital artist and designer, Neon Saltwater, transformed a 1930s gas station in Downtown Las Vegas for the latest edition of the Life is Beautiful festival, curated by the women-led art platform Justkids.
Based in Seattle, multimedia artist Abigail Dougherty, better known as Neon Saltwater, typically creates digital environments using architectural 3D modelling software; her imaginary spaces bound by consistent use of light, colour and cinematic emotions. Impressed by her work, Mystery Cruise 1990, a digital rendering with a combination of colours, neon and nostalgic '80s design vibes, Justkids invited her to transform her ethereal make-believe world into something tangible; breathing new life into vintage architecture and transforming a Fremont Street structure into a retro landscape rendered in eye-catching, dreamy colours.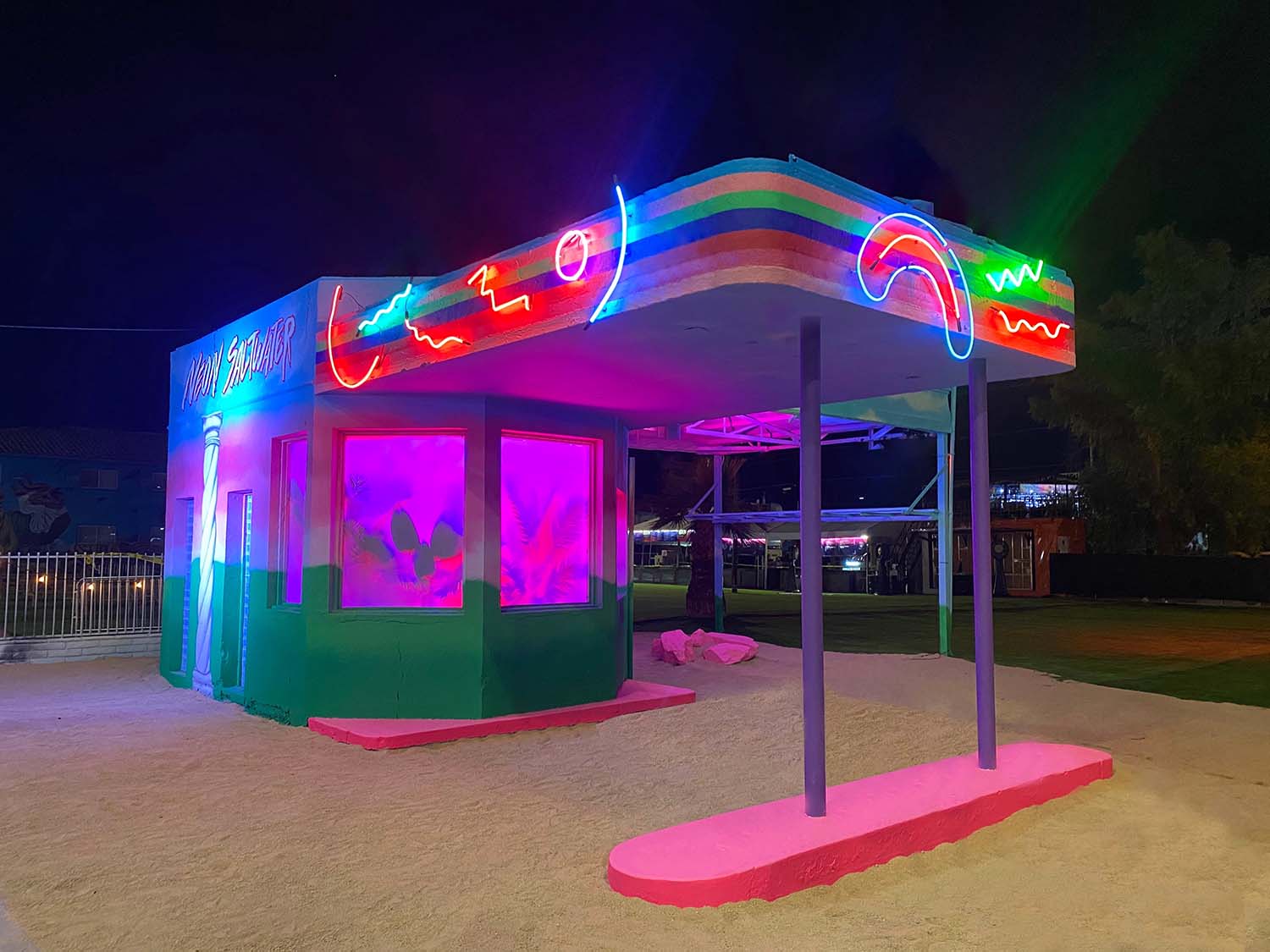 Mind-meltingly good, the installation was created for the 2022 edition of Life Is Beautiful, a festival born in 2013 with the intention of transforming Downtown Las Vegas into a cultural hub. Today, the festival attracts 175,000 revellers who flock to see musical acts, experiential artists, comedians, thinkers, and enjoy culinary talent; the three-day event driven by a "mission to create a holistic experience that aids in positive community transformation and individual empowerment by collectivising and inspiring through shared experiences driven by art and culture."
Mystery Cruise 1990 will remain in place indefinitely, allowing the cultural crowd to enjoy Freemont Street even when the festival is over; Neon Saltwater's exaggerated version of a gas station set to flood visitors with all the misty-eyed nostalgia of 1980s horror novels and iconic neon-hued movies of our youth. Well, for some of us old buggers anyway.
@justkidsofficial
@neonsaltwater
@lifeisbeautiful