New York art and design boutique Chamber has announced the opening of its annual collection curated by filmmaker and photographer Andrew Zuckerman. The artist's selection is now on display at Juan Garcia Mosqueda's gorgeous modern take on a cabinet of curiosities located under the High Line, and takes over from the hugely-popular inaugural collection chosen by Dutch design duo Studio Job.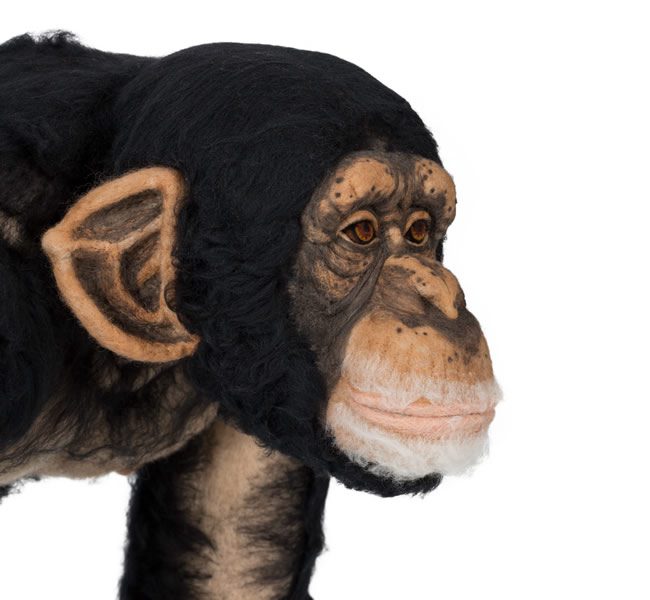 Chamber Collection #2 sees Zuckerman turn to a topic of great personal interest. Through a selection of art, design objects and ephemera, he will explore the natural world as it relates to and interacts with humanity's living areas, and investigate nature's transformative effect on our domestic and work environments.
Zuckerman has, since 2007, been working on an ongoing project documenting over 500 species of bird, animal and plant life that has been published in three volumes — Creature (2007), Bird (2009), and Flower (2012) — and the artist has recently expanded the scope to include the sea and space. In response to what he sees as our increasing separation from nature, he has chosen objects that reference materials and forms found in the natural world.
Chamber Collection #2 will evolve during the year, and is to be presented in three "chapters" or stages in autumn, winter and spring. The first chapter centres on contemporary creatives such as botanic artist Azuma Makoto, architect Bjarke Ingels, designer Carl Auböck, and features Zuckerman's own photography. There will also be new designs for Austrian glassware manufacturer JL Lobmeyr, classics from German porcelain firm Nymphenburg, and rare design objects like a vintage ant farm and a lunar rake from NASA.