Melbourne's Vietnamese sister restaurants Saigon Sally and Hanoi Hannah have been joined by a relative from even further afield as Tokyo Tina arrives on the scene. This Far East feast of street eats and restaurant faves has set up shop on the Yarra's south side — at the Windsor end of Chapel Street — and is described as "casual fun with a bit of wild child" (the kind of description that's allowed from the owners but might earn a stranger a slap in the face).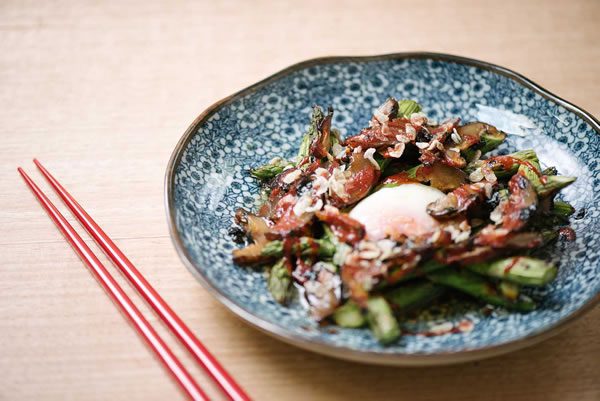 The group behind the rapidly expanding empire have certainly been around the block researching the menu, spending a month in the Japanese capital to pick up authentic ideas for their Aussie translation.
TT, as we've presumptuously decided to call her, has 100 seats split over four distinctly different areas: outdoor, holding bar, and an elevated dining room composed of open plan and booth options. Where Saigon Sally gets full-on raunchy with its décor, TT is more demure while sharing a contemporary urban aesthetic. The intrinsically attractive Japanese lettering features prominently in a collection of signs on the double-fronted exterior that continue indoors, where guests are watched over by a clutch of anime and pop culture figurines. A dark and dense cityscape mural gives a dramatic edge to the generally light and relaxed bamboo-laden interior.