"Souvenir" has become something of a derogatory term in the modern era of tourism, bringing to mind cheap, mass-produced trinkets based on cultural clichés. Churned out for visitors who have a few foreign banknotes in their pockets that must be spent before the end of the holiday, these mugs, keyrings, t-shirts and statuettes may represent the lion's share of the souvenir trade, but they don't accurately reflect the quality of the designers and makers within a given country.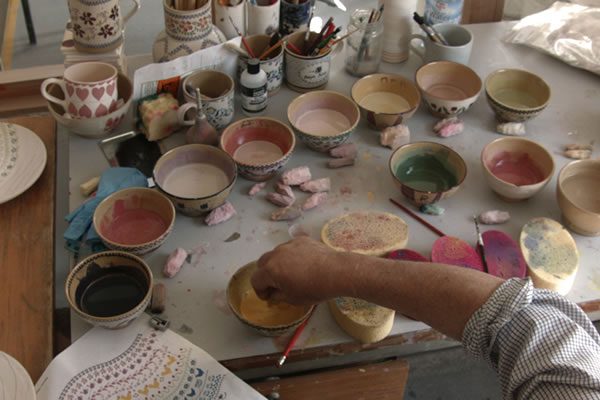 Irish Design 2015 wanted to showcase more of its country's many talented artisans by commissioning The Souvenir Project, an initiative which ran at this year's London Design Festival. Curated by Jonathan Legge, Makers & Brothers, the project provided a platform for over 20 Irish designers and makers to redefine the contemporary souvenir, without a shamrock or leprechaun in sight.
Among the works created for the event was animator Johnny Kelly's reinterpretation of Nicholas Mosse's classic spongeware pottery design, which incorporated a rainbow colourisation to mark Ireland's recent referendum on same-sex marriage. Another decorative yet practical souvenir was created by architect Tom dePoar, who designed an portable version of the ancient Irish board game Brandubh using compressed peat pieces fashioned by Hill Picket Studio.