Opening in 1912, The Adolphus hotel has since become quite the Dallas icon, an unrivalled combination of history, topnotch service, and timeless tradition securing its position as a staple of the city's culture.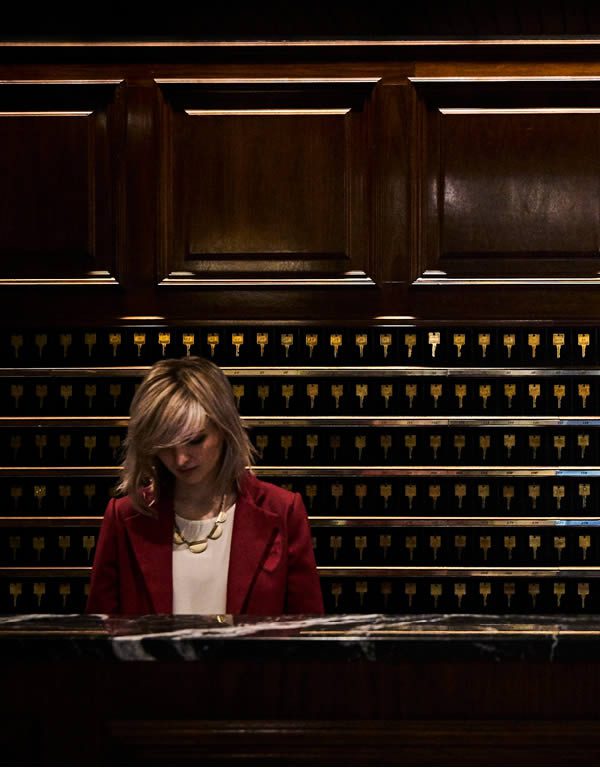 Having undergone a recent restoration, the hotel is ready to begin a new chapter in its timely tale; a new story led by Dallas-based Swoon, the studio, the design agency an integral part of the Adolphus's mindful update and overhaul. Having worked with clients including The Joule Hotel and Dallas Museum of Art—and also set to serve as part of the creative team for this weekend's prestigious Eye Ball, as part of the Dallas Art Fair—the studio's luxury-first approach sees the hotel retain its early 20th century grandeur.
"Inspired by an imaginary couple with kids living in a grand European home filled with inherited furnishings and art," explain Swoon, the studio founder Samantha Sano and partner Joslyn Taylor of their cinematic approach, "we tried to imagine how these fictional characters would live and what they would own, whilst at the same time drawing inspiration from Wes Anderson films and the lush visuals of Luca Guadagnino's film, I Am Love." Weaving that sense of theatre throughout the Adolphus's communal spaces, incuding the City Hall restaurant and French Room fine dining bar, the duo's decadent style breathes fresh life into a veritable Dallas icon.
Retaining the hotel's timeless appeal, injecting drama and contemporary appeal, Reitmayer Sano and Taylor's considered reworking of Dallas's imposing Adolphus Hotel is a lesson in refinement and respect; allowing guests from another generation to experience its impressive grandeur.
@theadolphushotel
@swoonthestudio