When your visit to Melbourne is drawing to a close, when the city holds no more mystery, when the eve of your departure approaches, do not neglect those less fortunate back at home, who have been toiling away in your absence, grimly putting in the eight hours a day while you have been gadding about soaking up all kinds of sunshine and design delights in Australia's cultural capital. In short, don't forget the souvenirs.
Melbournalia in Bourke Hill has been on the scene since 2011 when it began popping up in obscure locations around the city – finding them used to be a bit of a treasure hunt but well worth the effort – and last year the City of Melbourne came good with a $30,000 grant so a permanent shop could be established. "I got involved with Melbournalia after a few chance discussions with my partner, creative Michael Brady, and retail curators Jenny Brown and Alasdair MacKinnon. We all knew a lot of local makers and were aware of the quality goods being made in Melbourne, and thought it'd be great to bring everyone together into a single retail space." Travel writer and all-round Melbourne authority Dale Campisi tells us.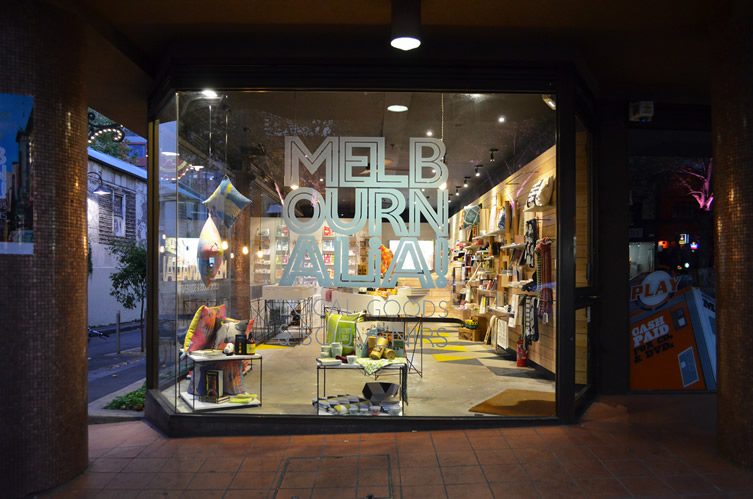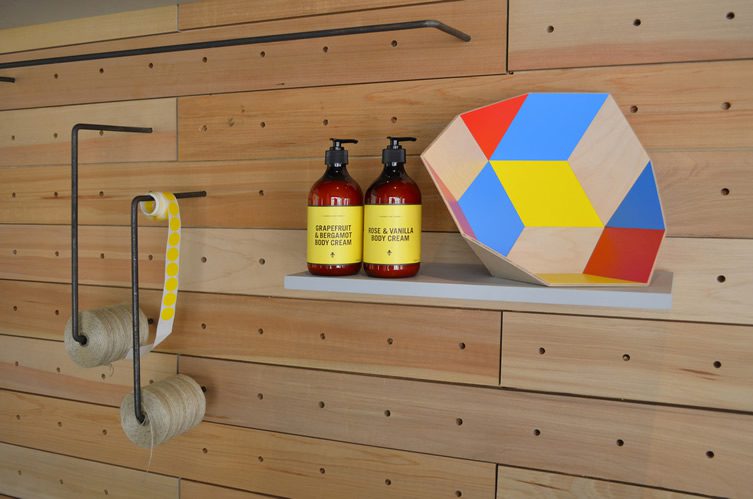 The focus here is on local goods by local artisans, and it's all exquisitely made, with hardly a tacky tea towel to be seen. "We had a good feeling that locals and visitors alike were looking for quality local goods and souvenirs, and now here we are." The author of Melbourne Precincts (a delightfully curated selection of the city's very best places to shop, drop and be) and his partners ensured those locals and visitors needn't look to hard – Melbournalia's jewel-box-like presence at the top of Bourke Street is quite the draw, vast floor-to-ceiling windows showcasing its sculpted timber interiors.
"We wanted something that visitors could engage with (it's very tactile), and also demonstrate the skill inherent in Melbourne's manufacturing sector. The counter's terrain was programmed into machine sanders, which then set to works for days on end to deliver the shape you see in store. It has then been hand finished by family and friends." Designed by architect Nick Williams and Make Yourself at Home's Nick Visser, it's the perfect backdrop to the store's perfectly atypical souvenirs.
Anyone that knows anything about Melbourne knows that it's exactly the sort of city where something like this will thrive. "Melbourne is a city with a long history of quality manufacturing and creativity. And while the city isn't the global manufacturing powerhouse it once was, the talent and skill is still here. It's also a city of intense civic pride. You know Melbourne doesn't have an impressive harbour like Sydney – but it's got great personality, from the CBD laneways to the suburbs." Bring a spare suitcase.