It's not just international relations that are relaxing under the leadership of Raúl Castro. While the developing détente between the communist country and the West could have big implications for the lives of all Cubans, the government's changing attitudes — shaped by the new president — is heralding a new dawn for minority groups who were once confined to the shadows of society.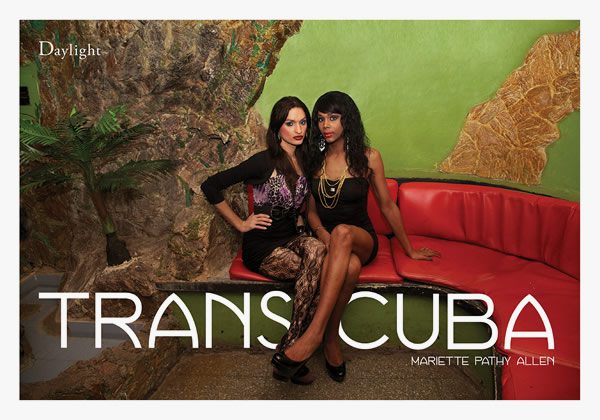 The transgender community of Cuba has, until recently, been a group forced to live life in private. However, Cuba is demonstrating a clear commitment to reform societal attitudes towards LGBT groups. The president's daughter, Mariela Castro Espín, is a key part of this modernising movement in her role as director of the Cuban National Centre for Sex Education — a government-funded tolerance advocate.
Castro Espín provides the preface to TransCuba — a study by American photographer Mariette Pathy Allen which focuses on a transgender group in Havana. Allen has been documenting transgender issues for 30 years, and her experience allowed her to foster close and trusting relationships with the three central subjects of this work; Amanda, Nomi and Malu.
Far from the outré lifestyle often associated with transgender people in such series, Allen's tender portrayal shows an affecting and relatable normality in their relationships as they go about their day-to-day lives. Images from the book are being exhibited at Yeelen Gallery, Miami, from 17 October to 28 November; the TransCuba publication is available from Daylight Books.