Ballard is a Seattle neighbourhood bordered by the Lake Washington Ship Canal to the south and Shilshole Bay to the east, and the fruits of the sea have long been high on the menu around these parts. Chippy's is a dinky little fish restaurant that follows in that tradition (Anglophile American readers will forgive us for explaining that across the Atlantic we call fish and chip shops "the chippy").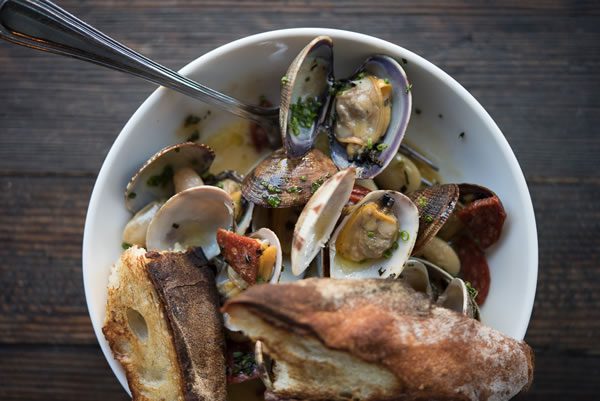 The eatery started out preparing classic British style fish suppers with authentic condiments such as mushy peas (which aside from salt and vinegar is pretty much the only correct way to embellish it, FYI), but not everyone harbours a love for the deep fat fryer and Chippy's has expanded the menu to include heart-friendly alternatives such as king crab salad with fennel and orange and Coho salmon with eggplant puree.
If Grey's Anatomy has taught us anything it's that Seattle gets more than its fair share of rain, but Chippy's is an optimistic sort of place, and there is outside dining available when the weather allows. The beautifully engineered and very handsome windows at the front hinge outwards, providing an interesting in-out table dynamic as an alternative to the snug brick-walled interior.