If ever there was an example of positive gentrification, then this is it. Sam's pawnbrokers had been serving the Detroit community since 1920, providing the cash-strapped of Corktown with somewhere to hock their loot. The corner property on Michigan and Wabash was certainly an eye-catching feature of the neighbourhood; a 125-year-old, three-storey building with a yellow façade which bore endless and enormous red lettered advertisements for the services available therein.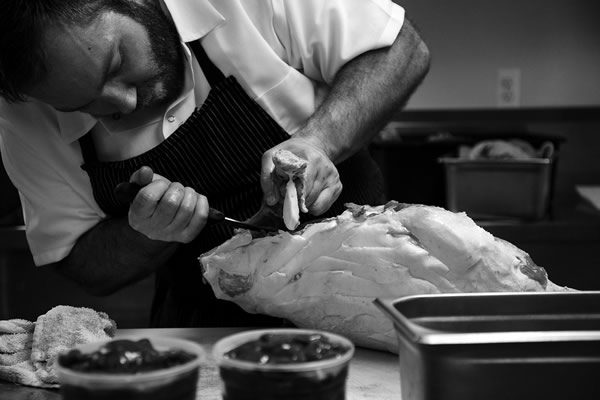 Local landmark it may have been, but it wasn't doing much for the neighbourhood aesthetic in its previous, somewhat rundown, guise. Now, after a renovation that took several years to complete, Sam's has been reborn as a smart restaurant which takes its name from one of the painted signs. Importantly for such a characterful property, Gold Cash Gold's transformation has been carried out sympathetically.
The signature yellow paint job has been given a fresh new coat and a selection of the pawnbroker signs repainted, while original windows — formerly bricked up — have been revealed once more. The ground floor's black brickwork with gold signage contrasts strikingly with the upper floors (now apartments), again using elements of the previous pawnbroker decal. Inside is a total transformation, featuring some of the most attractive parquet flooring you'll ever see on a ceiling.
The actual floor, also an attractive wooden affair, was salvaged from a school gym and still bears the school emblem. Large sections of stained glass make a decorative counterpoint to the painted brick walls.