Hackney may not have the weather of a Barcelona or a Madrid, but it has the tapas. Poco, on the neighbourhood's lively Broadway Market, is the second incarnation of Tom Hunt's restaurant (the first Poco opened in Bristol in 2011) with a menu which calls on the culinary and hospitality experiences that the restaurateur soaked up while travelling in Spain, Morocco and Latin America.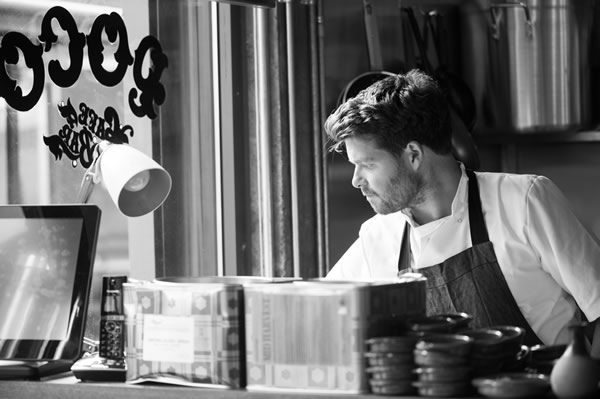 As author of The Natural Cook, Hunt is all about seasonal, ethically and locally produced ingredients, and Poco's kitchen uses 90 per cent British ingredients from small-scale producers including Dagenham Community Farm, Kappacasein Dairy, and Fish For Thought.
"Honest food cooked simply" is how the chef describes his philosophy, and that fondness for keeping things pared back and low-impact extends to the venue itself; naked concrete, blackened steel and natural wood abound, with lots of reclaimed materials used. Take your pick from a slatted wooden banquette for couples, communal tables in the window, or outdoor tables for when Hackney rolls out its best impression of a balmy Spanish summer's eve.