'The design takes its inspiration from Sheffield's strong musical heritage, combined with the authentic atmosphere of Rainey Street in Austin, Texas, to create a house party vibe at your Grandmas house.' That's the designer's press release for the city's new Red's True BBQ (a seventh for the burgeoning Deep South-inflected chain), and if that doesn't tell you you're in for a good time, nothing will.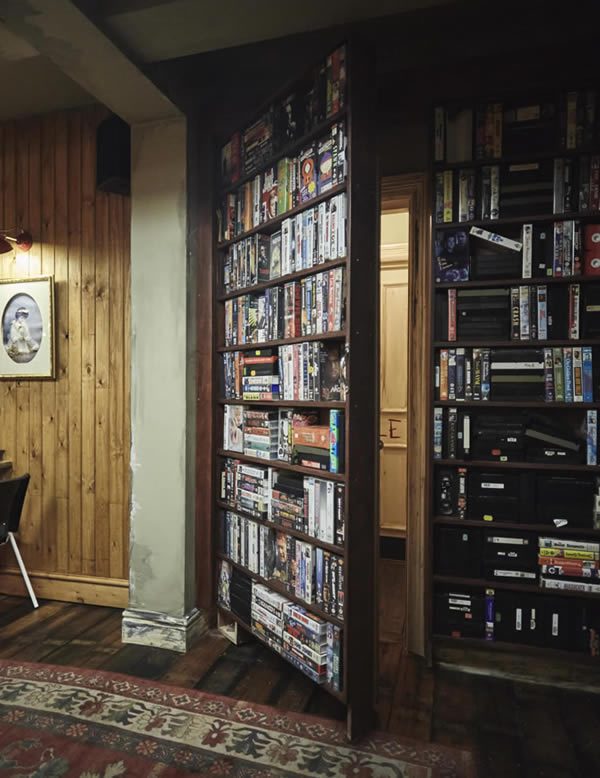 Designers Jordan Littler have stamped the good times all over their outré fit-out on Sheffield's Ecclesall Road; from those 'morning after the night before (what the fuck are we going to tell my parents?)' house party vibes, through dive bar batting cages, and on to the design team's own nostalgic VHS collection (shout out to whoever brought in Fear and Loathing in Las Vegas, minus 100 life points to the oddball behind the Cliff Richard live concert.)
The video tapes form part of a concealed door, that's the stuff every '80s kid's dreams are made of, and that's just one of a number of offbeat touches that are littered throughout the ramshackle 120-cover restaurant — odes to America's great barbecue restaurants, beat up speakers, vintage arcade games, and an overwhelming sense of theatre that runs riot through the resolute two-floor space they call the 'house party of worship'. Those who do extol the Lord of the pit will talk reverently of what comes from the kitchen, too: think BBQ trays and burnt ends, brisket and St. Louis ribs, burgers that look like they've waddled off the pages of a comic book.
The new Sheffield outpost of Red's True BBQ is a celebration of Americana and outlandish nostalgia; it is good times incarnate. Yee-fucking-haw.