There was little in Joan Miró's artistic practice as important as his studio. The Barcelona artist recognised early in his career that he needed a sanctuary in which to work, a front door to close against the tumult of the outside world, and a space in which to construct his "imaginary universe".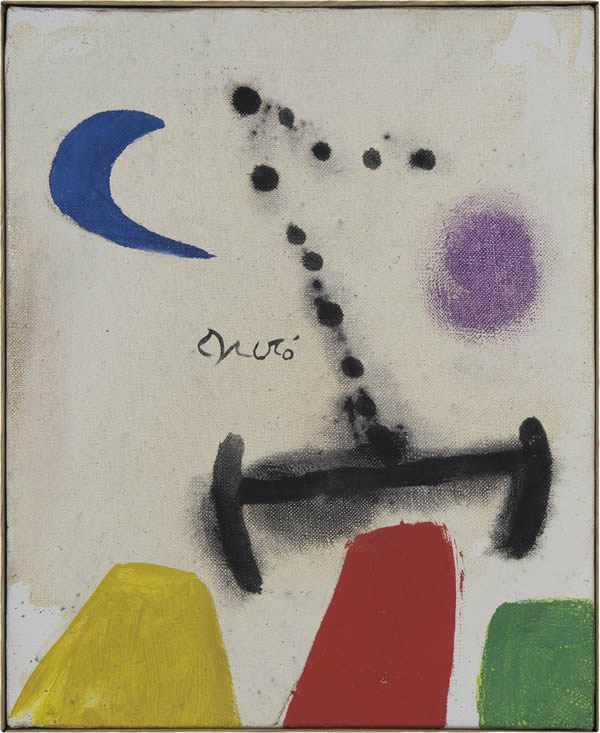 Miró's early years were spent living in various European locations, but as early as 1938 he identified a desire to settle somewhere that would provide the necessary environment for his talent to develop. "My dream, when I can settle down somewhere, is to have a large workshop," he said.
The studio finally came to fruition in 1956, thanks to the work of his friend and exiled Catalan architect Josep Lluís Sert. The pair corresponded by letter between Spain and New York, where Sert was living, to agree on the design; the artist would continue to work there for a quarter of a century until his death in 1983. Miró's Studio, presented by Barcelona gallery Mayoral at 6 Duke Street, London, will faithfully recreate the Son Abrine studio in Palma de Mallorca in its entirety.
As well as the immersive installation and a wealth of archive material concerned with the studio itself, there will be 25 of Miró's paintings and drawings on display.
Miró's Studio goes on display at Mayoral at 6 Duke Street from 21 January to 12 February 2016.