Ceramics may not be viewed as the most exciting material by the majority however we know best and recent Central Saint Martins MA graduate Marta Bordes joins the designers and artists currently changing this perception.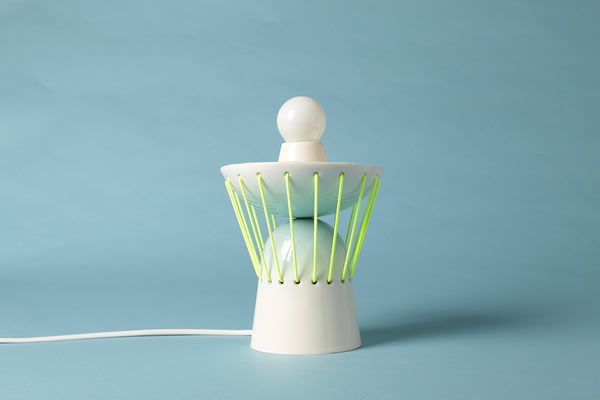 'Challenging traditional ceramics', the Spanish-born, London-based designer has created a playful collection of lamps inviting their keepers to touch, move and manipulate them.
Typically seen as either overly delicate or overly weighty, Elastic Lights add a unique plasticity to ceramics; with two sections linked by elastic cords revealing a functionality to what, at first glance, appears solely an aesthetic appendage. The compelling use of colour — both in ceramics and elastics — packs a visual punch enhancing its versatility and appeal.
Bordes's will be lighting up plenty of corners at this year's London Design Festival: alongside other CDM grads in The Intelligent Optimist; in Do Masters at Do Shop; and Design Junction.
@m_bordes
@L_D_F
@UniArtsLondon
@_designjunction