There is a world that exists, a parallel plain where time can stand still and the silence is deafening. Familiar places appear foreign. Devoid of everyone and everything but for the few fellow heroes you march among. For some it's a time for regret but, for those who are romanced by the crackle of a new dawn on another level, it is celestial.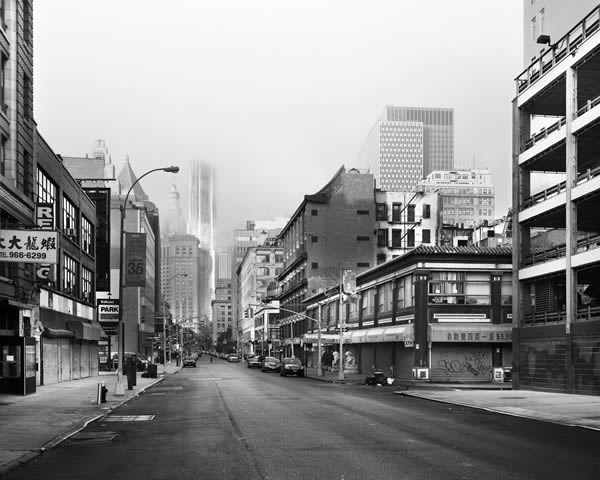 'It was in these serene moments,' proclaims renowned photographer Richard Renaldi, 'leaving the
clubs, totally spent, that a new city revealed itself to me.' Here the haze of the many hours before still lingers, the beat still pounds. Its rhythm is imprinted on your consciousness. Or unconsciousness. Clubbing is a transcendental experience, and the dawn of a new day as you float back out into reality is a rapture that few truly relish. Here, in Manhattan Sunday — Renaldi's early hours photographic diary of the decade so far — its fidgety euphoria is exposed.
Currently showing at Manhattan's Benrubi Gallery, the Chicago-born photographer's sentimental series is a moving document of the moments when decadence fizzles out into something altogether more tender. The lights are up. The realities exposed. A fallen disco ball and discarded bottle of poppers act as emotional metaphors for the passing of hedonism into the actuality of everyday existence; paradise lost. Until next Saturday night, at least.
Richard Renaldi's Manhattan Sunday continues at Benrubi Gallery, New York, until 23 December.
@benrubigallery
@richardrrenaldi