Built by the people, for the people, of South London and beyond, The Paperworks is a collaborative creative events space bringing some much needed niceness to the building site that is Elephant & Castle. The area's ongoing regeneration process might look grim for the moment, but in the meantime The Paperworks harnesses its industrial setting – a landscape dominated by cranes, fencing and scaffolding – and awakens the gloom with a little greenery and a lot of culture. Food; music; dance; workshops, the Corsica Studios-led space has more than just a few summer cocktails up its bountiful sleeves. In association with Peabody, a residential charity founded in 1862, the project is as social as it is artistic. Unlike some of its London counterparts, The Paperworks plan to open throughout the year with all guns a'blazin'.
Loosely designed, the space harks to the kind of hotchpot creativity you may expect from Berlin – carpentry; industrial features; landscaped garden, The Paperworks has enough room for future additions in its open-air space. Potential new collaborators and promoters can stamp their own individual mark within the area, further engraining the spirit of the project. Amanda Moss, director of Corsica Studios and The Paperworks explains: "The Paperworks aims to create visibility for the arts – working with local organisations to produce a high quality program bringing focus and raising the profile of all the good things that already exist here in the area".
We wanted to know more so pinned down Amanda for a chinwag about the development of the space, what was involved in getting it off the ground, and why it's so important to have open-air spaces in mid-redevelopment areas…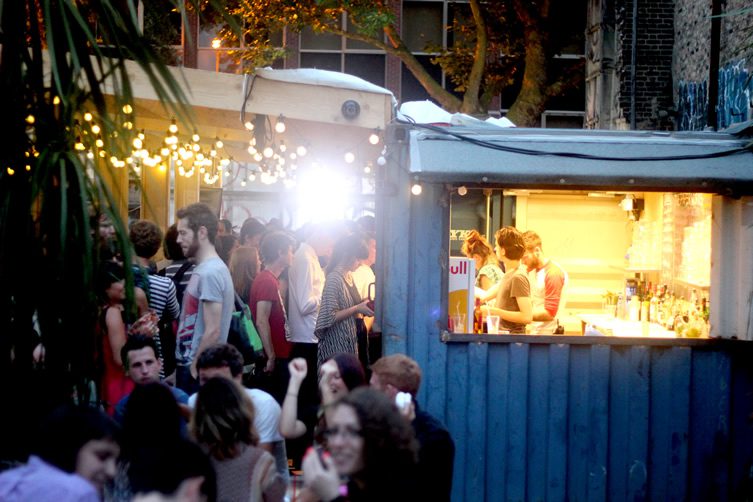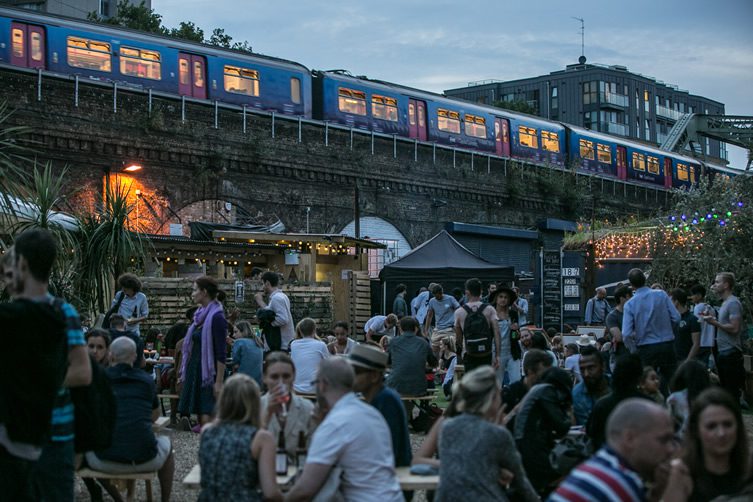 What was the idea behind The Paperworks?
We wanted the space to have a playful and fun element to it. Right from the very beginning, the idea of a green space was very high on our agenda as currently so much of the Elephant & Castle is a building site due to the regeneration process. Opposite Corsica Studios on Elephant Road there used to be a green space with a playground, this was part of the Heygate Estate.  It hasn't been there for some years now, and we observed what impact taking away these green spaces has on a community. Not only in using the space but what you see when you walk by. We wanted to put some of these elements back into the project. The site originally looked like an overgrown garden full of enormous Buddleia plants amongst the rubble.
We found this incredibly inspiring, reminiscent of a secret garden. We wanted to re-capture this atmosphere as once Peabody (the developers and our partners on this project) had levelled the site, it was flat, even, and very bare. What stood out was the amazing imposing metal structure against the side wall. It was a skeleton of a space.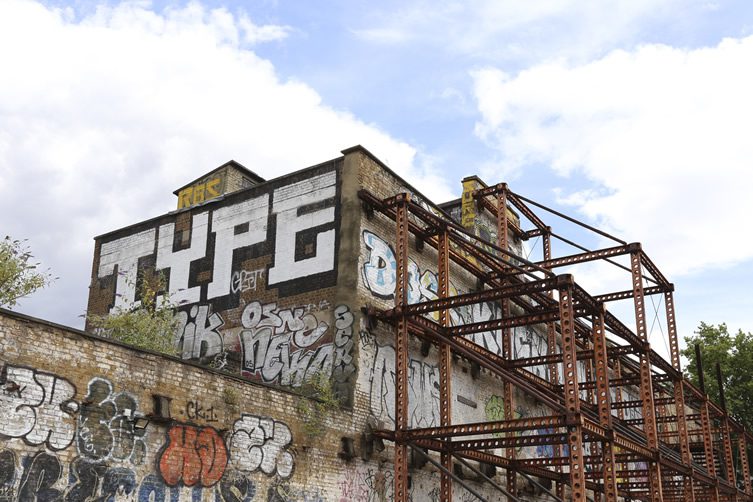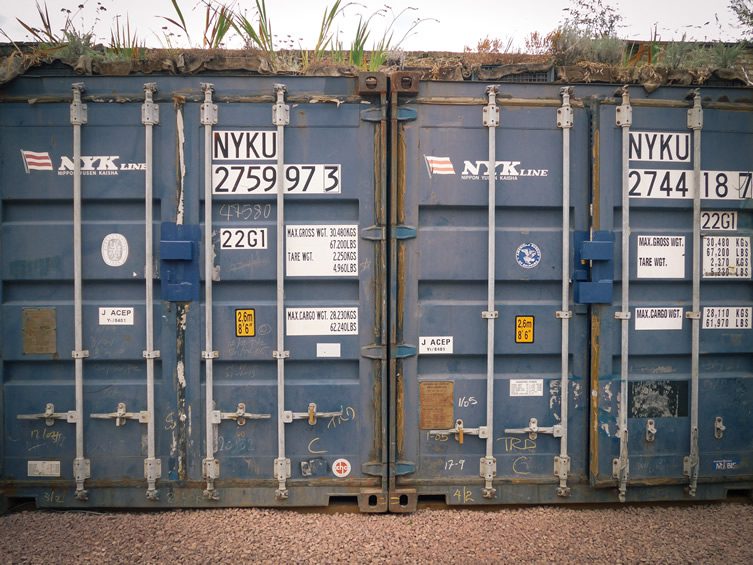 So tell us who you worked with to bring the project together…
We worked with a number of designers, organisations and contractors to realise the different areas that make up The Paperworks, including our in-house team at Corsica Studios, Forward Thinking Projects, the chaps at Cityscapes, and OffCut Collective – who looked after carpentry design. We also worked with Apes Adventure Playground Engineers to develop a community area as a place to deliver various food workshops, including our own our pizza- and bread-making course, and projects with Blanch and Shock Food Design. Apes created the area and the wall screen that is in front of the toilets, and also built us a pizza oven and mobile food preparation area. Forward Thinking Projects project managed the build and translated our ideas into reality, overseeing the whole project.
Returning to the fun element again; with the bars and decking area we wanted to create a Beach Bar atmosphere we had seen in Puglia in southern Italy. They have some amazing Lidos by the sea, so we drew our inspiration from that and worked with a very talented carpenter/designer, Liam from Offcut Collective, to create this. We were very lucky to have Tyron Stephens on board – who drew up our designs and renders beautifully. Through Dan Taylor, a consultant working with the council on the regeneration, we were put in touch with other people who were working on exciting projects in the area. One of these was an organisation called CityScapes, who create opportunities between artists and Landscape Designers. They brought together award winning garden designer Anoushka Feiler and Siobhan Davies Dance Studios to create a project area where they could work with performers aged between 14 and 21 on interactive performances called Designed Elements – the idea being that audiences walk through the garden created by Feiler, seeing and experiencing it in different ways. This was performed 22 August.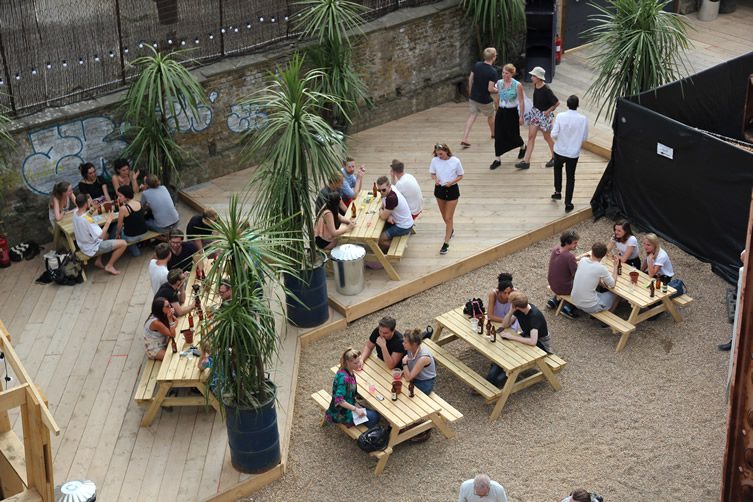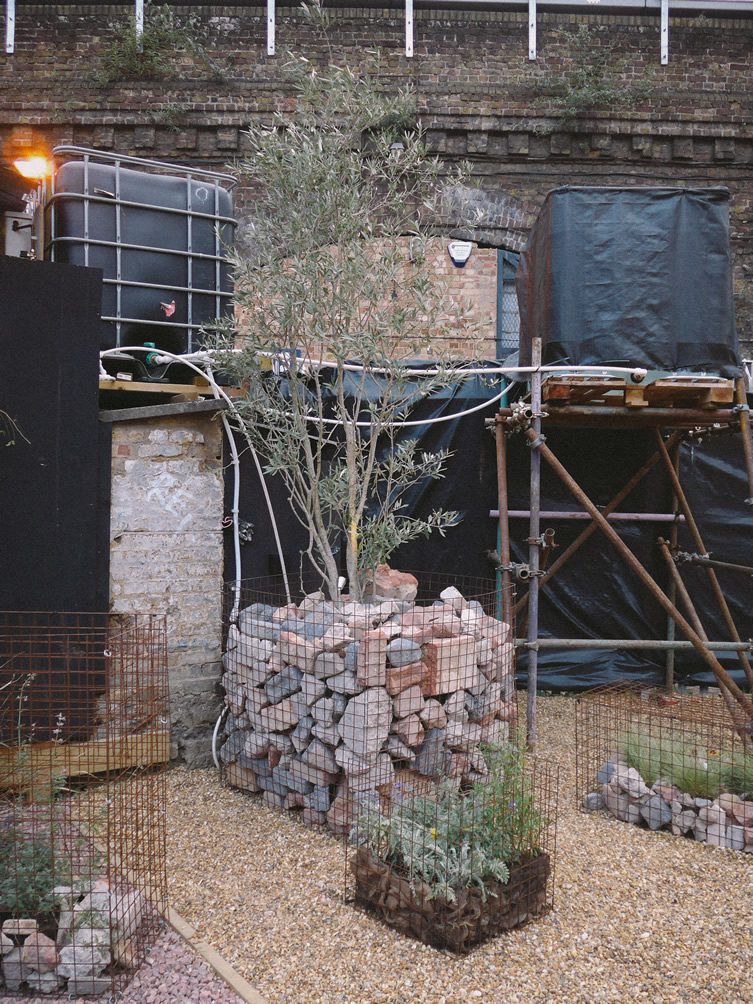 You guys are very passionate about food too. When we visited, street food pioneers KERB were working their magic. What else is on the cards?

Another leading factor in the idea of this project is to create a space that brings people together. It is through food and music that we aim to do this by creating a very unique dining experience. We are inviting the likes of Fleisch mob, Elefest and Carnaval Del Pueblo to present an intoxicating blend of music and arts experiences alongside our own-curated selection of in-house food and drink offers. Peckham favourites Ali Baba will run a pop-up including Japanese Whisky and Matcha bar and the space stocks an enormous range of South London Craft Beers.
 
So as an open air space that isn't just for summer, what weather-related provisions have you made looking forward?
We are reviewing various options in terms of how to cover the space, and have some ideas brewing.  We are looking to transform through the autumn into the next stage – introducing cover and heat in various forms as we get ready for our winter season, when we hopefully will present something very special indeed…
***