Italy, the home of the Renaissance. The names of the cities alone are enough to send the imagination off on a journey through antiquated art history. The canal-side palazzos of Venice, slowly crumbling into the water, and the throng of tourists in St Mark's Square. The wonderful Florence, once home to the Medici dynasty and still home to much of the art the family amassed in a wonderful collection of museums. And of course Rome, still resplendent with the legacy of the great empire in it's Forum and Colosseum, and around every corner a charming piazza or a masterful sculpture from the Renaissance era.
In recent times, though, a new Italian art scene has been emerging in these three cities. While obviously not as celebrated as the "old art" of Michaelangelo or Bernini, Italy's contemporary art deserves more than just a passing look, and offers visitors a whole new perspective on the country – if you know where to look, that is. Tasked with bringing the contemporary into the culture of Rail Booker's iconic Essential Italy train trek, we thought it time this "new art" got its due, so we've put together an alternative guide to Venice, Florence and Rome to help you enjoy the alternative side to Italy's art scene.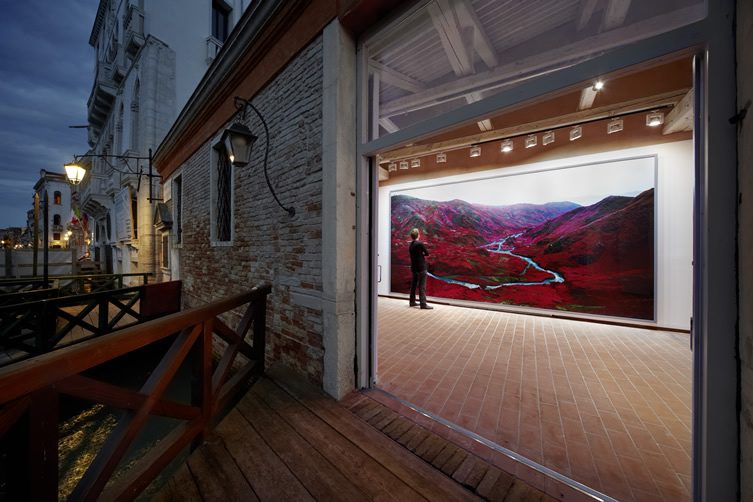 Venice
When thinking about contemporary art in Venice, it's hard to look past the Biennale. Happening once every two years, the festival is more a series of events based around specific artistic disciplines. In years ending in an odd number, it's contemporary art that gets the attention – a collection of national pavilions showcase the best of that country's current artistic output – while a spin-off architecture event is held during "even" years (and it's happening right now, this year curated by Dutch architect Rem Koolhaas, continuing until 23 November). The Biennale also hosts the International Festival of Contemporary Music in September and October this year.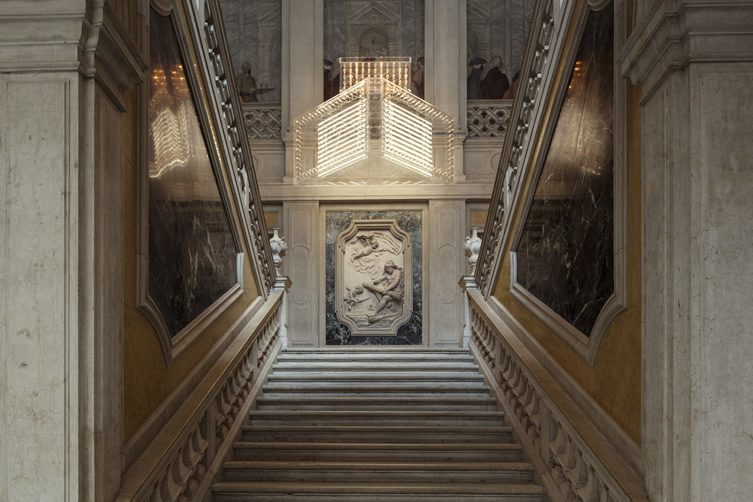 There are also plenty of permanent fixtures worth checking out in Venice. French billionaire business mogul François Pinault's hugely impressive, and controversial, art collection fills every corner of the equally impressive 1749 neo-classical Palazzo Grassi, designed by Giorgio Masari. Approach via the Grand Canal to be greeted by imposing contemporary sculptures, and inside you'll find work by star names everywhere you turn – Murakami, Pettibon and Kruger to name but three – arranged amid stunning interior architecture from postmodernist Gae Aulenti and minimalist Tadao Ando. The current exhibitions The Illusion of Light and Resonance by Irving Penn both run until the end of the year.
Ca 'Pesaro, designed by Longhena, can rightly claim to be one of the most important Baroque palaces in Venice, and it's also home to the city's International Gallery of Modern Art. The standing collection is made up of Biennale award-winners from the early 20th Century, and includes work by Klimt, Chagall and Kandinsky among others. In addition, a selection of the Ileana Sonnabend collection is on display until January 2015; the exhibition is entitled From Rauschenberg to Jeff Koons.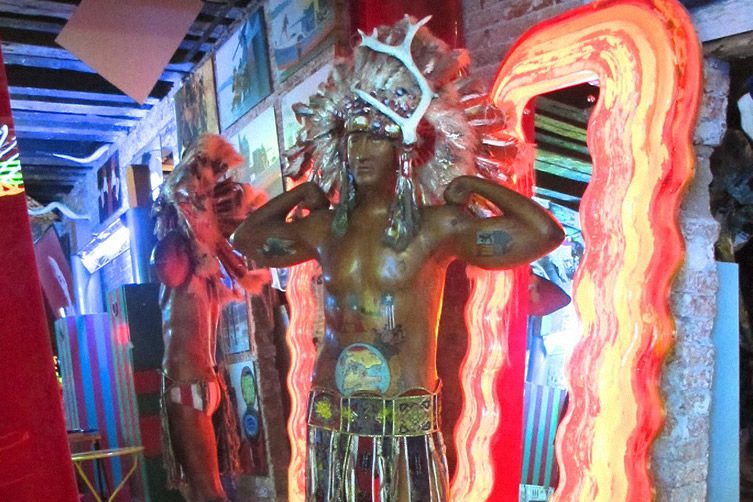 Artist, activist and provocateur Fiorella Mancini has been stirring things up since before she opened her first Venice store in 1968. A strike leader at a chemical plant, she used a settlement to start her own business and quickly became one of the most important contemporary artists in Italy, exhibiting at the Biennale in the 1970s and 80s to scandalous effect. Mancini shows no signs of toning things down in her advancing years, and visitors to the Fiorella Gallery in Campo Santo Stefano should be prepared to see plenty of naked flesh and outré goings-on. Also worth a visit while visiting the city is the Venice Guggenheim, home to the Peggy Guggenheim collection which includes many seminal works in the fields of Cubism, Surrealism and Abstract Expressionism.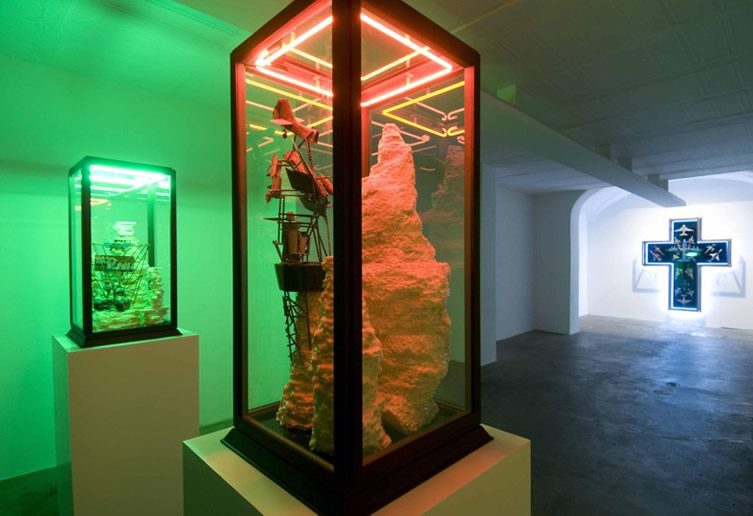 Florence
Famed as the birthplace of the Renaissance, there's more to see in Florence than the (albeit incomparable) Uffizi. The city is buzzing with contemporary art, and the historical centre alone boasts over 40 art galleries. The Galleria Poggiali e Forconi is a good place to start. Sprawling over three areas totalling 400 m2, the post-industrial structure of concrete, fibreglass and glass begs to be interacted with, and the exhibiting artists are asked to do just that. As well as hosting international photographers such as Dave LaChapelle and Davide Bramante, the gallery has a strong link with young emerging Italian artists in disciplines ranging from painting to new media.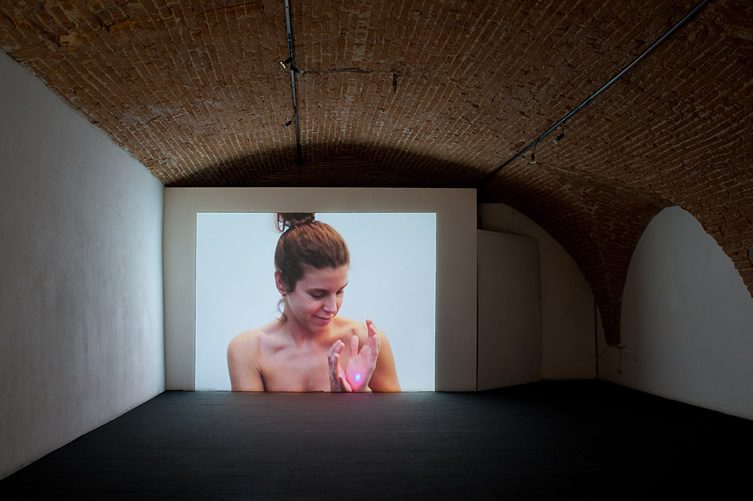 There's a wide range of artistic disciplines to be found at Biagiotti Progetto Arte, which began life as a gallery in 1997 but has since evolved into a successful and diverse non-profit foundation. The organisation supports young artists especially, both Italian and foreign, and is a broad church welcoming photography, video, installation, street art, painting and performance into the fold. The London-based Magma collective is currently showing a preview of its Mnemonic City project at the Biagotti prior to the full-scale intervention.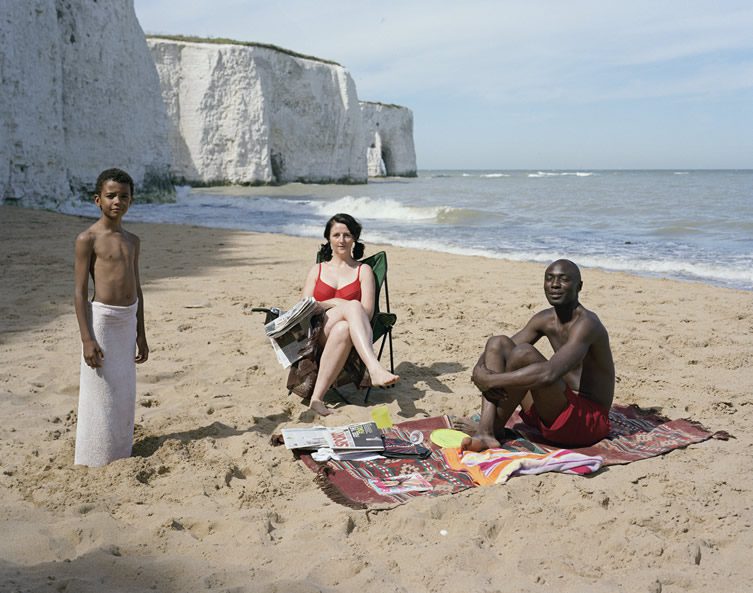 An off-shoot of the Fondazione Palazzo Strozzi, the Centre for Contemporary Culture Strozzina (CCCS) links art with scientific research into human behaviour and social trends. Examples of past exhibitions include Emotional Systems (a study of the effect of art on human emotions from a neurobiological perspective), China, China, China!!! (focused on the boom in contemporary art from… guess where) and the ever-salient Art, Price and Value (how art affects the international financial markets). A group of 11 international artists have been brought together for the present exhibition Family Matters: Portraits and Experiences of Family Today. The Italian constitution states "the family is a natural unit of society founded on marriage", but, argues sociologist Chiara Saraceno, nothing is less natural than family. The investigation into the function and dysfunction of the family, what "family" means and its role in modern life ends on 20 July.
Tournabuoni Arte is a gallery founded in Venice in 1981 which subsequently branched out to three other Italian locations as well as Switzerland and Paris. Originally started to showcase the Novecento collection of owner Roberto Casamonti's father, this family run mini-empire has both antique art and contemporary art interests. A new exhibition space for contemporary art has opened this month on Florence's Via Maggio, with an inaugural exhibition featuring the work of Enrico Benetta, Francesca Pasquali and Luigi Carboni.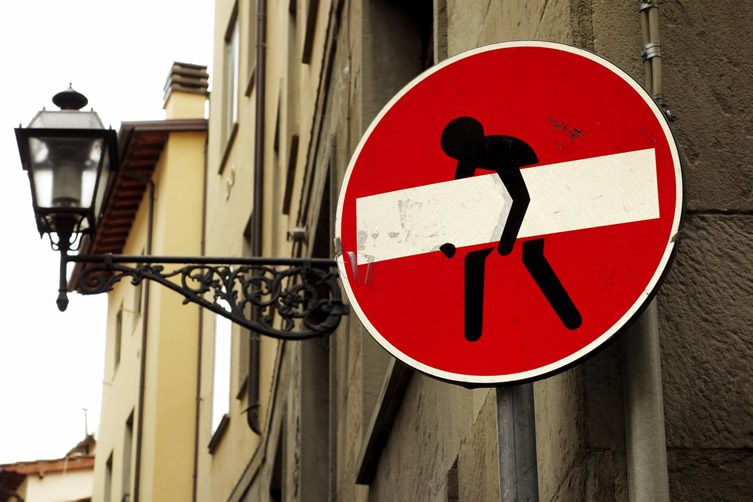 You might think practising urban art on the streets of Florence would be tantamount to sacrilege, but Italy's history with graffiti goes back to the days of the Roman Empire, and if it was good enough for them, why not? Street artist Clet is based in the city, and has had enough of being talked down to and ordered around by traffic signs. He views them as a symbol of an Italian culture of "anti-responsibility" – as long as there is a sign up the problem is someone else's fault – and has taken to rendering these signs absurd through clever little subversions. See if you can spot a Clet intervention on your walks around the city.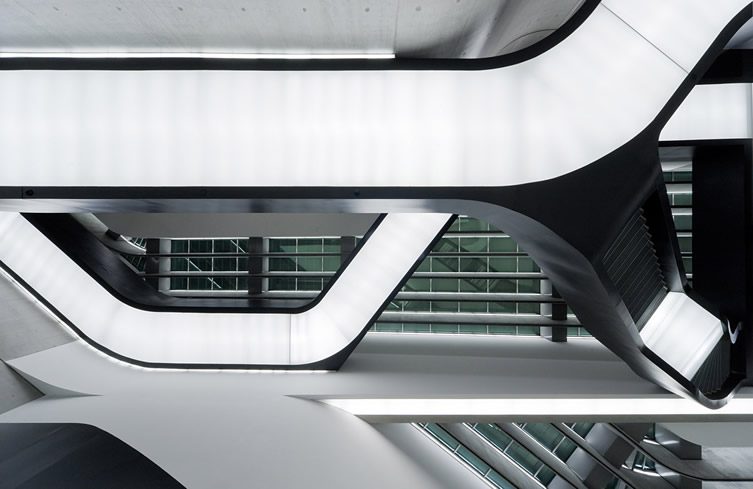 Rome
The Eternal City is bursting with art and architecture from every significant period and movement, so it should come as no surprise that Rome has a buzzing contemporary art scene too. It's one of the locations for Larry Gagosian's international network of galleries, and the exhibition running at the moment is one for the voyeur. Scopophilia (in this case meaning gaining pleasure from looking at the human form) is a series of photographs by American photographer Nan Goldin; through her new and archive images she finds parallels with paintings and sculptures displayed at the Louvre and ponders the timeless themes in Western art history.
MAXXI by name, and by nature, the Zaha Hadid complex built for the Italian Ministry of Culture was conceived to hold the Museum of 21st Century Arts. It's not a museum in the traditional sense though, as the public building is composed of many areas that blur the lines between indoor and outdoor. A monumental undertaking costing a fortune to construct and run, the museum is having trouble competing with Rome's more antiquated wonders, so it might be best to experience this contemporary tour-de-force before the unthinkable happens. Yet to fully exploit its vast 27,000 m2 area, the MAXXI still holds plenty of interest; works by Francesco Clemente and Anish Kapoor are among the heavyweight names on permanent display.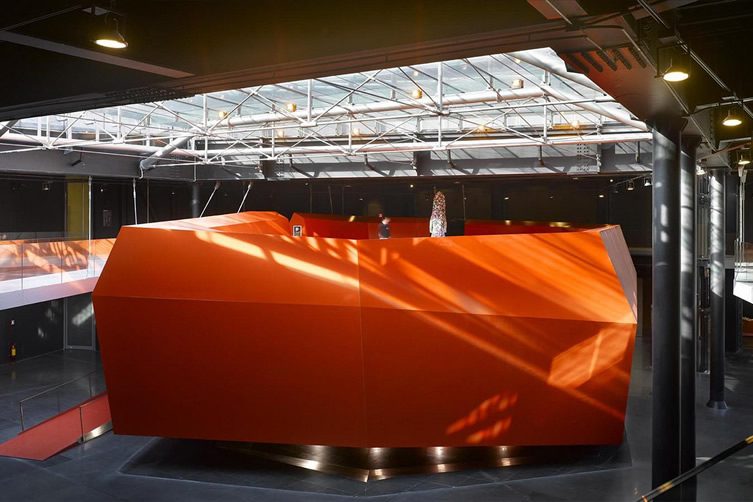 MACRO, Rome's Municipal Contemporary Art Museum, is the mischievous counterpart to MAXXI's serious ambition, with mirrored toilet walls and translucent flashing sinks. Split over two sites, the main MACRO collection is found on Via Nizza in a disused Peroni bottling factory transformed by French architect Odile Decq. Notable collections include the archive of postmodernist Mario Schifano, while outside in the car park, the remains of an ancient Roman house that came to light during the renovation are available to view.
The work of Italian street art pioneers Sten & Lex is well worth hunting down. The duo's work ranges from full-scale building interventions to smaller stencil poster pieces and everything in between, and their oeuvre has led to them becoming established members of the international street art movement. Chums of Banksy and regular participants in collective projects with other stars such as Faile and Vhils, they have also exhibited at galleries and museums including MACRO.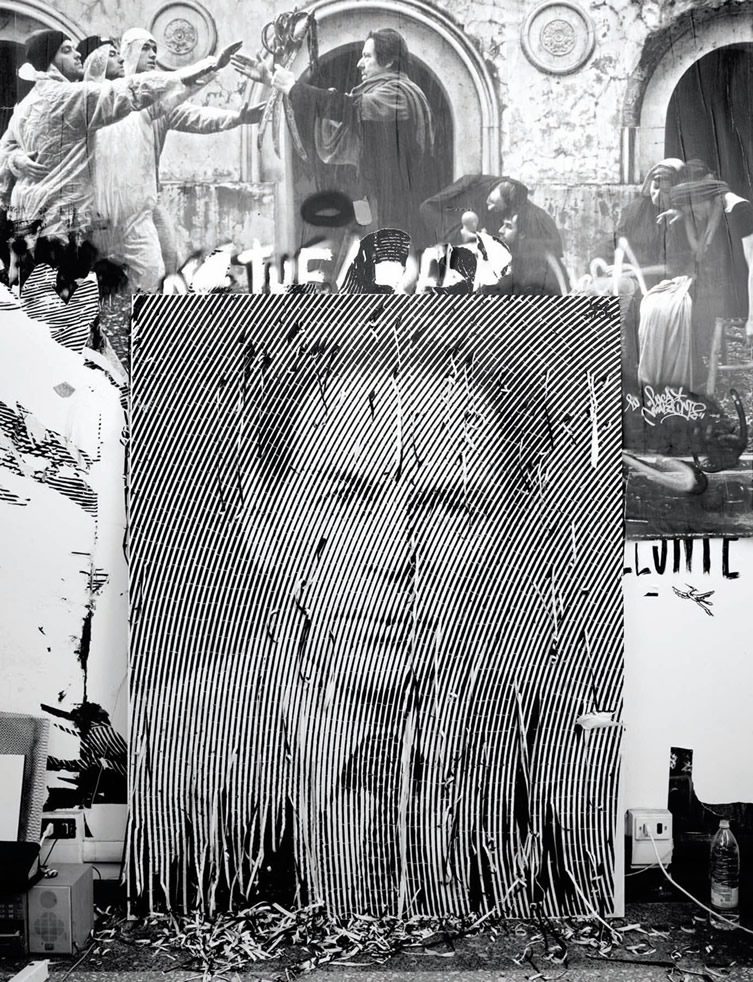 Among the smaller independent galleries, we come to Wunderkammern. Urban optical illusionist extraordinaire Aakash Nihalani is one of the many big names to have exhibited at this gallery which strives to follow in the footsteps of the aristocrats of Renaissance Europe in building collections of scientific and artistic objects and curiosities; innovation and eclecticism is key to the art displayed here. London art dealer Lorcan O'Neill has imported a bit of the Hackney feel to Rome with his Rome outpost, set in a delightful converted stable on a Trastevere backstreet. Local artists are joined by international stars such as Tracy Emin and Max Rental.
Another immigrant to set up shop in Rome is 25-year-old Glaswegian James Gardner, whose Frutta gallery was his first foray in the field – inventive use of space is key to this compact, one-room venue. An exhibition of work by artists hailing from Chester, UK, is among the past events by the CO2 gallery, which specialises in emerging young artists from home and abroad. The current exhibition is the weird and wonderful multidisciplinary collection Fake Lake by Helena Hladilova.
It's clear that looking beyond the Lonely Planet landmarks and famous old museums can open up a whole new side to Venice, Florence and Rome – cities as much alive with modern and contemporary art as they are with the celebrated works of antiquity. Send us a postcard!
***