This year's Venice Biennale, the 55th so far, has received a lot of UK press coverage for Jeremy Deller's somewhat controversial British pavilion. With slow-mo videos of endangered birds, a series of portraits hand-drawn by veteran prisoners, an on-site tea room, and a mural of Roman Abramovich's yacht being thrown into the grand canal by William Morris (yes, really), it encapsulates some of the quirkiness of the British nation. However, outside of our own country's offering there's plenty of striking work featured in other pavilions.
 
We've put together our selection of the best international work from this year's Biennale, covering video art, installation pieces and soundscapes, and including some of the more hidden-away collateral events.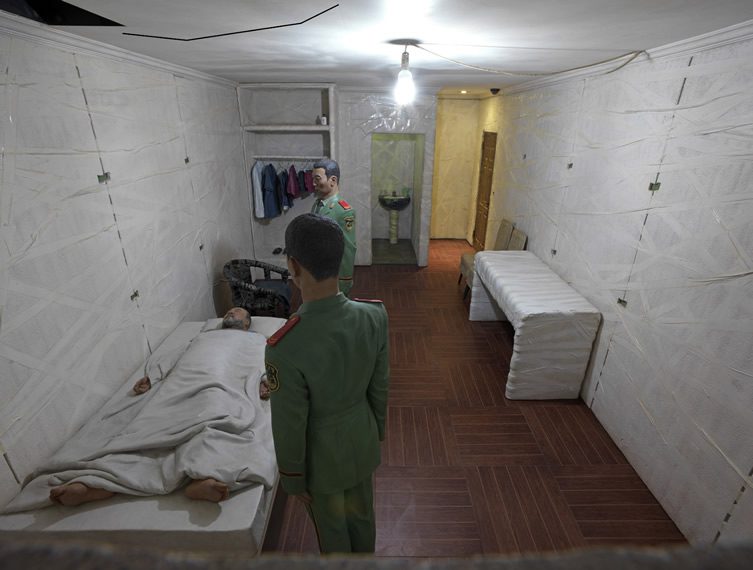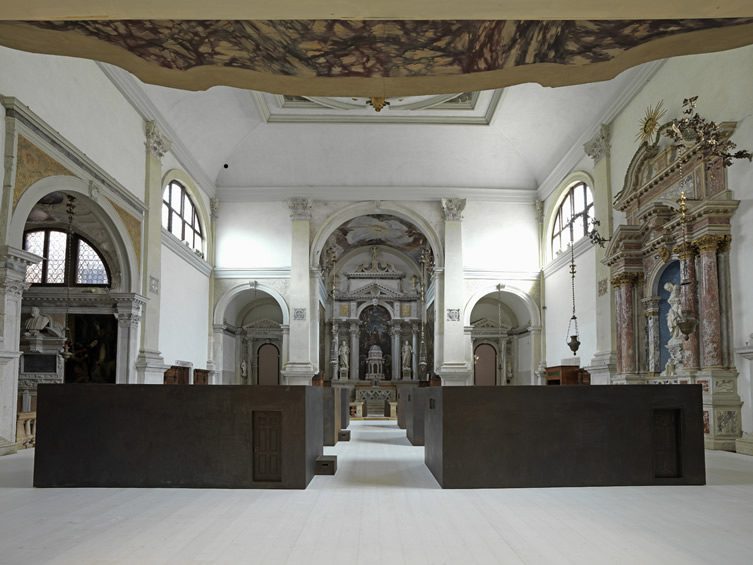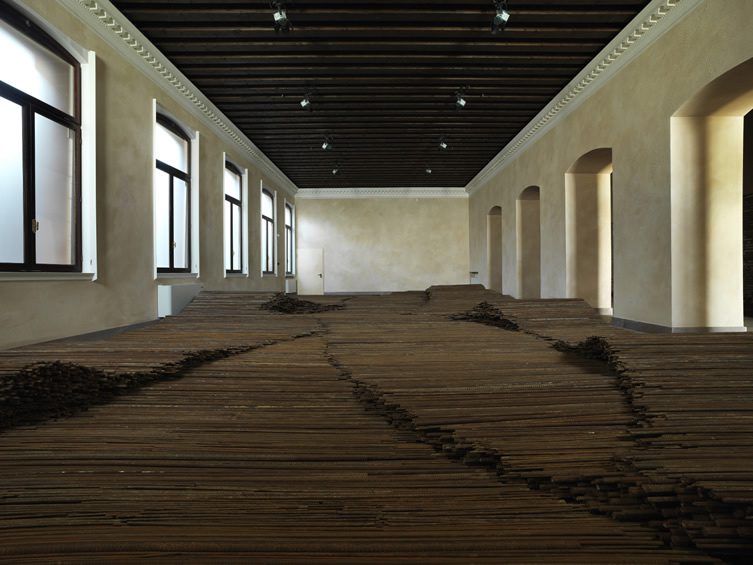 Ai Weiwei collateral event with Zuecca Projects: S.A.C.R.E.D and Straight 
Sant'Antonin and Complesso delle Zitelle
 
Although Ai Weiwei is exhibiting in the German pavilion, this year he's also taken part in a collateral event in association with Zuecca Projects, to create a pair of partner installations. Straight is a minimalist sculptural installation using pieces of rebar reclaimed from school buildings that collapsed in the 2008 Sichuan earthquake. Each piece has been laboriously straightened by Weiwei and his studio team, and meticulously laid out in the room of a former convent.
His second piece, S.A.C.R.E.D, tackles Weiwei's time in Chinese prison, featuring 6 half-life size black cells, containing dioramas of his incarceration, with peepholes for visitors to peer into. It's grim stuff, but nevertheless feels that Weiwei is speaking for an important but voiceless minority.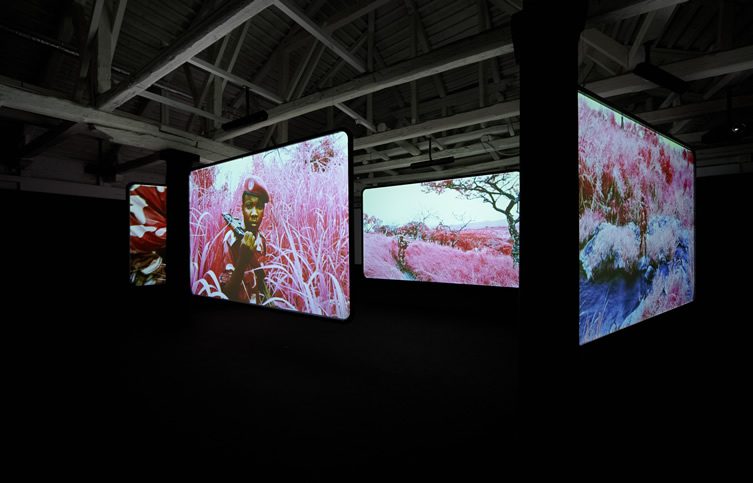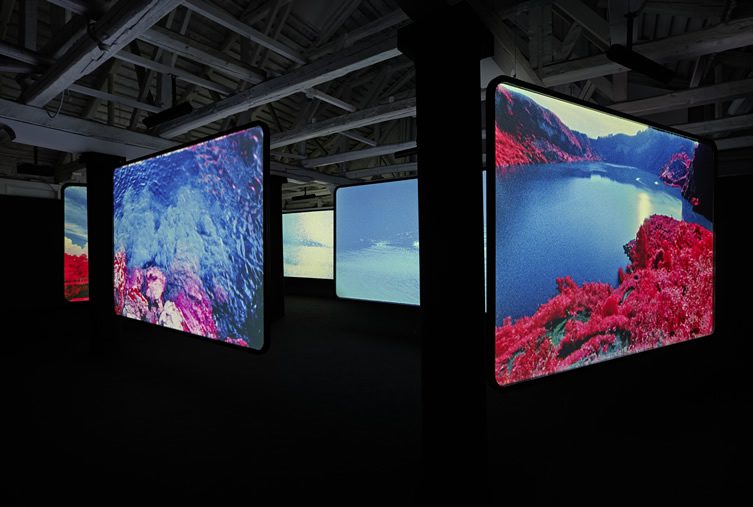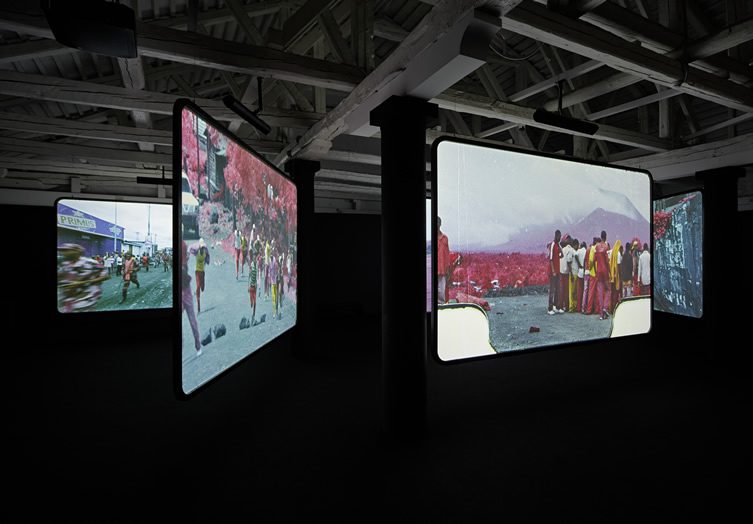 The Enclave, featuring Richard Mosse
Fondaco Marcello
 
One of the most striking pavilions this year is Ireland's, featuring the work of photographer and filmmaker Richard Mosse. This one's tucked away down Venice's back streets and needs some dedication to find, but it's well worth the trip. If you've seen Mosse's incredibly beautiful pink-tinged photography series shot in Congo, then you'll doubtlessly appreciate The Enclave.
Using the same infrared film as his photography series, Infra, Mosse follows the military violence in the Congo in an immersive installation that uses carefully situated video screens to make the viewer feel fully involved in the experience. This is quite possibly the most striking, and moving, piece of the Biennale.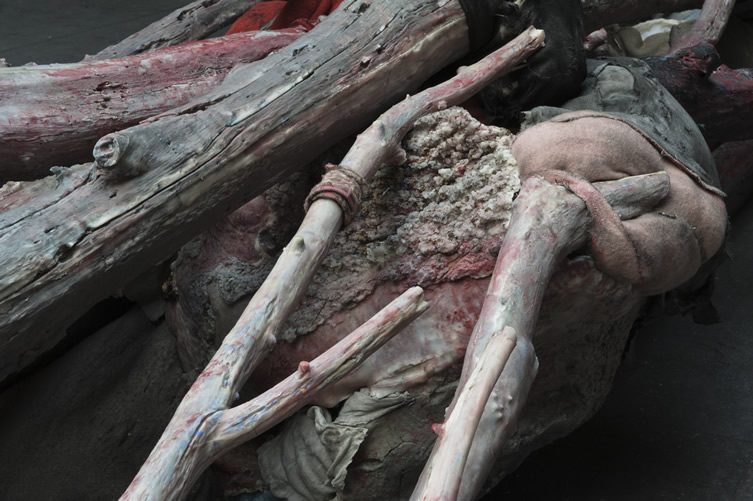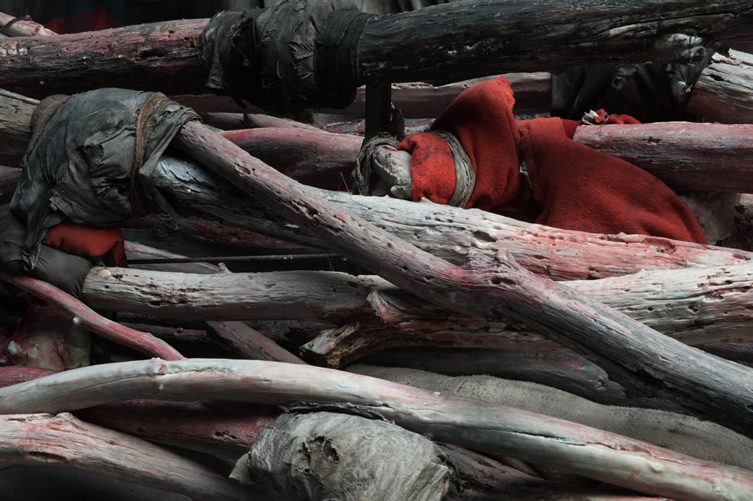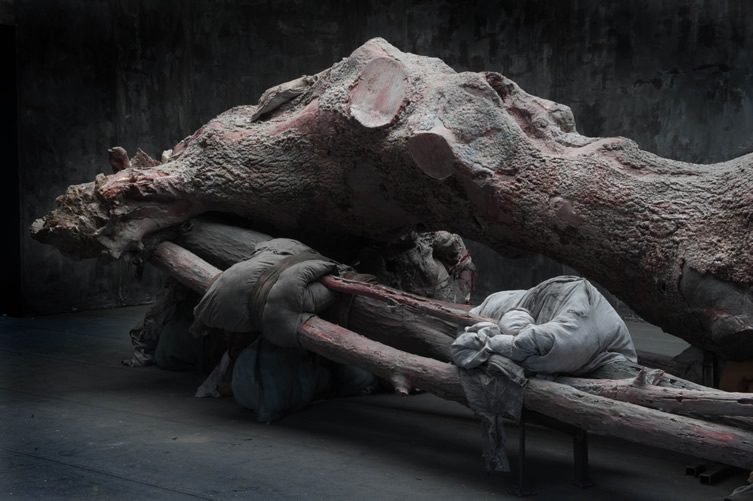 Belgium Pavilion featuring Berlinde de Bruyckere
Giardini
 
Interestingly, Belgium's pavilion features a collaboration between artist Berlinde de Bruyckere and South African writer J M Coetzee. Bruyckere approached Coetzee to curate the pavilion, and the resulting piece is a meeting between the literary and the art worlds. Cripplewood, or Krepelhout, is a twisted, driftwood form that occupies an entire darkened room, connoting ideas of frail or damaged bodies, and internal torment. It's accompanied by a quite beautiful short written piece by Coetzee explaining the idea behind the title, and lending the piece a sense of narrative.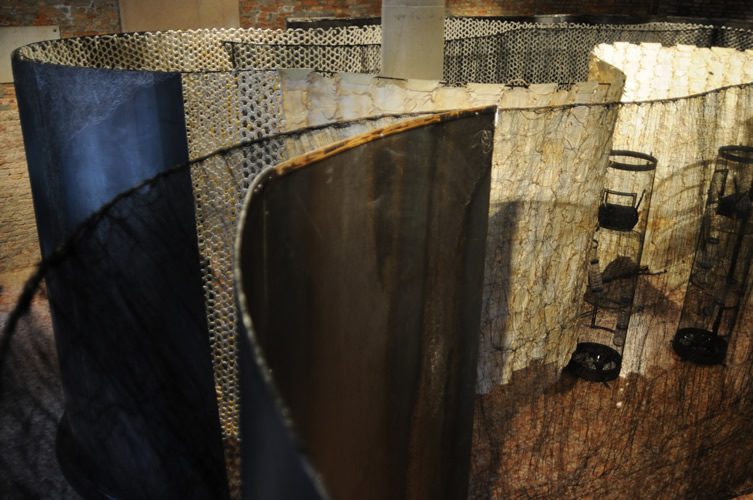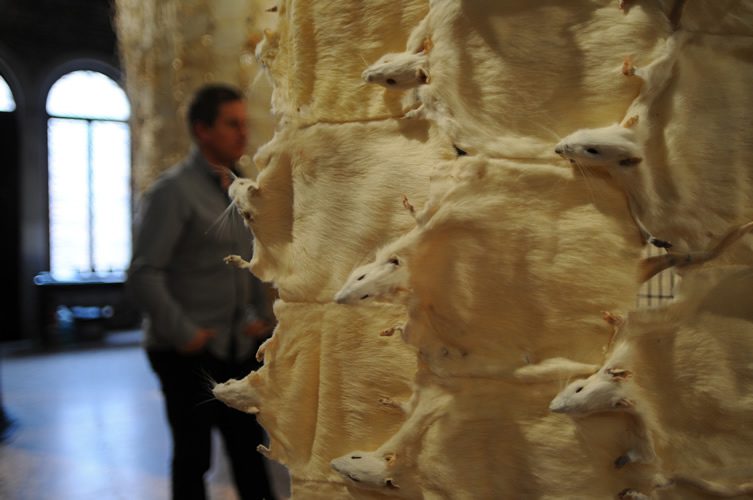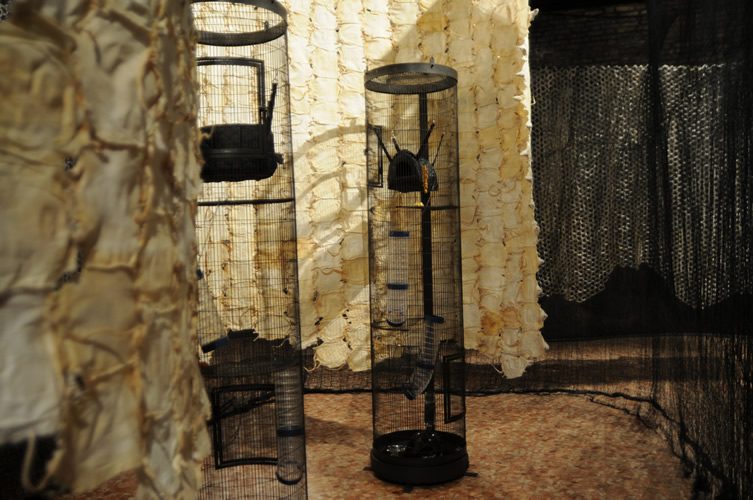 Macedonia Pavilion feauring Elpida Hadzi-Vasileva
Scuola dei Laneri
This is another piece that's hidden away from the main areas of the Venice Biennale, but it's worth a wander to the Macedonian pavilion for Elpida Hadzi-Vasileval's spiral installation. Turning to nature for all her materials, Silentio Pathologia has been created from materials including cocoons, silk and rat skins. Each material has been hand-woven into a complete piece, which hangs from the ceiling as a curtain. The piece encourages mixed reactions, with the beauty of the cocoons and silk contrasted by a curtain made from albino rat skins. It evokes quite a visceral reaction, heightened by the presence of a cage of baby rats, placed at the centre of the installation.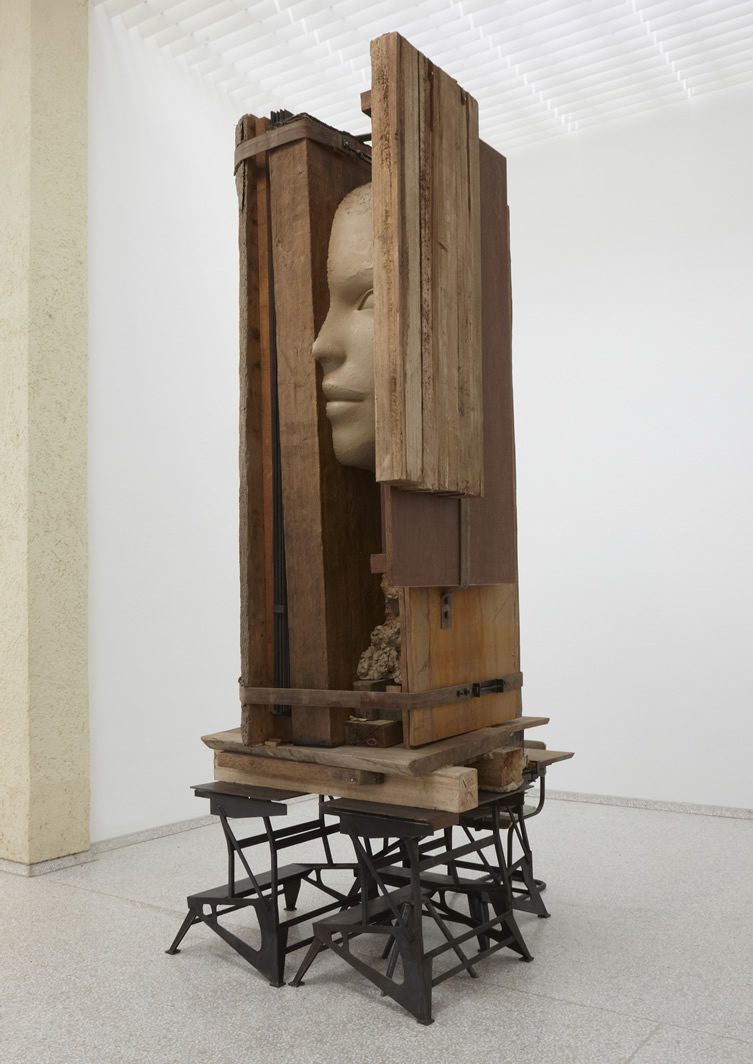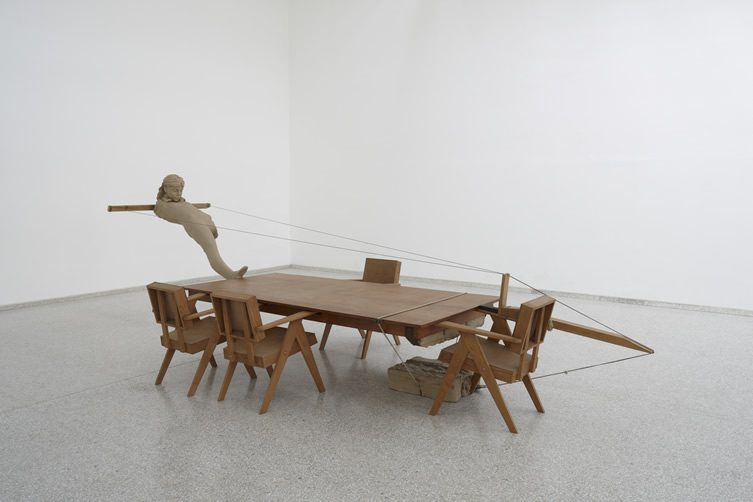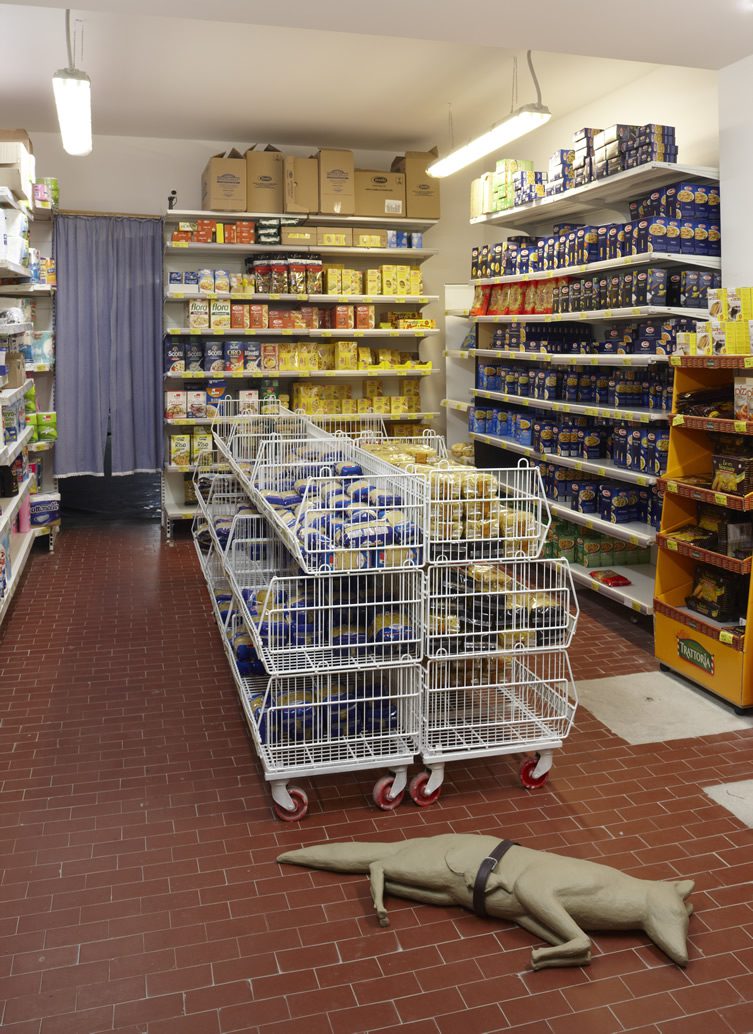 Dutch Pavilion, featuring Mark Manders
Giardini
 
The Dutch pavilion this year celebrates the work of sculptor Mark Manders, and includes a retrospective of his pieces from across the last twenty years. With an insistence on hand-making each part of his work, the sculptures are beautiful and occasionally disturbing hand-crafted pieces. Manders work focuses on the human form and its relation to surrounding materials as well the way his sculptures work in harmony with each other.
When speaking to We Heart, Manders likened his pavilion to an elaborate musical composition, with each piece striking a different note. This is also a nice break from some of the more intense audio-visual pieces, feeling more like an art gallery or museum in its atmosphere.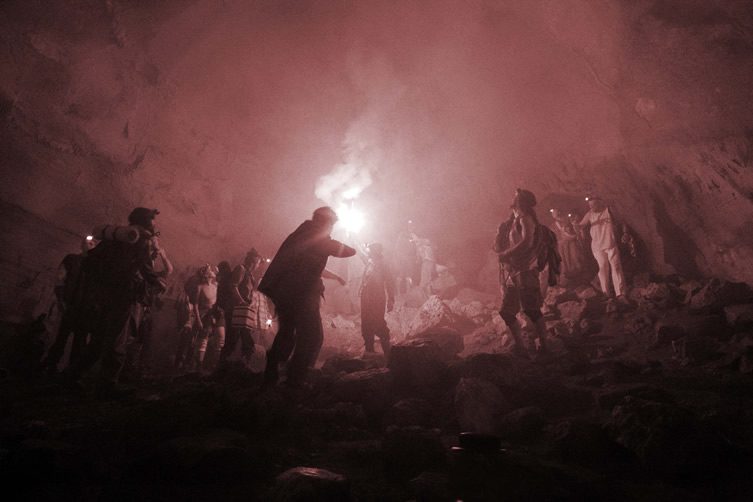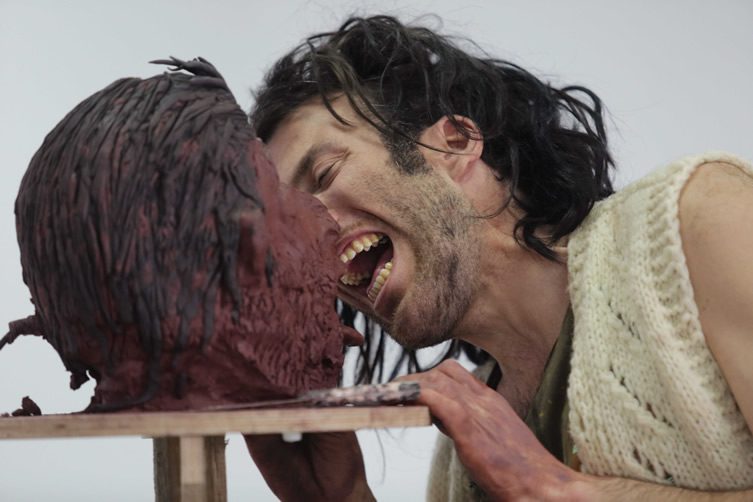 Israel Pavilion, featuring Gilad Ratman
Giardini
 
Gilad Ratman is representing Israel this year, with an installation entitled The Workshop. Ratman put together a group of individuals including performance artists and actors to enact a fictional journey from Israel to Venice.  The Workshop includes footage of the group spending days at a time crawling through tunnels, followed by a studio session in which each person created a clay sculpture and vocal performance. The entire installation culminates in a soundscape composed from the performer's vocals, which was put together and performed in the installation space. The final soundscape is incredibly organic, leaning towards the world of electronic music in its sound.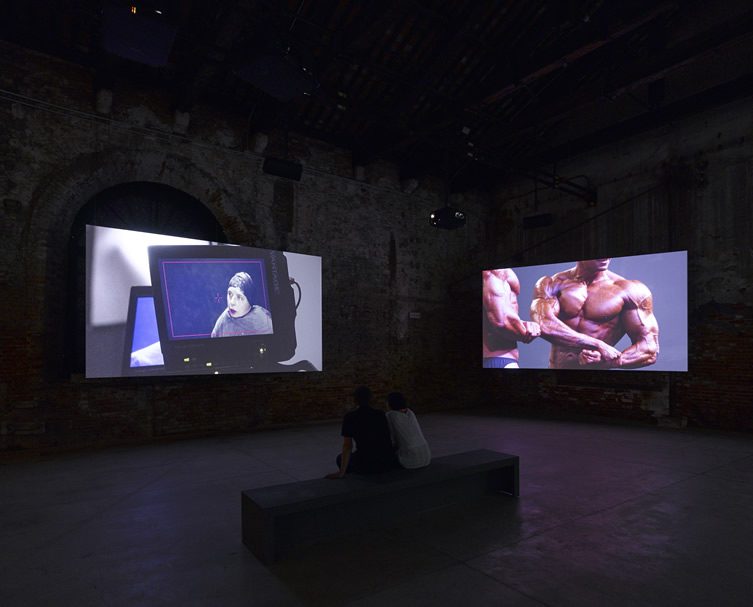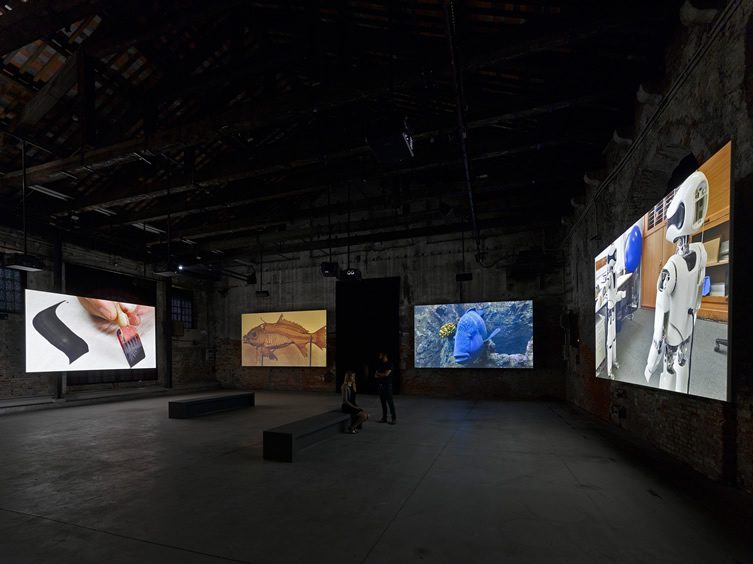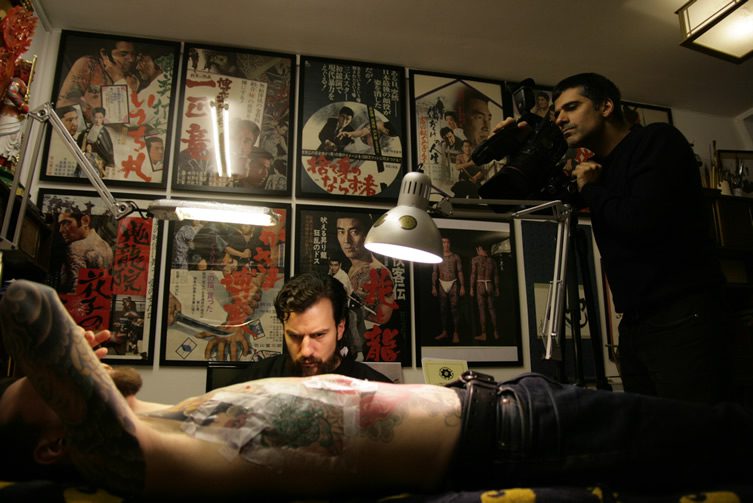 Turkey Pavilion, featuring Ali Kazma
Arsenale
 
Huge video walls are the focus in the Turkey pavilion, created by Ali Kazma. Four enormous screens simultaneously show video pieces that Kazma filmed in locations around the world. Each of the individual pieces in Resistance hinge on the idea of the body, and how it can be modified and adapted. The short films include a diverse range of locations, some the more obvious – a tattoo parlour, and a laboratory – and some venturing into the more obscure, including a Japanese bondage performance, a robot research centre, and a prison. The pieces make for strangely powerful watching, especially when seen in such close juxtaposition – a warning though, some of these videos aren't for the faint of heart. Expect graphic surgery.