Jaffles (what those cooky Australians call toasted sandwiches, or toasties), parachutes, food from the skies, Brevilles, cheese, lots of cheese, swooning hip kids plucking their dinner from the gods. It is less than three months since We Heart last watched food fall from the sky at "Melbourne's most eccentric pop-up restaurant", yet here we are: Brooklyn, New York City. Adam Grant meets me on a Williamsburg side street, five floors below jafflechutes' temporary headquarters, the Australian wearing a familiar mix of trepidation and adrenalin. A young professional couple have turned over their rather flash apartment to the 'chutes crew for the second non-Melbourne drop, and Grant and cohort Huw Parkinson have transformed tonight's JCHQ into the customary coalescence of hyper-organisation and frantic jittering. Jafflechutes have arrived. Stateside.
Different country, same process: the 'chutes, shipped from Melbourne (Adam feared the questioning that may accompany bringing hundreds of precision-made micro parachutes into the United States via LAX), the brightly coloured pipe-cleaners, the spreadsheet of orders, the overwhelming stench of melting cheese. On the ground, the accents have changed but the buzz remains the same – that sense of community forged between the patrons of this barmiest of pop-ups, that sense of excitement and of cheer, that entitlement to experience. There is confusion and bemusement amongst those not privy to the party, elation amongst those taking part. Explaining a jaffle (they go under the name of 'grilled cheese' in this part of the world) may have been JC's toughest task, replicating the buzz of their Melbourne drops seemingly a walk in the park – as Grant and Parkinson prepared to head north of the border to Montreal, We Heart caught a few words with the jafflechutes ringleader…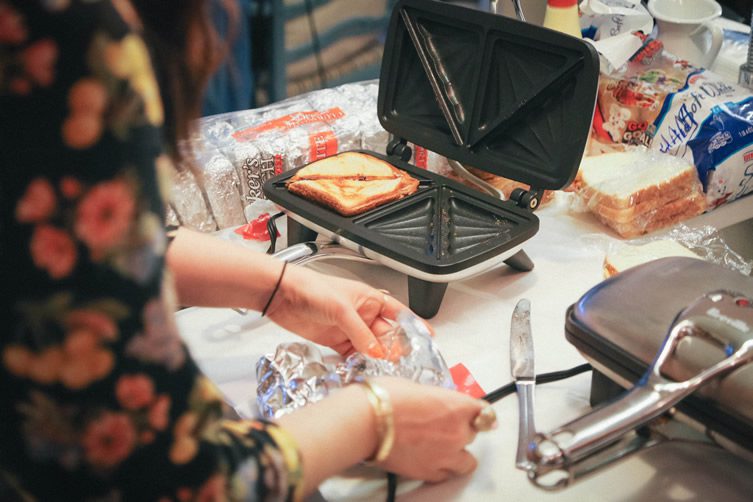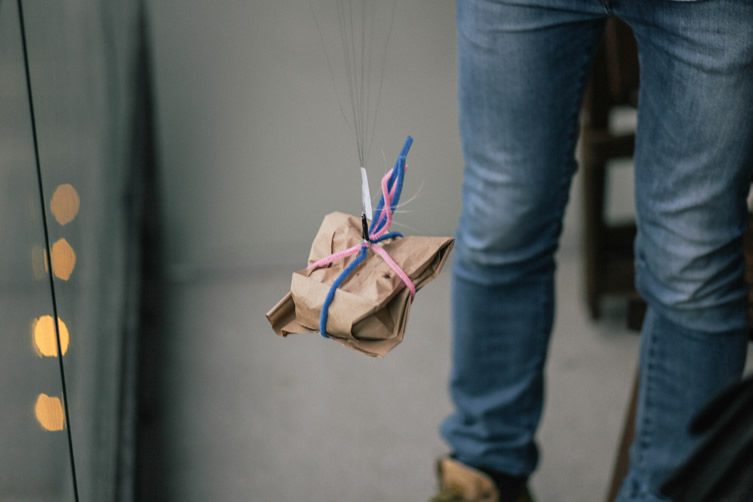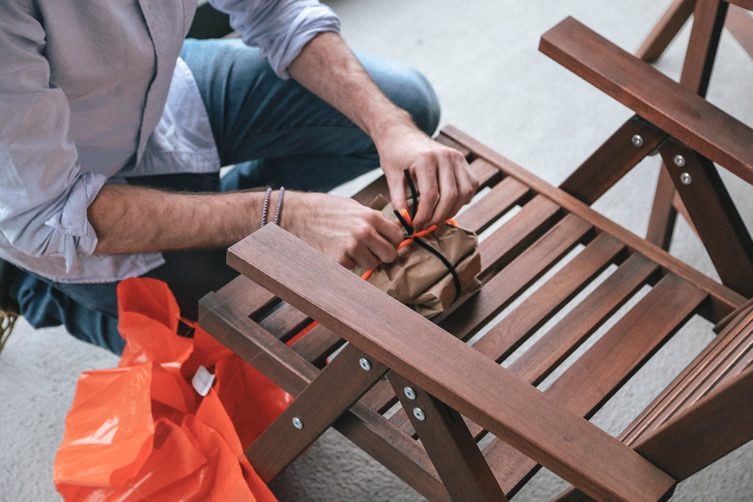 Things have been a little crazy for you since we last met, has there been one piece of stand-out press coverage that's made you think: "we've arrived"?
Yeah, the press has been crazy and amazing. There are a few stand-outs, like the FOX News weatherman who was completely baffled by the whole idea. Getting in Gawker was pretty great, too – although I was too scared to read the article comments. Oh, and Cory Doctorow [co-editor of the blog Boing Boing] Tweeted about us, saying he was too busy to come to a drop. That was nice.
The Pozible campaign was a real success – were you at all surprised about the demand for jaffles on chutes?
We were actually a bit nervous about running a crowd-funding campaign. We've relied on people's generosity quite a bit in the past, and so taking that a step further and asking for money felt like it might be a step too far.
We maybe needn't have worried though, as people were generally pretty happy to support the cause. It was a good learning experience for us, and a nice way to promote our American events without having to actually promote them directly. Not sure if I'd do it again anytime soon though – I had crowd-funding dreams every night for a month.
I should add that we also received some grant money from Awesome Without Borders (a chapter of the Awesome Foundation). That money came before we launched the crowd-fund, and really locked in the American Tour.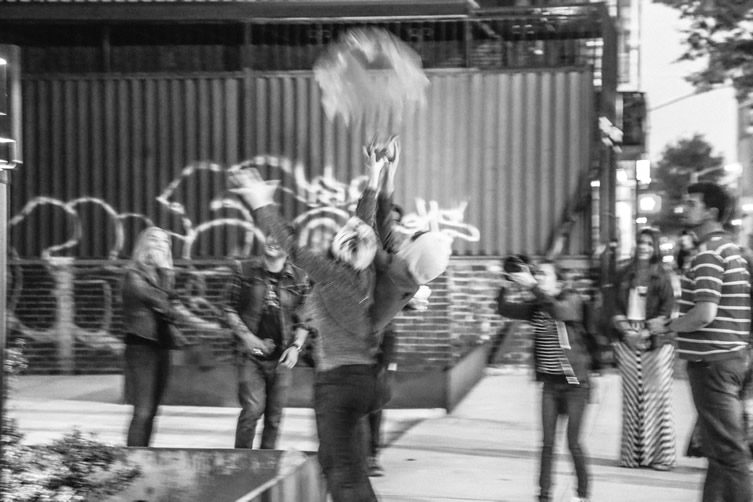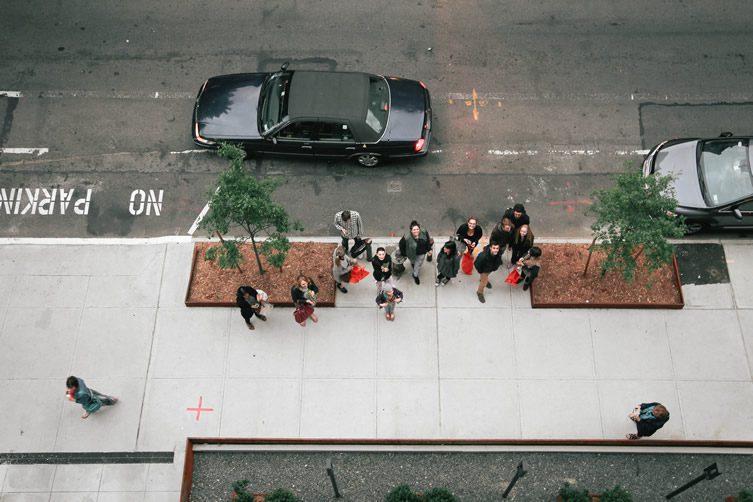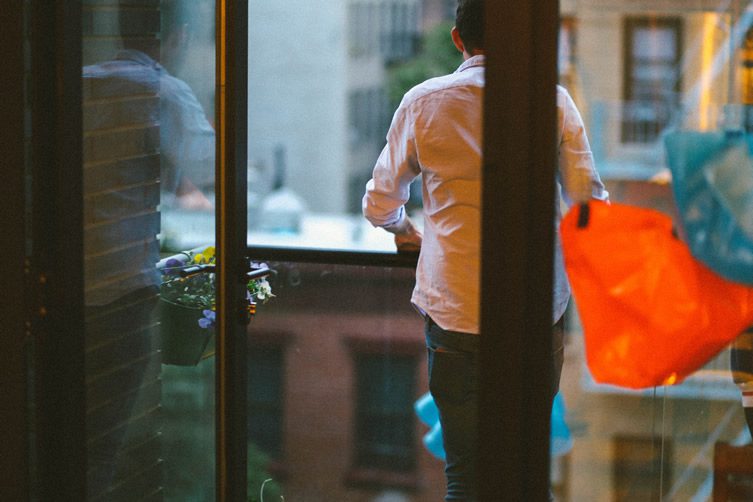 How was the first Stateside drop, was/is there anything different about the U.S. crowd?
We held our first American drop in Bushwick at an amazing warehouse apartment that ticked all of our jafflechute launch point requirements. We treated it as a bit of a test run, and kept orders low (about 30 or so). Everything went amazingly, except for a burst of rain that came down from the skies about an hour before we were due to launch, scaring a few customers away. In true Melbourne style, the rain cleared just when we needed it to, and the jafflechuting began!
Other than a disgruntled security guard, tonight seemed surprisingly calm given it was only the second in another country. Is the process getting more refined, easier to roll out in new surroundings?
The security guard was okay in the end! At the end of the night we went downstairs to give him a few jaffles and to apologise for being a nuisance. We promised we'd never jafflechute in his building again, to which he responded: "why the hell not?"
The process is getting more refined in that we've managed to squeeze everything we need for a drop of 50 jafflechutes into a few boxes. We're also onto our eighth or ninth drop, so we've developed a bit of a feel for how to best deal with wind and obstacles (we'd probably each be eligible for a Master's degree in meteorology – although I still have no idea where wind comes from).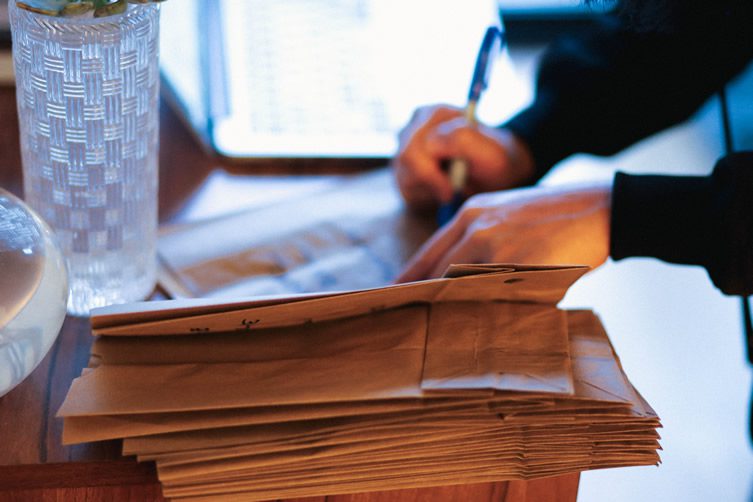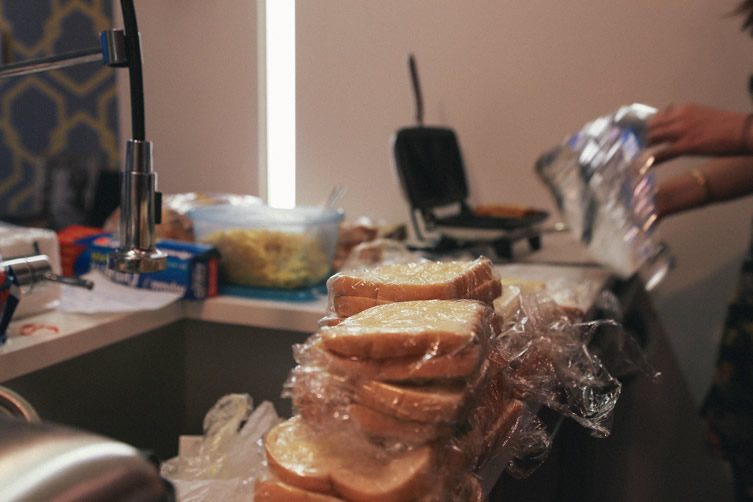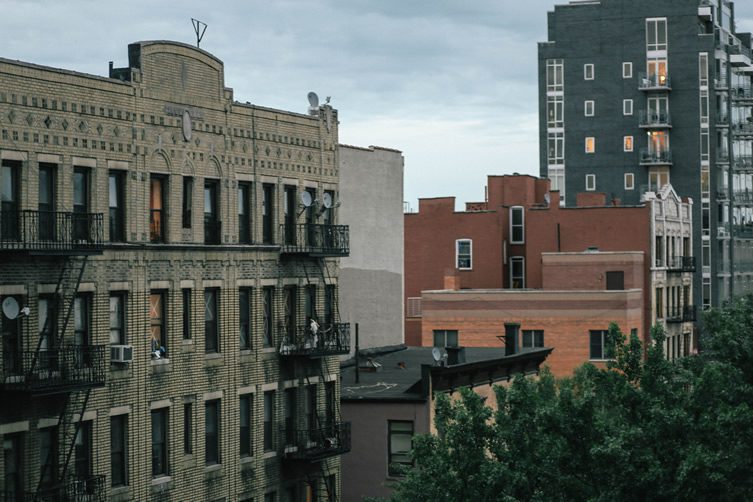 Montreal next – what do they call a jaffle/grilled cheese/toastie across the border?
Our best guess is croquenchutes, but we really have no idea. We've learned to call them everything – jaffles, grilled cheese, toasties, Brevilles, toasted sandwiches – just to cover all bases and to communicate the idea. 'Cheese sandwiches on parachutes' usually does the trick for the completely uninitiated.
What's the goal of the Jafflechutes international tour, or rather; what's the ultimate plan for JC?
There's no clear goal – we're still doing this for fun. The North American tour was devised as a bit of a 'jump the shark' moment, so we may change things up after this, or we may even retire the whole thing for little while. Unless Pepsi are reading this and would like to pay us to sell soft drinks. Hello Pepsi!
***