Johannes Riffelmacher and Thomas Kosikowski are founders of Salt & Silver, a food and drink concept that comprises Hamburg's Salt & Silver — Zentrale; adventure, cookery, and photography books Travel, Surf, Cook and Tacos, Tequila, Tattoos; content production; and catering among other things.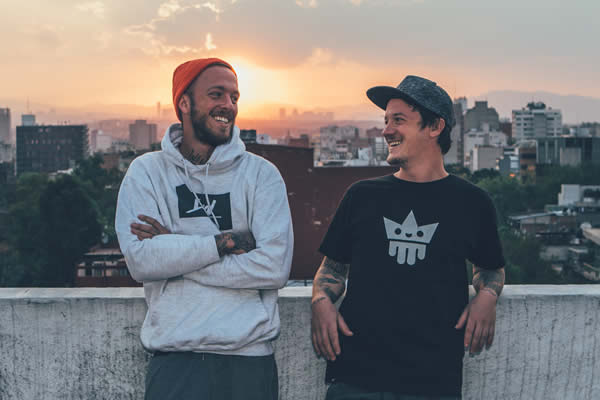 It all started back in 2014 when two buddies Jo and Cozy left it all behind, including successful media careers, to take a trip around South and Central America to collect as many experiences as possible. The aim was to find the biggest waves and the best recipes, to eat, explore and surf Latin American culture. Equipped with cameras, chef knifes, and boards their epic adventure began, expertly capturing unique, once-in-a-lifetime experiences in stills and film.
The duo travelled from Cuba to Chile, Mexico and beyond, their lust for adventure and discovery akin to early European explorers, hungry for all things unknown to the majority of non-locals. The beautiful books document local surfing communities, hidden tribes, incredible sea life, ancient recipes, and modern street art and food; as well as tattoo culture, mega waves, epic road trips, big smiles and mesmeric sunsets.
Fast forward just four years and back in Northern Germany, they should feel super proud of their achievements. About to complete their latest project, a brand new fine family dining concept in Hamburg, we caught up with Jo and Cozy at their popular Latin American dining spot Salt & Silver — Zentrale over a few serious cocktails and epic tacos.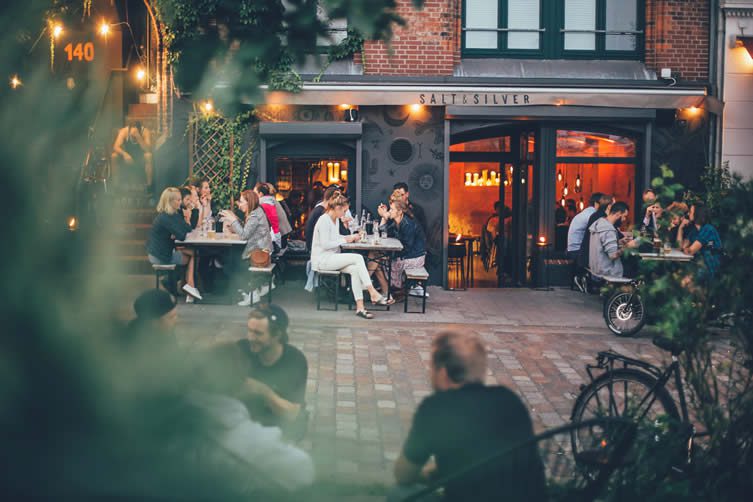 What inspired you to leave it all behind in 2014? How easy was it to just travel, surf and cook?
Actually it was kind of easy. Quitting your job to travel the world and do what you love is not the most daunting thing to do, right? The time just felt right. In the creative media business where we both come from it's common to change your employer often, so it didn't feel like risking too much. We just thought about how satisfying that kind of life could be and then just went for it.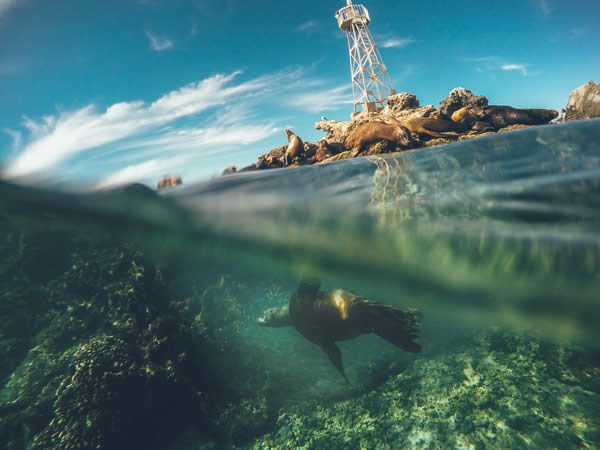 Tell us about one of your favourite memories or experiences while travelling?
Jo: One of the most incredible things that happened to us was when we went for a little boat trip with a fisherman in Baja California, Mexico, which suddenly found us swimming in the middle of a bunch of whale sharks. A few minutes later we saw humpback whales jumping next to us, and right after that we played with a group of seals. We felt like Disney princesses.
Cozy: For me, one of the best adventures was in the Amazon rainforest in Peru. We got to know a local farmer who invited us onto his tiny boat to meet his relatives who live deep inside the jungle. What we found there was the purest form of living we ever experienced. No electricity, no sanitation, just a small fire in the kitchen of a small shed they built on wood stalks to avoid the Amazon floods. They took us piranha fishing and even sacrificed one of their five chicken to prepare a festive dinner for us. We felt humbled by so much honest hospitality.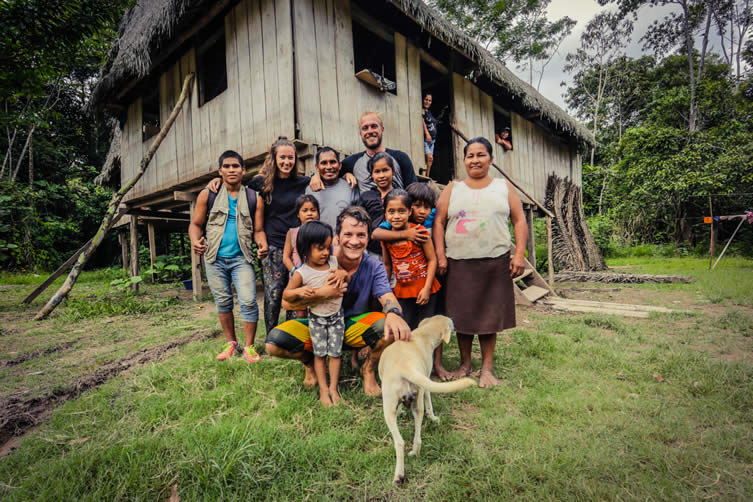 Was it always the plan to document everything on film and in photography?
Yes, we wanted to use the skills we had learned in our old jobs to create something new and unique. We had the mission to create a book, so of course we had to document our journey for that.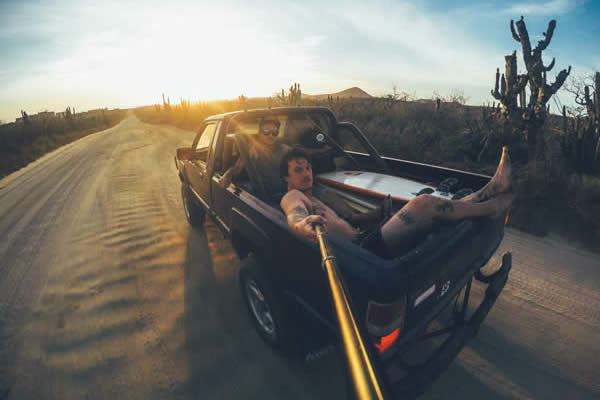 What does 'Salt & Silver' mean?
It's the feeling of our travels put in two words. The salt in your hair after surfing, the glossy fish on the market, the chef's knife, the salt flakes on your ceviche, the surface of the ocean early morning when you walk to the surf break.
Salt & Silver — Zentrale is a favourite restaurant hangout in Hamburg, why do you think so many people love it?
I guess you need to ask the people. We just do what we really love, maybe that's the secret?
What's your absolute favourite dish at Salt & Silver? Be honest.
That's like asking a mother to choose her favourite child …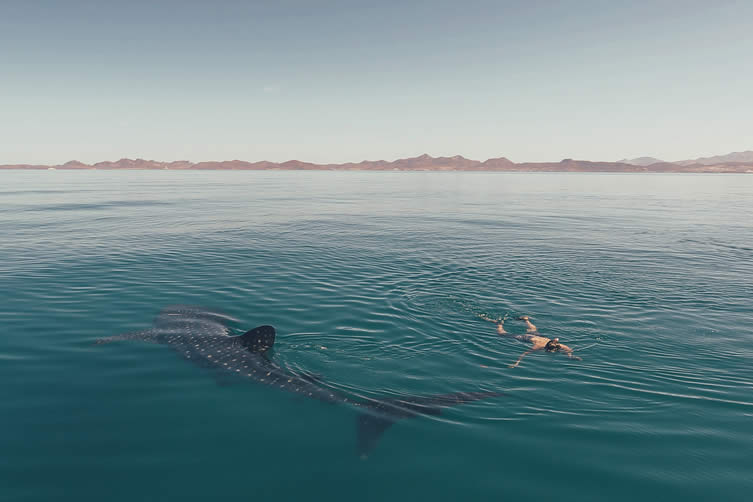 Where do you source your ingredients? What's more important, authenticity or locality?
In our case, it is a combination of both. We steadily adjust our menu to use as many seasonal and regional ingredients as possible, but there are no limes and Mexican chiles growing in northern Germany; so they need to be brought in.
The food and restaurant scene in Hamburg is genuinely diverse, why do you think Hamburgers love international cuisine?
We'd guess that the harbour plays a vital role in that. We think it's a typically German thing to eat internationally. How many good typical German restaurants do you know compared to good pizzerias, Greek, Chinese, Vietnamese, Peruvian, French, Japanese, and so on?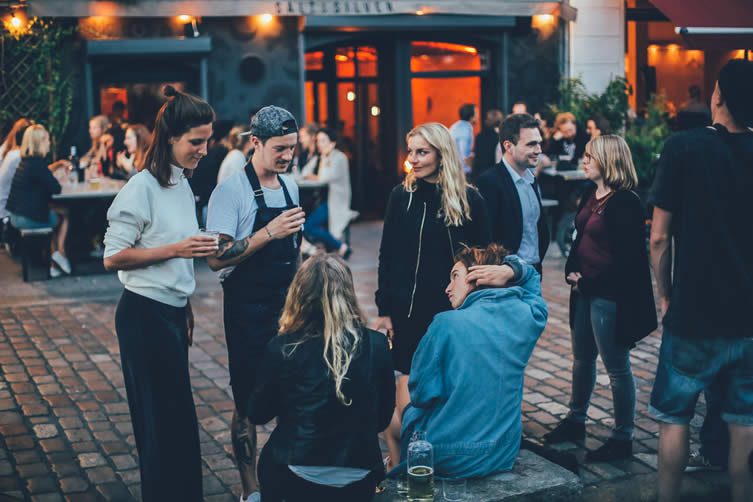 You guys are seriously living the dream, but there's hard work too right? How do you balance work and life? How often do you get to travel and explore?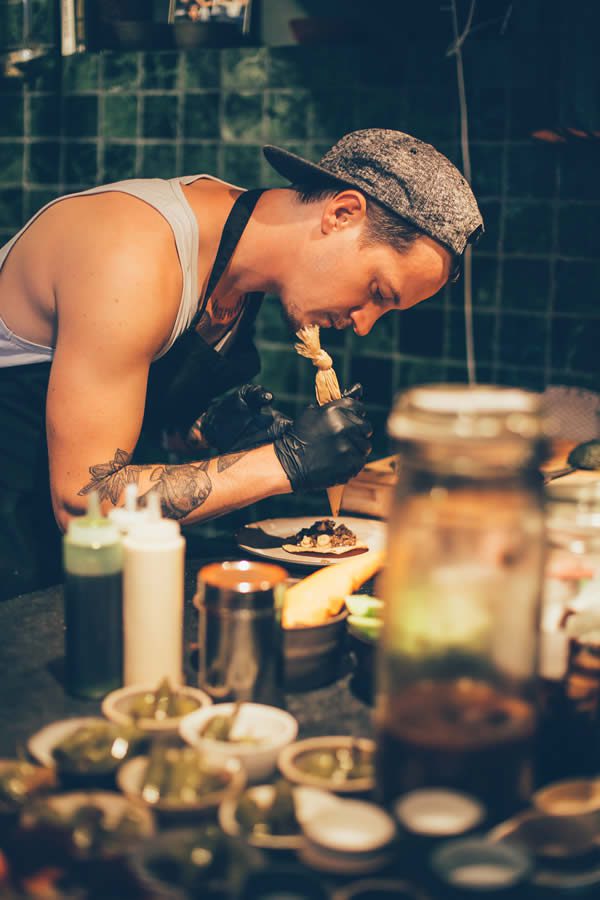 We probably work plenty more hours than in our old jobs; the difference is that it doesn't feel like it. We get to travel as part of our professional life with Salt & Silver, and that's all we ever wanted.
We hear that there is a second restaurant coming soon. Can you tell us about the new plans? Will the concept be similar, what can we expect?
Our first restaurant will shift its focus more towards being a street food bar with simple, affordable and mind-blowing examples of Latin American street food like tacos and ceviche, and of course: the finest cocktails you can imagine. The new restaurant is going to be a casual fine-dining restaurant with a family style dining experience. Think of a whole grilled octopus in a big bowl with a knife sticking in it, which we put in the middle of your table. A bunch of bowls filled with your choice of mouth-watering sides, a bottle of amazing natural wine to match and then everyone just dives in.
When not travelling, or at work, tell us about your favourite places to hang out in Hamburg and beyond?
Weinladen St.Pauli; Tornqvist; Standard; Carmagnole; Maria Magdalena; Mexico Straße; Leche de Tigre; Chambre Basse; Fitzgerald; TATIVA; Koch-Kontor; VU; Haebel; Haco; Vienna; Roots; Xeom; kleines Phi & Clockers.