One of the worlds most treasured whisky brands, The Macallan, has teamed up with 2013's world number one restaurant, El Celler de Can Roca, for a series of sensory charity suppers.
We Heart were among a select few to receive a teaser of The Macallan Masters of Taste experience. The first whisky pairing collaboration of its calibre, an experience that dedicated followers of gastronomy would die for. Not only do we get a geniuine insight into the workings of both "masters", but the chance to snoop around the famous Roca brothers' kitchen – meeting with their local suppliers to boot. What would the Scottish masters of malt and Girona's thrice Michelin-starred restaurant have up their sleeves? As the gods of degustation and libation smile down upon us, we're about to find out!
Arriving at Hotel Omm on Barcelona's flashy Paseo de Gracia, we head straight into a whisky tasting. The Macallan 1824 series a divine treat in flavour and aroma, naturally matured in American and Spanish sherry seasoned oak casks. The wee drams slip down far too smoothly, we struggle to settle upon a favourite. A few more sips, colour charts, discussions – we plump for the Amber: deep, vibrant, rich nose – sweet, toffee apple or cotton candy taste. The Ruby comes a close second: luscious red tone, dark chocolate and fruit palate. A "first fill" – meaning a purer flavour – I was a sucker for its complexity tinged with genteel.
With our journey into taste and aroma in full swing we dine at Roca Moo, the hotel's Michelin-starred restaurant. Under the Roca brothers' instruction, chef Felip Llufriu Moo has a lot to be pleased about. The Apple and Foie Gras Timbale with Vanilla Oil served on an illustrated plate was a delight. Its soft and creamy texture with the tartness of the spring apple elevated the foie with delicacy. Literally every dish presented was a mini show-stopper: the painstakingly assembled Calamaro Parmentier – comprised of one centimetre squared pieces of squid topping pureed potato and foam – the crunchy, golden Suckling Pig Confit with Orange and Clove. When the non-so-inspiringly-named Lactic Dessert arrives we're wowed by the topping of spun sugar balancing on dolce latte with a lychee sorbet and cream. Regional, simple ingredients, innovatively handled – some precursor to the main event…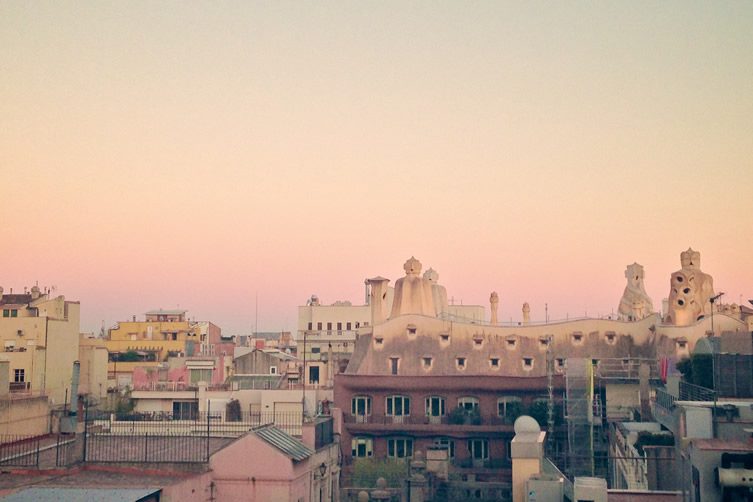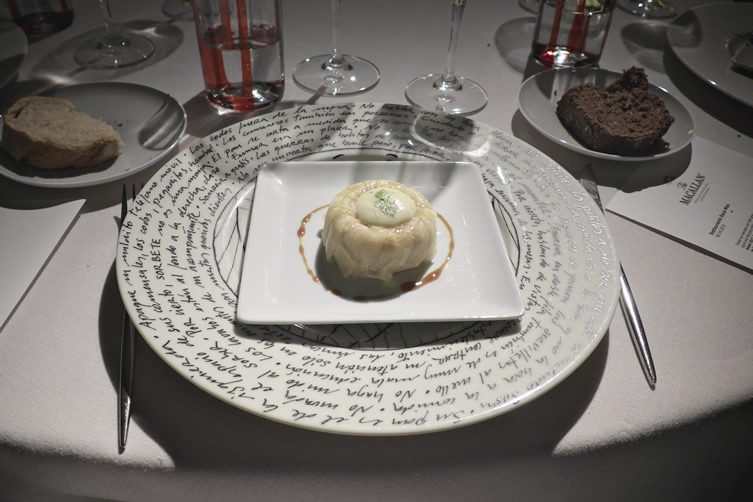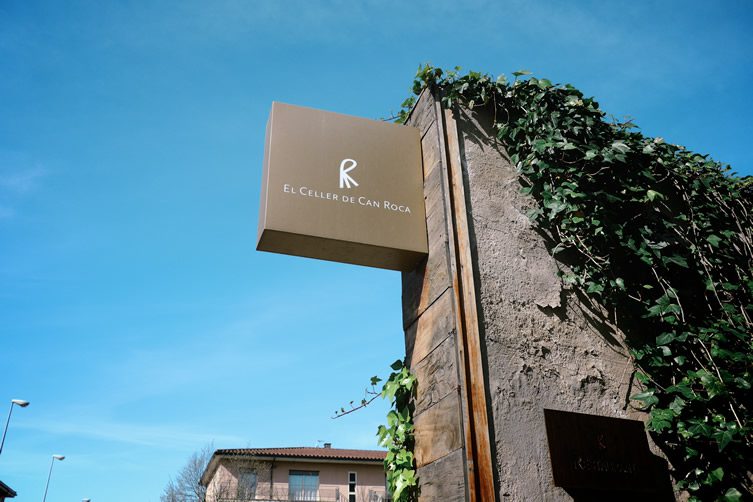 The new day begins with a short trek to Girona, heading north towards the Pyrenees just sixty kilometres shy of the French border. The Costa Brava landscape luscious and green, the bluest sky I'd seen all year. En route, Bob Dalgarno – The Macallan's master distiller – cracks jokes and talks about his travels, trying not to give too much away. We're still somewhat in the dark at this point, and Bob sneaks clues with a cheeky grin. At ease, we arrive – the restaurant's humble façade of high ivy-covered walls and wooden signage is rustic, almost unexpected. The courtyard entrance typical of the region with a remarkably well-restored traditional Catalan stone building, glass extension, solid wood decking and comfortable al fresco furniture that affords both indoor and outdoor spaces a heavy helping of tranquille.
As the innovative canapés circulated, we sample olives wrapped in caramelised anchovy served hanging from dwarf olive trees, and mini omelettes injected with caviar. Jordi, the youngest sibling and head pastry chef, gives us a tour of the kitchen. Impressive not only in size, but by how each work-station buzzes with creativity – thanks to a team comprised of 16 nationalities. From tiny meringue-making to the distillation of 'mountain earth', the space is equal parts laboratory and kitchen. Walls filled with heavily thumbed books and journals demonstrate that 4,000 years of cookery knowledge can still be applied to this day. The kitchen is a fascinating maze and I wish I could stay and observe all day. Instead we pop into the herb garden for a few Macallan cocktails.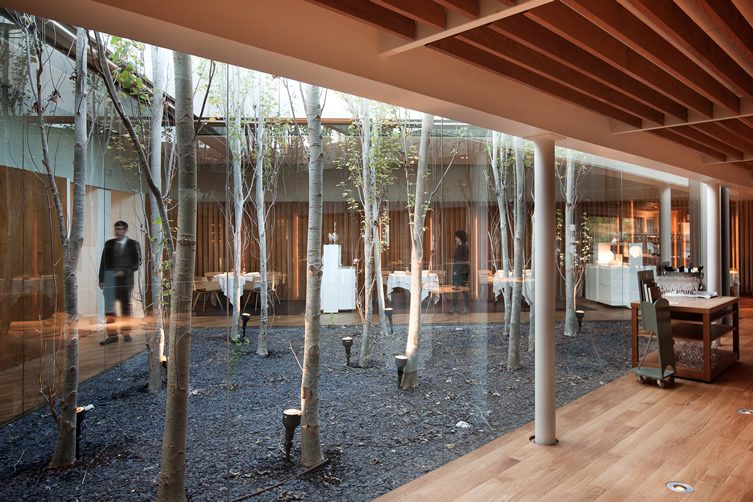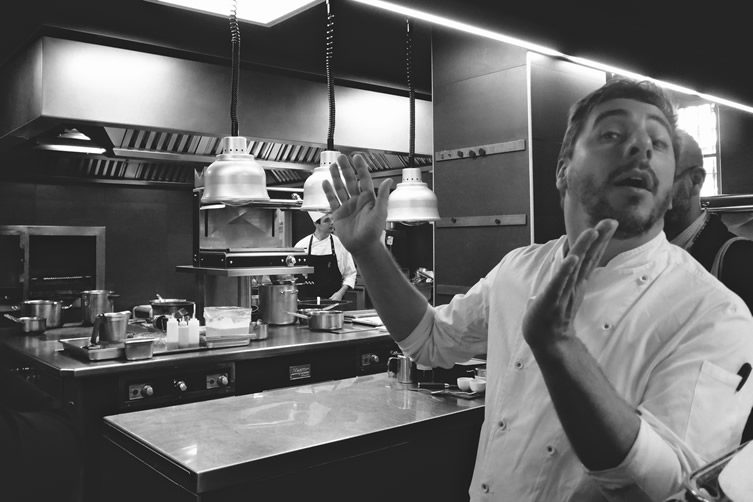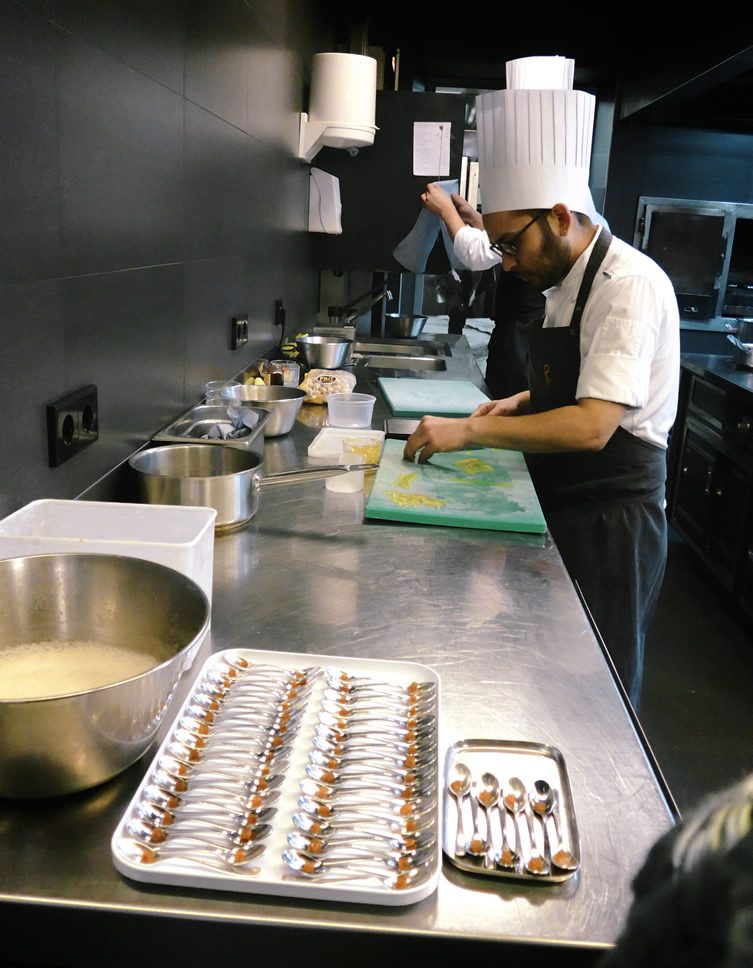 Its' time: the big reveal. The Macallan Masters of Taste collaboration will result in a series of six dinners with whisky pairing – core values of craft, mastery, skill and innovation combined, all net profits going to charity. Ken Grier, Director of The Macallan: "we are truly excited and honoured to be collaborating with the Roca Brothers to launch this major new initiative. Joan, Josep and Jordi are not only inspirational, they are world-class innovators whose commitment to their craft is exceptional. Whisky and cuisine have a long-standing connection, but never have any two partners come together to really explore what this could, and should, mean. Our collaboration is set to break down classic perceptions of food pairing and enter into a whole new, awe-inspiring world of taste and flavour experience."
At £6,000 per head you can only begin to imagine how exclusive these dinners might be, yet here we are. Lunch begins – a tasting menu with an illustrated key on how to drink the selected whisky. Some dishes suggested a sip before, some during and some after… the Spanish brothers spending weeks in Bob Dalgarno's sample room in Craigellachie, creating the perfect pairing. I had imagined that the whisky itself would have featured more heavily in the recipes, but instead the "masters of taste" paired the flavours and aromas of the ingredients to vaulted casks. The drinking suggestion on how to taste the St. George's Mushroom Brioche and Mushroom Nougat is to sip, eat, then sip again. We try The Macallan 2007 first, its soft and lingering flavour transforming the taste of the mushrooms – such a departure from the earthy and woody flavour I've tasted before; somehow The Macallan had played a trick on my tongue and elevated the depth of the mushrooms to a light, almost juicy sensation. A wee dram after and a whole new taste to the 2007 emerges. Taste. Sensation.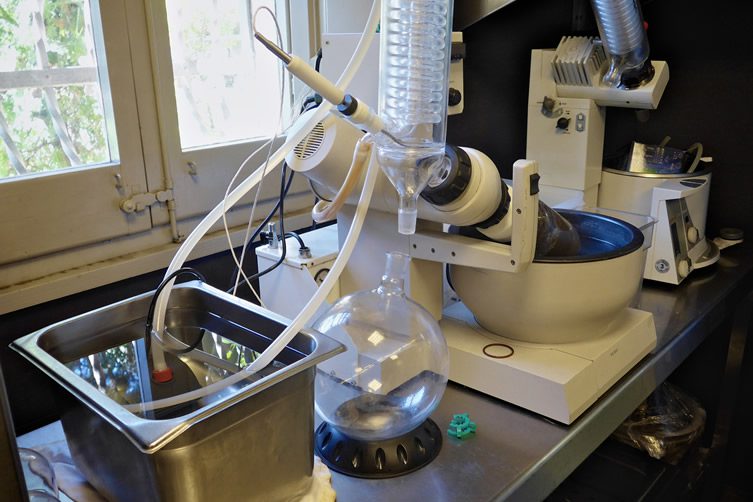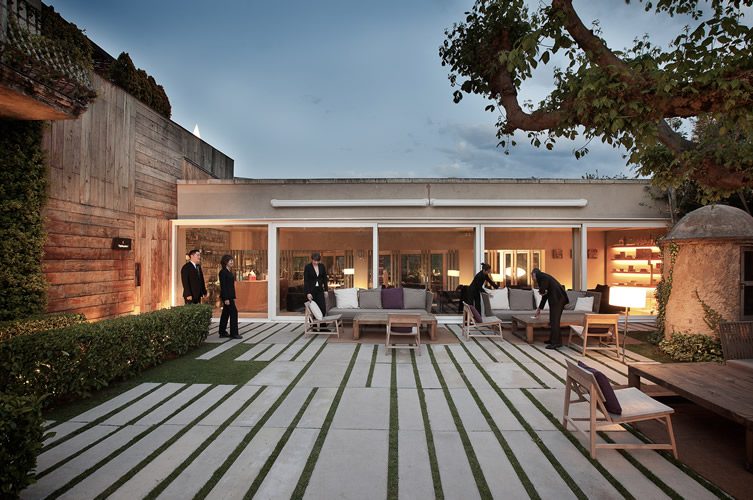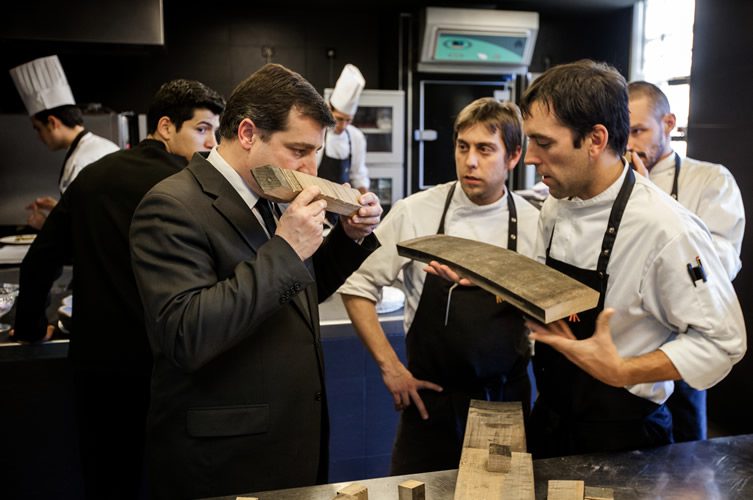 A few dishes down the line and we begin to understand what part the whisky plays with the ingredients. Its significance much more acute when compared to wine tasting. Even though percentages of alcohol in whisky are higher, the quantities required for the desired effect are smaller, resulting in a taste experience all the more honed. From the distillery vaults, The Macallan M emerges to accompany the classic and complex Goose a la Royale with Hazlenuts, Walnuts, Macadamia and Vanilla, Sandalwood, Air of Earth, Clove, Aji and Gentian. Advised to try the whisky before, during and after the goose changes its rich quality and morphs it into a sweetness like no other. Like culinary witchcraft, we're under some kind of a gastronomic spell by the end of the experience.
Not content with blowing our sensory perceptions out of the water – our time in Spain is rounded off with a visit to the Roca's local suppliers. The Carpier Culinary Centre is at the heart of Catalan production in Iberico ham, smoked fish and cheese. Here is where El Celler and other restaurants experiment and sample local ingredients. We taste rare delights – salmon nose in garlic and oil, raw Mediterranean prawns and freshly shelled local peas. Embedded in the brothers' culture, here's time to reflect upon what makes they and this collaboration so special: ingredients, preparation, innovation, passion. A chef is nothing without his raw materials, The Macallan is nothing without the flavours and textures their chosen casks impart. Methods passed down through centuries, dedication to extracting the best from humble beginnings. Pioneers in craft and finesse – here's a collaboration that reaches beyond branding, stamping, marketing. Here's a collaboration that surpasses its billing, borders upon the magical. Here are the Masters.
***