A heavily pregnant Danielle Brustman leads us into her Middle Park TARDIS. Melbourne's Victorian terraces are surprisingly deceptive in size, and the set/interior designer's is no different. However, I'd proffer that few are as effortlessly stylish. Brustman's eye for design has found its way to our pages in the past: the handsome lashings of well-heeled retro applied to Brunswick bar Amelia Shaw Bar & Salon had us California dreaming, whilst her set design for interactive kids' theatre performance House of Dreaming harnessed youth's limitless imagination. A concurrent thread that binds the two? A keen awareness for craft, colour and context.
Accompanying Brustman on the latter project, costume designer Michelle Boyde is here today too – good friends for some years (the pair met on film and theatre sets, Brustman designing the sets that hosted Boyde's costumes), the fruits of an ongoing collaboration between the duo is the reason we've popped on by. Born out of a digital 'call and response' exercise – Danielle living in New York, Michelle in Australia – KALEIDO revisits the concept of Gesamtkunstwerk; an all-encompassing, universal artwork.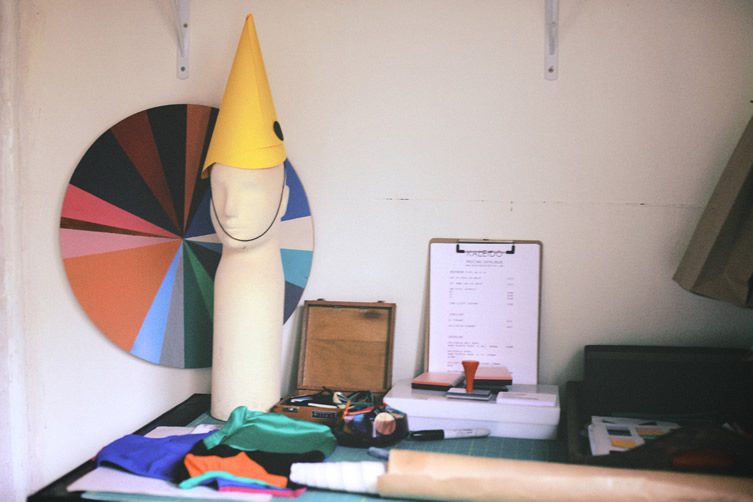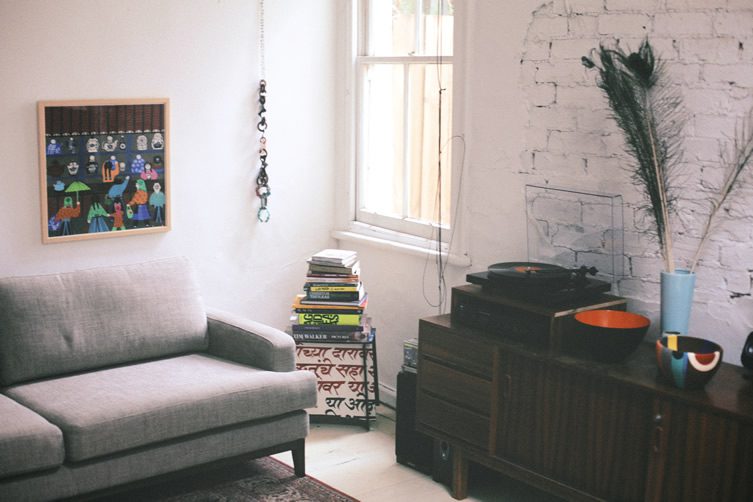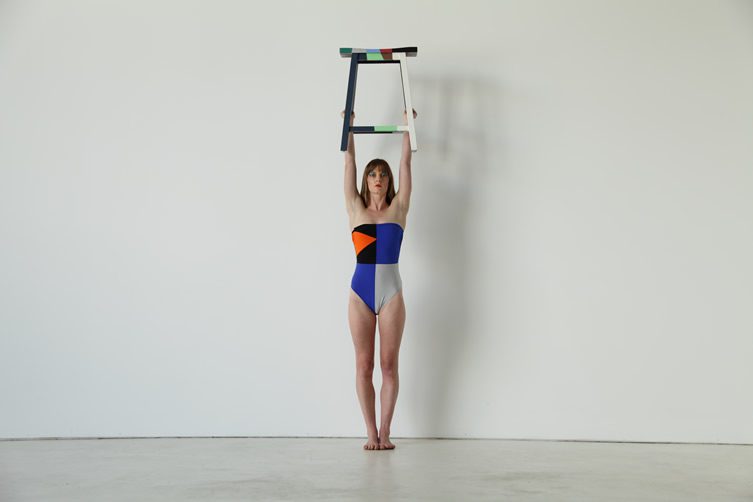 Throwing sketches, ideas, experiments at each other over the years, with Brustman back on Australian soil KALEIDO has finally taken real shape, in the form of the duo's debut collection – a free-thinking miscellany of swimwear, lighting, accessories, furniture and jewellery. On the face of it, disparate, alien entities, but here are two friends who finish off each other's sentences – the odd pairing of fashion and interiors feel every bit the inseparable bosom buddies, a unison of palette, passion and pioneer spirit.
Defined as a collection of "things for living in", Brustman and Boyde's meeting of minds should have no place together, but a shared love of colour (Danielle walks me through 'key inspiration', Le Corbusier's Polychromie Architecturale colour collections), innovation and experimentation sees KALEIDO's peculiar premise seem as natural as bunnies frolicing in the woods. Promising to continue collaborating, continue challenging (Boyde's background in dance and performance should make for compulsive runway shows), continue having fun – here's a partnership we're looking forward to seeing run and run.
Catch the duo as part of O.T.T by Lia .T's Patternation exhibition at The Carlton – opening 28 March – as part of Virgin Australia Melbourne Fashion Festival. The KALEIDO collection is available now.
***