Now in its fourth year, the Wallpaper* Handmade exhibition is fast becoming a staple of the annual design calendar. Imagine, if you will, Jonathan Bell (Transport & Technology Correspondent at Wallpaper* magazine) makes the crazy suggestion that one issue every year of the celebrated magazine should only include products and features which were commissioned by Wallpaper* – crazy it may seem, but this ambitious feat is just what they did and now four years in they've amassed quite a catalogue of products in which to make a small satellite show at Harrods in London.
Working with another beacon of design, Jaguar, this exhibition is in the form of window display along the front of the world-famous store. Titled, aptly, Wallpaper* Handmade with Jaguar at Harrods, the display runs from 4 – 22 October 2013 and is dedicated to the marriage of craftsmanship and design. Taking this philosophy to the automotive industry, Wallpaper* worked with Jaguar to create five new products which are only on show in this display. And to celebrate the occasion, Jaguar Advanced Design presented a new concept car, the C-X17, for the first time in the UK – alongside two other Jaguar design concepts; the C-X75 hybrid hyper-car and Jaguar heritage-inspired Project 7 sports car.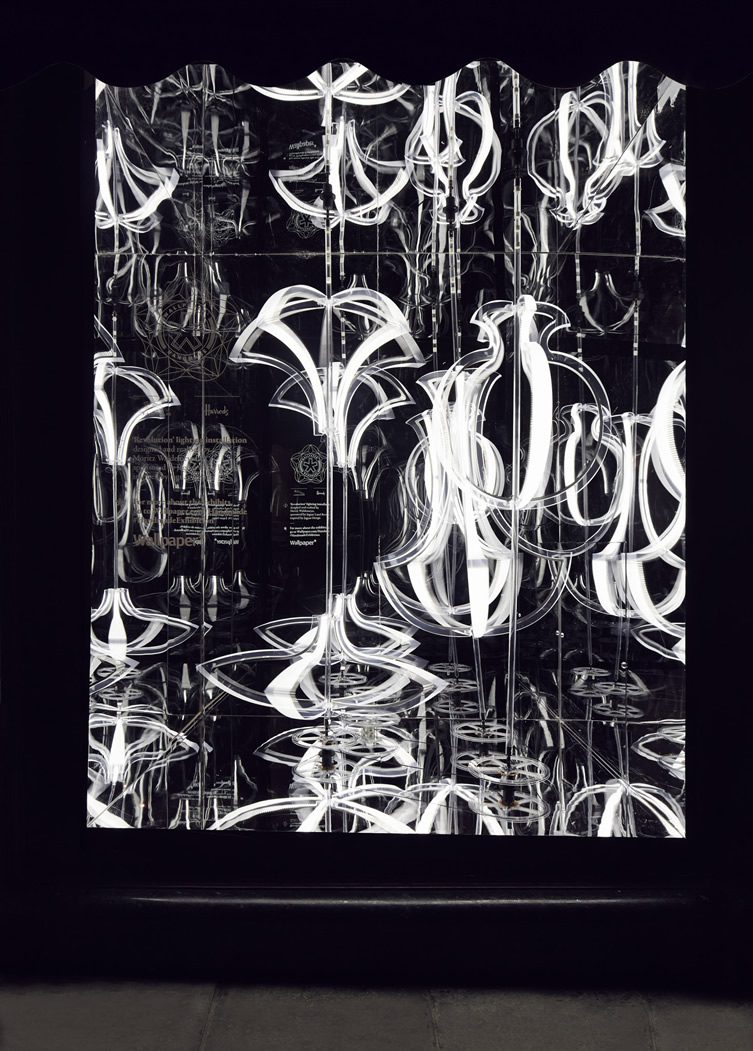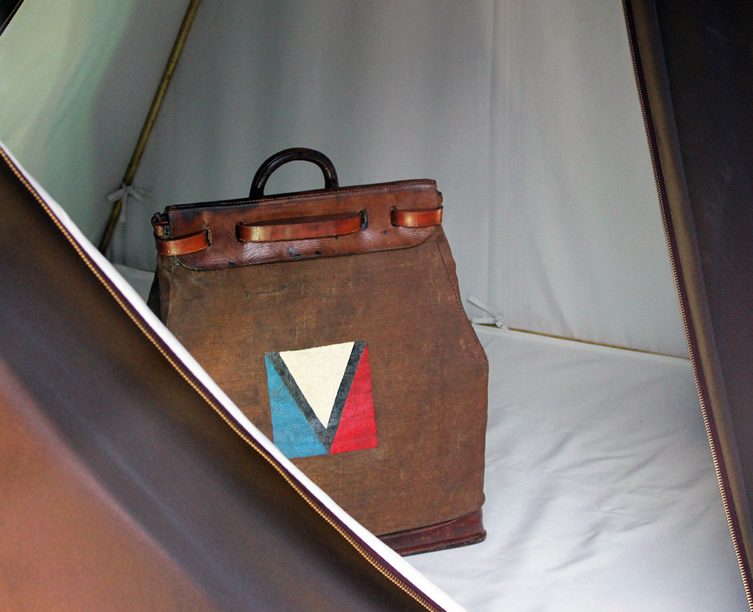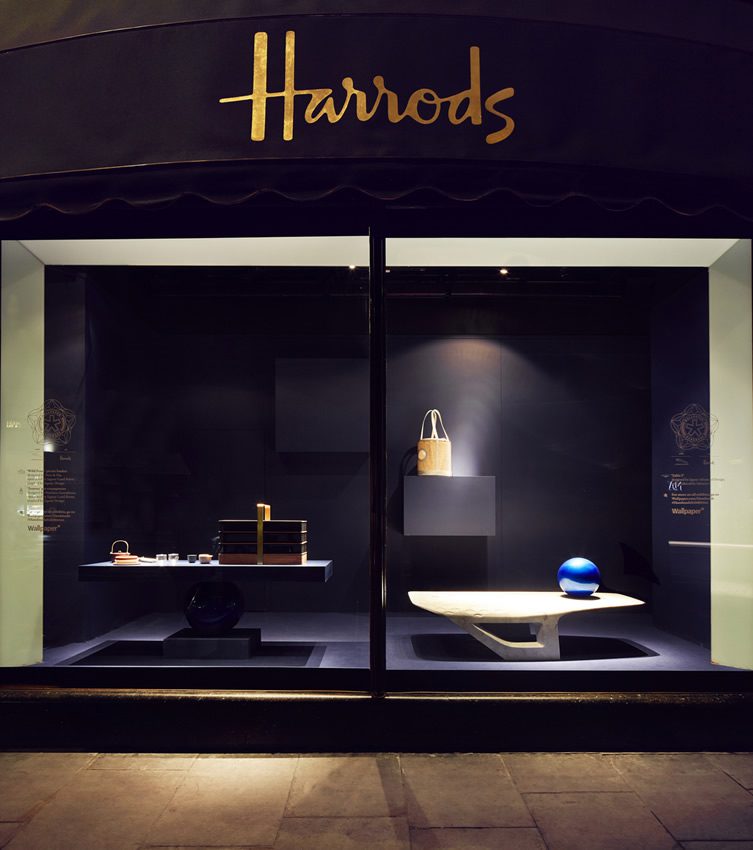 Tony Chambers, Wallpaper* Editor-in-Chief commented: "our Handmade project is testimony to the power of good design, great ideas, creative collaboration and quality production. We are delighted to bring some of the best pieces from our annual celebration of art, craft, skill and vision to London – with the best British partners one could wish for: Harrods and Jaguar."
The five new products Jaguar created for this display included the Wild Feast picnic basket designed by Neri & Hu, Table F designed by Jaguar Advanced Design and produced by Salvatori, Toutou pet transporter by Mathieu Gustafsson, a large installation of Revolution lighting designed and realised by Moritz Waldemeyer and lastly Diptych: Landscape II, designed by Fredrikson Stallard.
The real show-stoppers were Fredrikson Stallard's abstract installation – based on the duo's experience driving the Jaguar F-Type – and Waldemeyer's lighting installation, taking inspiration from the hand-drawn lines of the Jaguar cars which incline fast and speed off giving the impression of movement even when stationary. Unlike most cars, which are CAD-realised, the Jaguar cars are hand-drawn to retain that natural quality of curves which only a hand can produce, the British/German-designer's lighting picked up on these curves and combined into an ethereal LED-lit object which reflects from the mirrored walls within the window.
@wallpapermag
@Jaguar
@Harrods
***