Expectations and anticipation; so oft the precursor to disappointment. New Years Eve, the quintessential let down – the shiniest, most colourful helium balloon at the fun fair, deflated and sad by the time you get it home. Hopes and aspirations of Scarface-esque debauchery speedily translated to a spilt pint of Fosters down your back as you queue an endless queue at a regional nightclub bar. Conventional wisdom suggests we should give events and experiences with hyped expectations the widest berth imaginable, but we're not conventional creatures – we aspire, we dream, we imagine the unimaginable.
And so, to Padstow, Cornwall's idyllic fishing port getaway, home to day-trippers, hordes of broadsheet magazine's 'foodies' and a certain Rick Stein, whose four restaurants, deli, pâtisserie, gift shop and fishmongers (as well as cookery school and accommodations) have earned the town its unofficial moniker: "Padstein". Opened in 1975 by Stein and then wife Jill, following its brief and ultimately fated incarnation as a nightclub, The Seafood Restaurant had long been high on our list of 'must dos'. In other words; we had high expectations, we'd let ourselves imagine just what it could be like, just how fresh the fish would taste, just how serene the atmosphere, the perfection and precision of the service, the experience…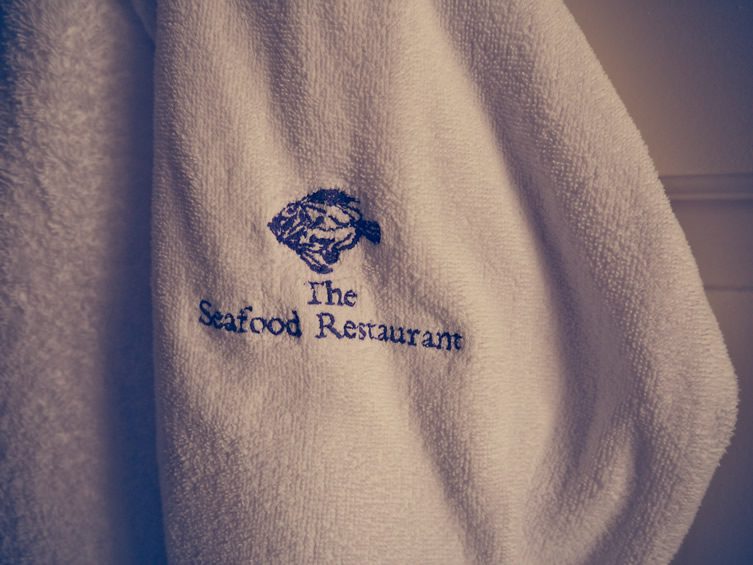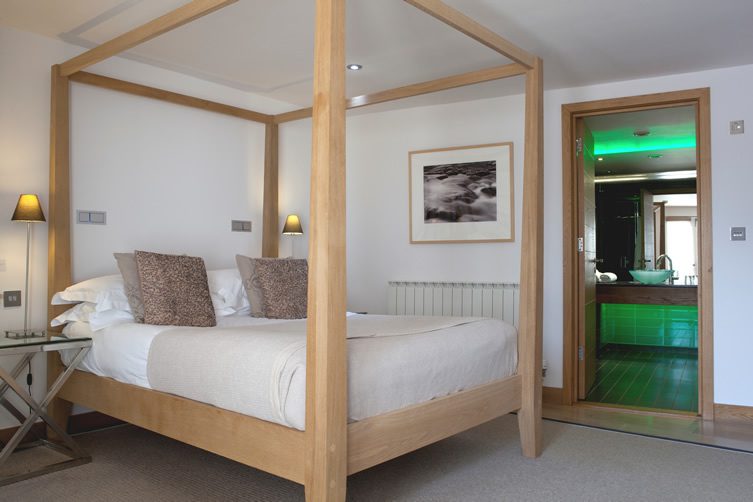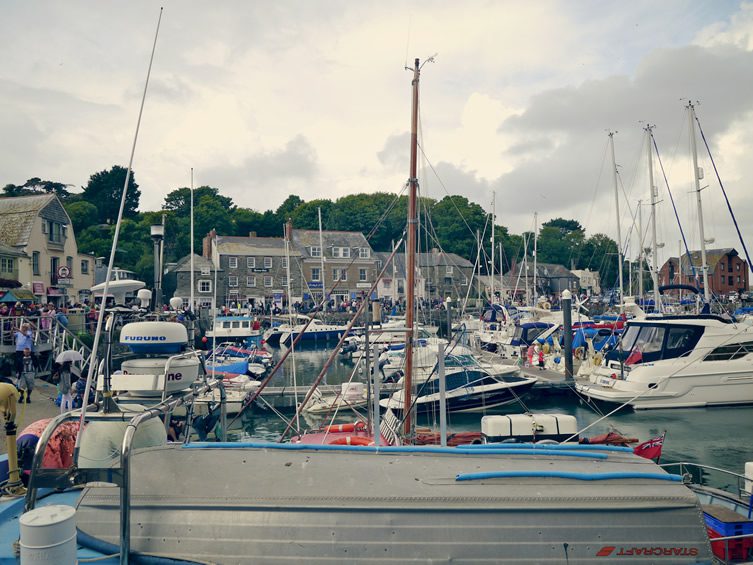 We Heart being based in the North West, Padstow seems light years away. The last time I drove to that particular end of our fair isles, the drive home was some ten hours (admittedly with a crushing hangover and during peak summer holidays). Roughly the time it would take me to arrive at a hotel in downtown Manhattan, airport waiting times and taxi from JFK included. Cornwall is lovely, but, New York? You get the picture. Chance would have however, EasyJet had recently opened a flight from Liverpool to Newquay, Cornwall was now just a 40 minute flight away, the time to realise our seafood dreams had arrived, but what of those expectations?
We park our modest hire car up next to a gleaming black Ferrari and check into one of the rooms that sit above the Stein's flagship restaurant. They're classic Town & Country; pristine and proper, pastels fighting over who's the most muted. But then this is Padstow, not New York, and comfort and geniality preside over designer swagger and pitch-black bathrooms in this town. We explore said town, drink local ales, play spot-the-Stein-property and indulge in a little afternoon snacking at Stein's Fish & Chips – a battered scallop is to die for, the chips the epitome of chippy-chip perfection, I have them smothered in curry sauce for sake of nostalgia.
Lungs full of fresh air, noses full of seaside scent, the time has come. Our table overlooks the dining room from a back corner, it's a light, airy space – lacking pretension, clockwork service staff with smiles in place of frowns, clientele brimming with anticipation. Where to start? The menu is comprehensive, and we could devour it all. Keen to taste the fish at its freshest, we dive into local oysters, completing the raw theme with a stupendous Sashimi selection; scallop, salmon, yellow fin tuna and sea bass – it's every bit as simple, fresh and taste-bud-exploding as you could imagine. For mains, we take in the classic whole dover sole – char-grilled with sea salt and lime – and an Indonesian seafood curry, squid and prawns complementing meaty chunks of monkfish, its mellow coconut sauce never overpowering. A selection of ice creams and sorbets and a fine dessert wine complete proceedings, but it's our third starter (I know, we couldn't help ourselves) that holds court as tonight's supreme champion.
Mussels, whelk, brown crab claws, velvet crab, langoustine, winkles, scallop, oysters, clams and razor clam – all cooked with parsley, chilli, olive oil, garlic and lemon juice. Perfection in simplicity. "We've never thought of our restaurants as temples of gastronomy" say the Steins – indeed, snail porridge and rehydrated frog's lungs may be a far cry from what happens here in Padstow but sometimes being fashionable, being modern, being brave, bold and daring just doesn't make sense. Seafood, straight up, as it is – sometimes nothing else matters. Stein captures moments in his food, genuine and natural moments. Real life. You can take your 'temples of gastronomy' – here our expectations are met and exceeded in a few small mouthfuls. This faultless dish recalls a memorable lunch at Barcelona's famous Cal Pep, an occasion where the simplest tuna tartare delivers tears of joy. This is one shiny helium balloon that came home safely.
***