The location of Ace Hotel's first European outpost is telling; the American chain didn't end up in Shoreditch by a glitch in the skateboard sat-nav, but planted its flag deliberately in an area which best reflects the company's roots in the hipster world HQ of Portland, Oregon. In East London they have settled in an area with a kindred spirit of alternative individualism, creativity and cool.
Ace loves a project, and their previous hotels in places like New York, Washington and L.A. have all been to an extent a cross between restoration and rebirth, taking over historically important or iconic buildings which have fallen on hard times and giving them a new lease of life, often exaggerating the retro factor as a selling point. The property Ace chose in Shoreditch is something of a departure – a 10-year-old Crowne Plaza with little to inspire architecturally and no heritage to play up. What it offered Ace is a prime location, plenty of space, and a blank canvas on which to paint…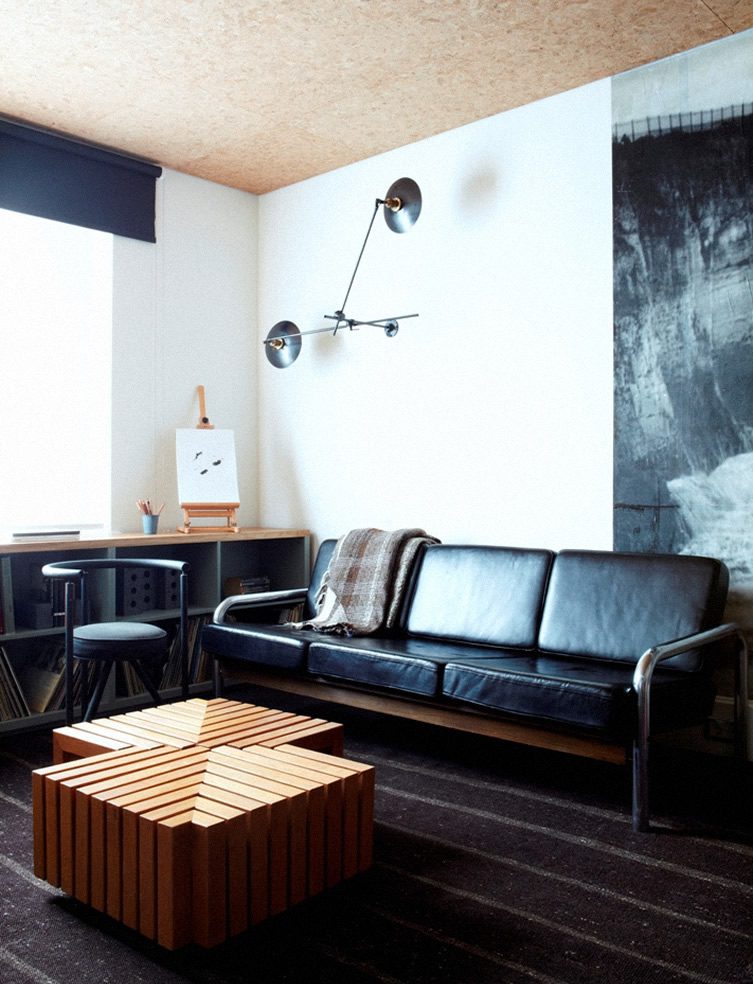 Wielding the brushes at Ace Hotel London is Barber and Osgerby-founded Universal Design Studio. The company has gone to town inside and out as evidenced by our work-in-progress shot of the façade transformation. The mask of surgical scaffolding is due to be peeled back this month when the hotel has its soft opening, and given Ace's hipster credentials we're expecting the frontage to be the hotel equivalent of a hot indie actress in glasses, but time will tell.
It's sure to have walk-by appeal, but what about the guest experience? Inside the accommodation cool factor increases with the size of your budget, with the larger rooms boasting radios and turntables from Revo and Rega, with a selection of vinyl supplied and a curated in-house radio station. It's a very musical place this – for the serious artist who's grown out of lobbing TVs into swimming pools, rooms come with blank score paper on which to compose the next critically acclaimed but commercially modest masterpiece. Lots of the furniture is vintage – natch – and there's original artwork at every level.
From the balconies the hotel enjoys great views of iconic London buildings like The Gherkin without the need to get too close to the stench of corporate greed, but guests at a hotel such as Ace will probably be too busy hanging out in the Shoreditch 'hood to notice the rest of the city anyway. We predict this place is going to be massive, in a, you know, whatever kind of way.
***