Since its opening in February this year, Library Street Collective's new Snarkitecture-designed gallery has presented a series of works by American artist Sam Friedman, with one KAWS as the show's curator. Currently hosting the group exhibition Fade to Fade——featuring the imagery of Julia Wachtel, Paul Pfeiffer, and Wendy White, who challenge the passivity of our contemporary self-image at a time when manipulation through social and news media has reached dizzying heights——the new space is putting on shows as inspired as its unique façade.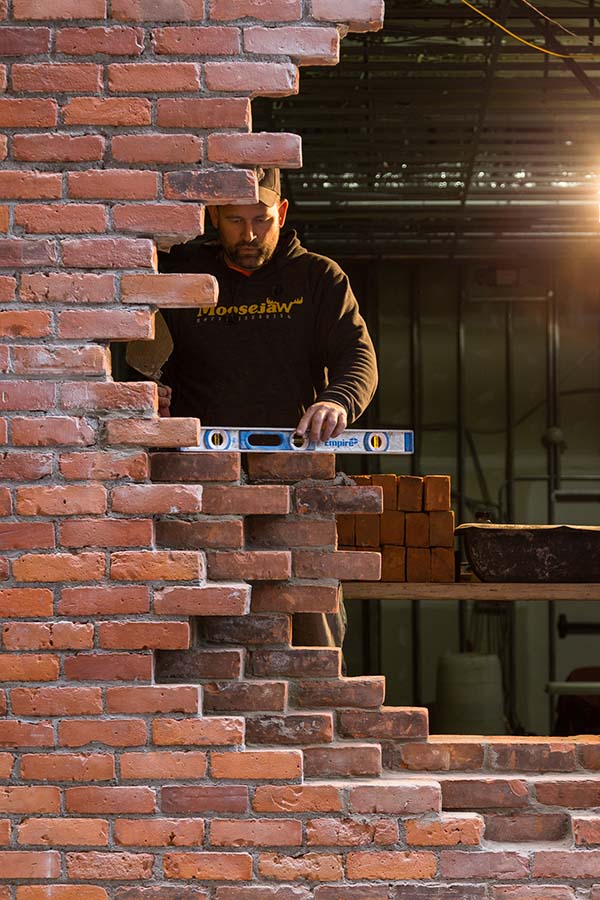 Located on the ground floor of the iconic L.B King and Company Building, a Michigan State Historic Site since 1987, the gallery is situated in The Belt, a culturally redefined alley which is also home to Library Street Collective's sister gallery, Louis Buhl & Co., as well as murals and artistic interventions by artists such as Nina Chanel Abney, Jammie Holmes and Conrad Egyir. Designed by Daniel Arsham and Alex Mustonen's New-York based collaborative design practice Snarkitecture, LSC brings a new cultural space to downtown Detroit, adding a truly Instagrammable moment for passersby.
Snarkitecture's first free-standing, dedicated gallery, that unforgettable façade features a unique 'portal' that adds mystery and allure to the new culture hub. Dating back to the early 20th century, it also marks the world-renowned art and design duo's first time working on a historic building.
Taking inspiration from the original brick, the new façade recedes into the gallery space to flood the interior with natural light, Snarkitecture——along with project lead Breanna Urquhart——having created a flexible environment to accommodate Library Street Collective's varied programming, whilst a display wall at the back of the gallery doubles as a partition, behind which built-in bookshelves, a customised desk, and a sliding ladder allow the space to function as a library and office.
Continuing the transformation of what was once a desolate alley in downtown Detroit, Library Street Collective, along with Snarkitecture and a rotating host of artists and creatives, are another catalyst for the Motor City's continuing rebirth.
@snarkitecture
@librarystreetcollective