From the people behind London's Sketch, the oft shouted about eclectic multi-room madhouse in London, Derrière too is a multi space eclectic mix of fun, food and drink. Located just at the edge of the trendy Marais district in Paris this place captured my heart and for first time, my stomach too (French food doesn't work so well for a vegetarian with an aversion to cream). They boast a wider menu than most French eateries and do know what a vegetable is, as well as a salad.
It is a family apartment restaurant layout, where the cutlery and ping-pong paddles sit side by side and dinner guests can be found eating on a mattress or idling around another homely feature. Since opening in 2008, it has set out to be "a home away from home" – an apartment style meeting and dining place. We all like a good dinner party and to entertain at home, and so do the people behind Derrière. They wanted to be able to entertain friends "at home" every single night, and that they do and do very well. You feel like you're in the home of your hippest and chicest friend who just so happens to have a personal chef and excellent wine collection.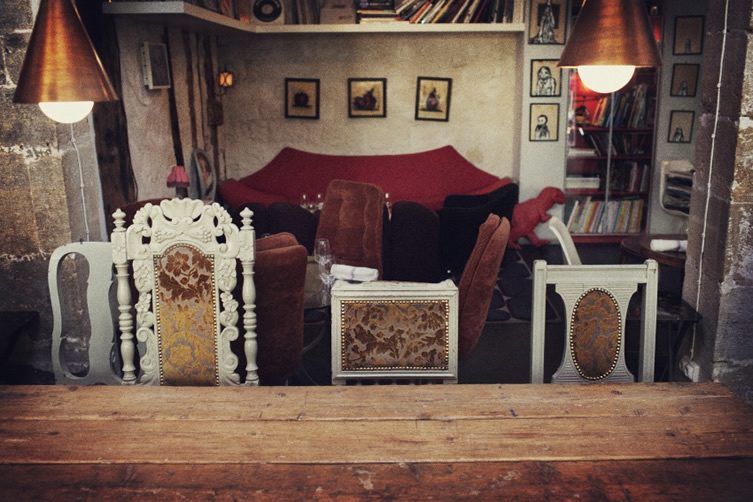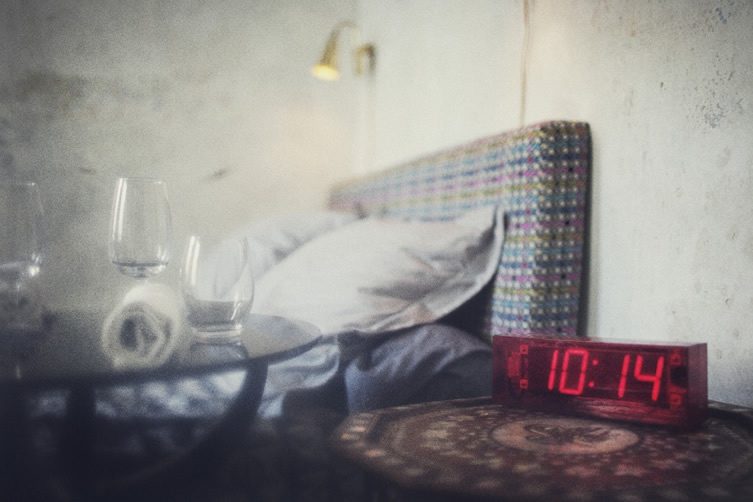 Derrière is aptly named for its location, sitting directly behind their other venues 404 and Andy Wahloo. Didn't all the cool kids hangout out back? The fun bit is you can choose to dine in the lounge, the boudoir, and the living room with a Ping Pong table or even on the terrace! The food is French yet modern however the décor would fall into an opposite category being eccentric and worldly. For a secret fag break head to the smoking room which is only accessed through a mirrored wardrobe – how very whimsical! Inside you are met with fabulous taxidermy, comfy couches and requisite lad-ish Foosball table.
A shout out to a very cool Philippe, server extraordinaire and his champagne selection which naturally tasted better because we were in Paris and just added to experience. The atmosphere in Derrière is special, the décor and food sit right along side with equal measure.
For lack of a better word the place is just plain "cool", and you are not once fazed by the pin pong tournament going on around you.
***