Question. What in the name of fine branding links new bar and restaurant No. 11 Pimlico Road, whisky giants Chivas Bros and the champagne house Perrier-Jouët? Three things: one, the same PR company; two, partnering out of the box; and three, the significance of good design.
First, cards on the table. The same PR company. We've already had a bit of dig at the dark arts of public relations. PRs represent brands. Their job? Know the brand. Know the story. Get it out – in as many places as possible. Get it out – without deviation, hesitation or rep… Wait, repetition? Hell, yes. Repeat – ad infinitum. Brand truths: activate. Place the story. Get the credits. Welcome to the message. Again.
Which is true, but not true of everyone, and certainly not of those representing No. 11 Pimlico Road, Chivas or Perrier-Jouët, who are bloody great, and do a fine job of mixing it up. Truth is, we and everyone else are beholden to PRs for the sourcing of a large chunk of our content. Without them, we'd be scrabbling around in a digital haystack, as would the brands they represent. So, sure, fight the good fight, but remember: it's complicated.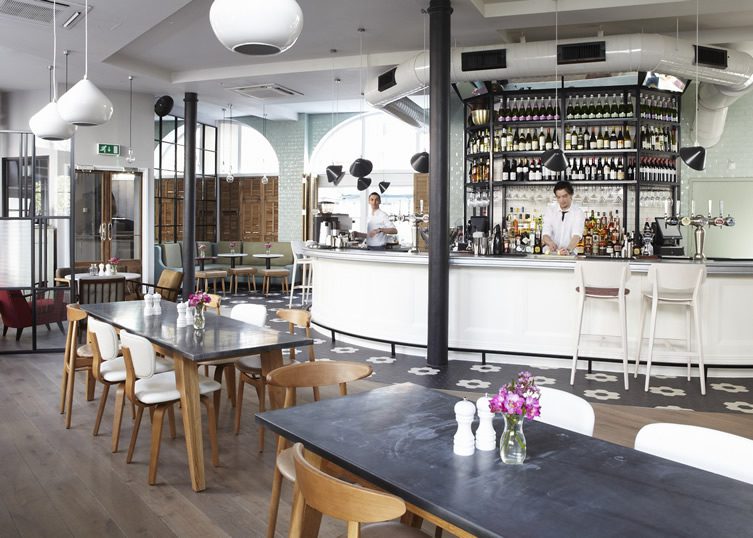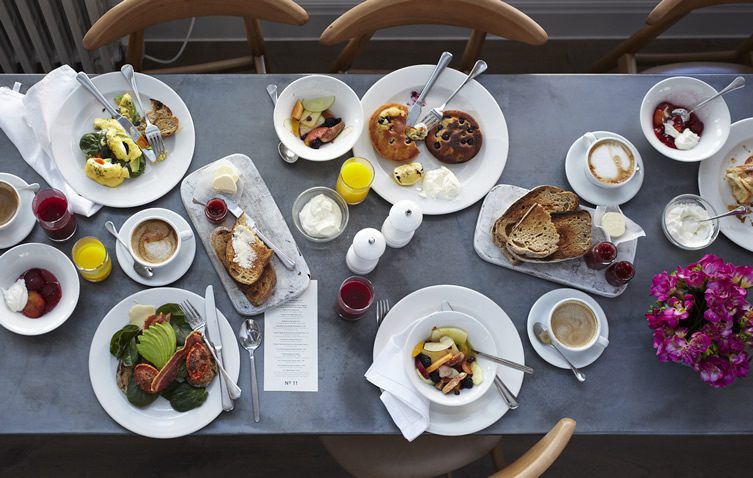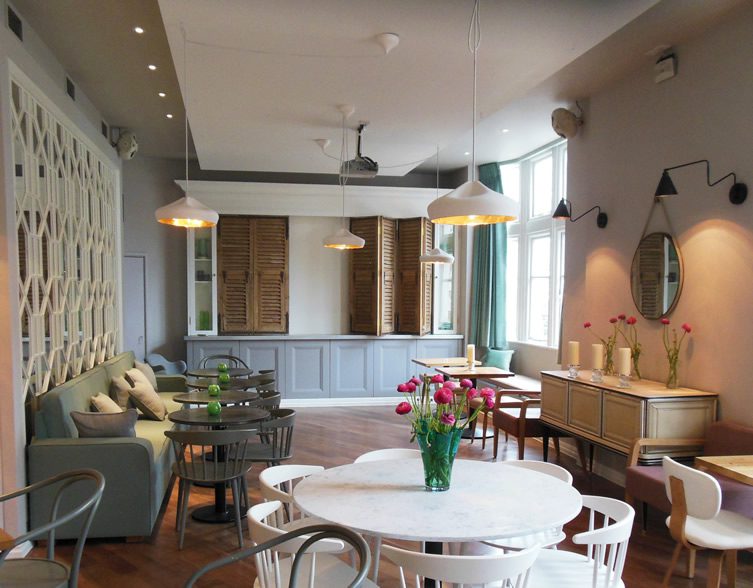 Even so, and in similar vein, there are brands, and then there are brands. Some tell their stories well, some badly, and some tell them so bloody often we can't hear what they're saying. Of the three under today's hammer, No. 11 Pimlico Road is as fresh as it gets. Located round the back of Sloane Square, an anti-gastro bar and restaurant, it's teamed up with Sophie Douglas (Fusion DNA) to create a quirky boho home-from-home look. Food-wise, it's too early to say, though delighted to note that alcohol is served with breakfast. Actually, more than note: I hereby vouch for No. 11 scrambled eggs with Bloody Mary chaser. There, my name's Dave. I'm an alcoholic.
Chivas, of course, is another kettle. One of Pernod Ricard's Scottish grabs, it's a real big boy, an old one too, its heavyweight-louche reputation secured first in the mad old days of Manhattan's first wave of the urbane superrich, the 25 year old a Rockefeller favourite, and then, a lizard's hop to the left, and several decades later, by Sinatra and associated co-rats, for whom the 12 year old was a rider must. This on top of the facts of its genesis, an early nineteenth century luxury grocery store in Aberdeen, started by the brothers Chivas, which in the name of a more refined palate , went on to pioneer the business of blended whisky making, from whence it conquered Scotland, America and now China. Or so goes the story.
I like it. its a muscular tale, full of fate, old money and power, and one I've heard I can't remember how many times. I like it, the way its told, the spaces it takes up, the objects to which its hitched, the sheer unexpectedness of its aide memoires. See, when reminding us of its existence, Chivas puts on a humdinger of a show. They're good fun, a real laugh, self-deprecating, generous and spirited – in a gentlemanly sort of way. And they tend to choose their party friends well: Tim Little Made for Gentlemen collaboration last October; Bremont (loosely, via Charley Boorman) earlier this year; and now Pininfarina, grand Italian architects of car design, of trains, planes, buildings (anything, actually), who have deigned to design a box – The Drop – for Chivas's best, the 18 year old.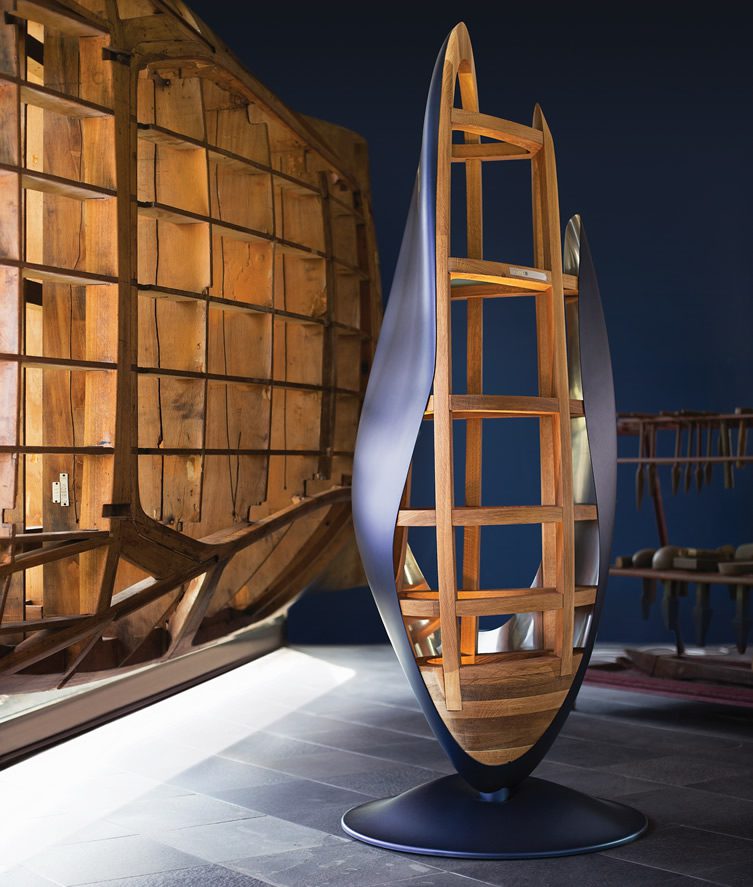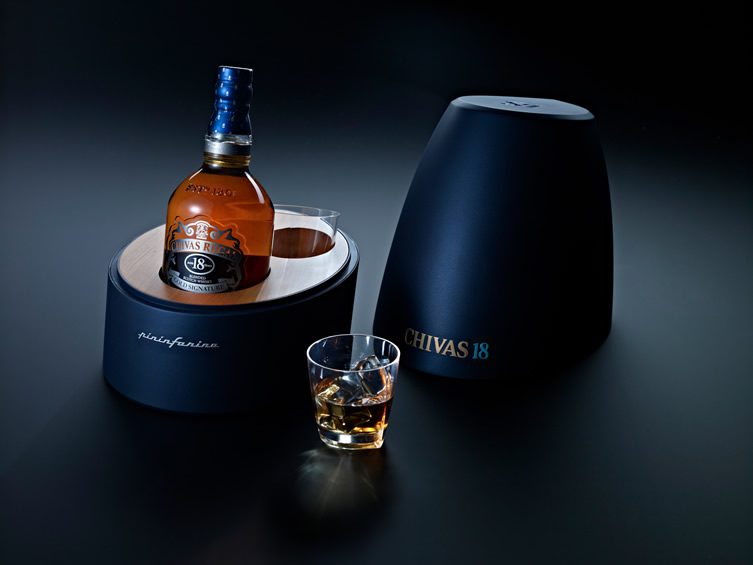 Chivas 18 by Pininfarina. Let's dally here awhile. The Drop's a three part limited release: first, the simple box, then one with both wood inlay and space for a glass, and finally a bastardised mascherone (look it up), called Chivas 18 Mascherone, a madly adapted piece of half-finished pupal-like shelving. I met it in March, at the Whisky Shop, on Piccadilly, after breakfasting at No. 11. Now, you may or may not like it, but there's no denying here the level of design, whatever the degree of air-meeting-liquid guff contained in its marketing materials. Initially, I was sceptical. I felt like we were being bought off by the unquestionably fine legacy of Italian industrial design, the captivating levels of secrecy with which Pininfarina guards its creations, the degree of post-production on the visuals … But having held one in my hands, and loosened up by a ride in a fast car, and by steak and cocktails at Gaucho, I have to confess: the craftsmanship is exquisite. It's like holding a bit of a Ferrari – the best bit.
Which brings us smartly, finally, and two days later, to Perrier-Jouët's successful courting of Danish designer Tord Boontje, he of the Garland, that gold piece of chaos that masquerades as a light shade – all flowers and metal, impossible to put up, but wonderful all the same. If you've ever had one, you'll know what I mean. If you haven't, then time to spend – great muddling fun, and beautifully delicate to boot. Anyway, I digress. Its house in Epernay a slice of art nouveau heaven, the Belle Epoque cuvee bottle a turn-of-the-century (last one) design classic, the 2004 vintage label hand-painted by Makoto Azuma, Perrier-Jouët's no stranger to the business of bending art to brand. To wit: a lifesize Boontje handmade metal tree-cum-champagne flute holder equals just another day at the PJ decorative arts office.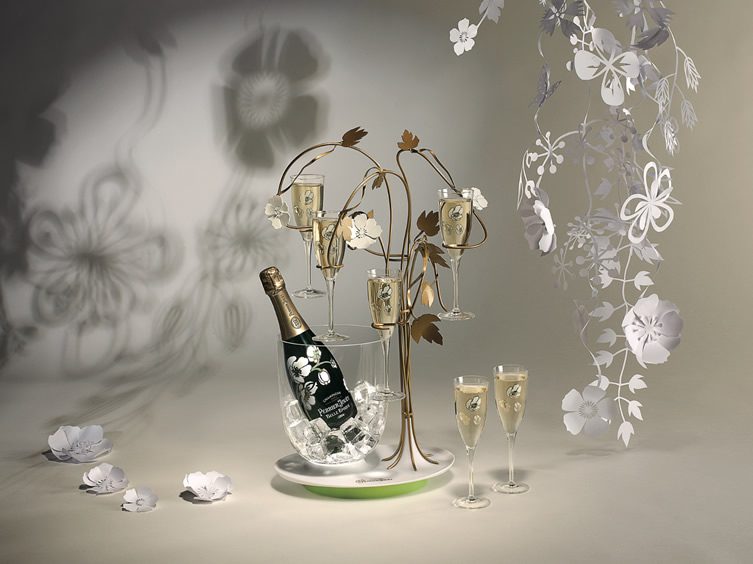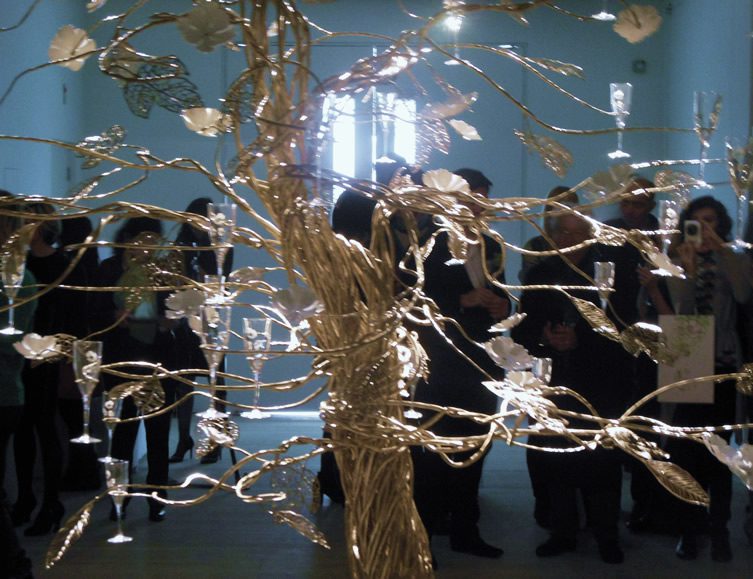 However, commissioning the design's one thing; revealing it – in honour of a spring inspired Belle Epoque (yes, sorry; late, whip me), at the Saatchi Gallery, live and as a form of promenade theatre, with winter on the turn – is quite another. Picture this: a large gallery space, a couple of hundred people, Boontje's The Enchanted Tree centre stage, cornered by plinths, and everything standing about in the dark. Result? Mild mass confusion, patches of grumbling, one or two early baths… Which is a shame, because being confused, and in the dark, and drinking champagne, are good ways to be, while the final denouement – the spring sun, a golden tree, music, flutes ripe for the picking – was very much worth the wait, as, incidentally, were the waiters, a bunch of super-beings plucked from a pants ad.
Anyway, there you go, and if you're still here, then I am shaking your hand powerfully. Three brands, one a start-up, the others complete giants, all believers in the story designed. The end.