The chaps behind the world's biggest character design festival – Pictoplasma – are the hard-to-pin-down duo Lars Denicke and Peter Thaler. Not surprising really, they are busy celebrating the art of animation, illustrator and toy design all over the world. Recently organising hugely popular events in Berlin, New York and a soon to launch brand new exhibition in Madrid, the duo host parties to stimulate both eyes and ears and produce beautifully curated publications; on top of all that, they're now embarking on the ten-year anniversary of the festival in 2014.
Having profiled a handful of this year's Pictoplasma talent in Berlin, including, Will Sweeney, Osian Efnisien, Ted Parker, Billy and Alex and Mr Clement; we had to have a word with the boys about how and why it all began, what was next and how to get over all these celebrations.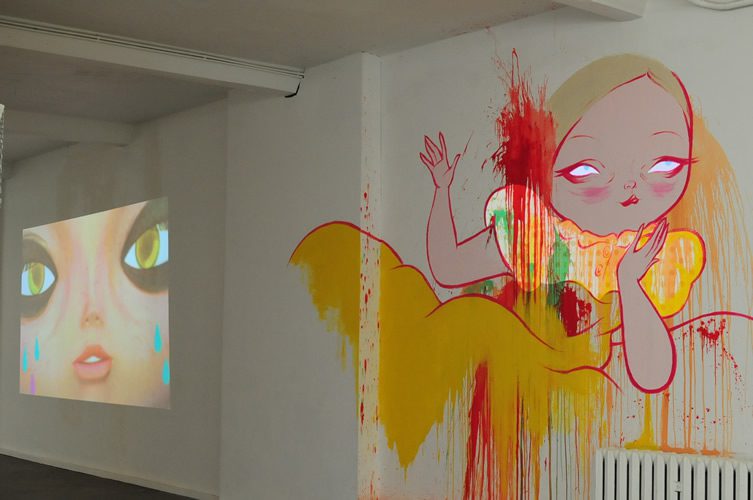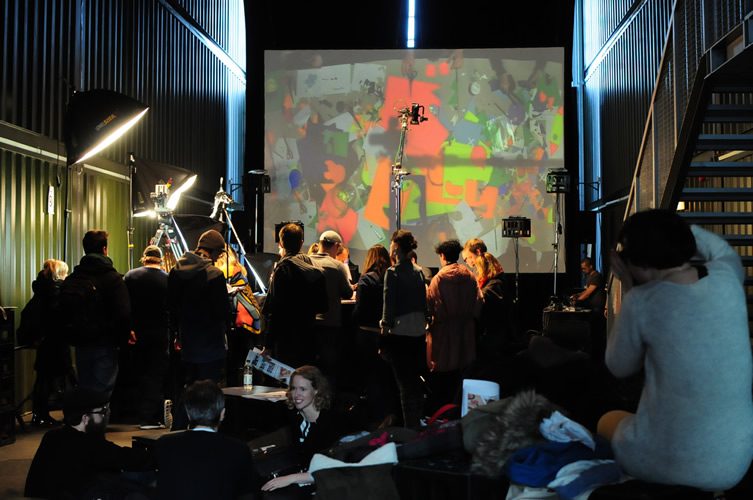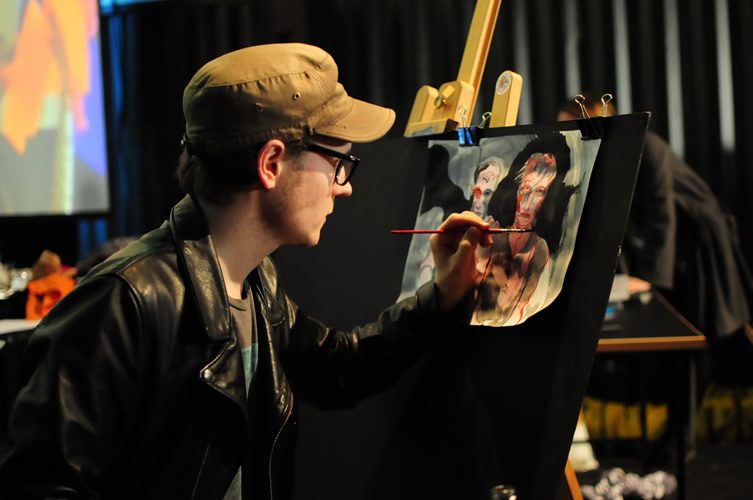 So how did it all start?

Pictoplasma started in 1999 to serve as the first ever platform for an extensive collection and archive of contemporary character design. It was in the air – the breakthrough of the commercial internet functioned as catalyser for a new breed of figurative design. At the time, character icons greeted from every second website. Born of pixels and vectors, these data featherweights were able to spread rapidly around the globe on even the slow-speed modem connections of the day, long before any photo-realistic image could.
The characters were friendly, abstract, flat, and they were bordering on the typographic. Peter started the project as research out of a moment of aesthetic frustration. With a background in animation and after working for the industry for a few years, which at that time lacked any promising artistic style, he found more iconic pleasure in this new digital culture. The technical term 'character design' was hijacked from the animation industry, where it still defines a fixed set of shapes necessary for the unvarying reproduction of a drawn actor. 
Pictoplasma.com started as a work of love, and as a growing web archive, allowing navigation through motif, country of origin, style or name of the designer.
Best-selling publications followed and Lars joined with the idea to use the momentum to create a real life conference and festival with the first edition back in 2004. Lars, having a background in cultural studies, brought ideas and questions to the project that were debated around that time under the label of the 'iconic turn': the thesis that images are not mere mirrors of reality, but create new worlds, while their main function is to give the viewer the impression that the image is looking back the viewer. Characters, in all their reduction and focus on the eyes, seemed to perfectly act out this idea. 

And if you weren't making all this happen, what might you both be doing?
This is very hard to answer as we have been moving along in such a special direction with our Pictoplasma project that it is hard to imagine what else we could do. For Lars the answer is probably pursuing an academic career or going into publishing. I am happy having escaped both as both fields are undergoing so many changes that the actual job in the end might be much less thrilling than running Pictoplasma.
Peter would most likely still be active in the film/animation industry, probably somewhere on the production side of things developing content and trying to secure financing. He is equally happy that Pictoplasma has grown to offer an alternative, unsuspected, fulfilling path to pursue.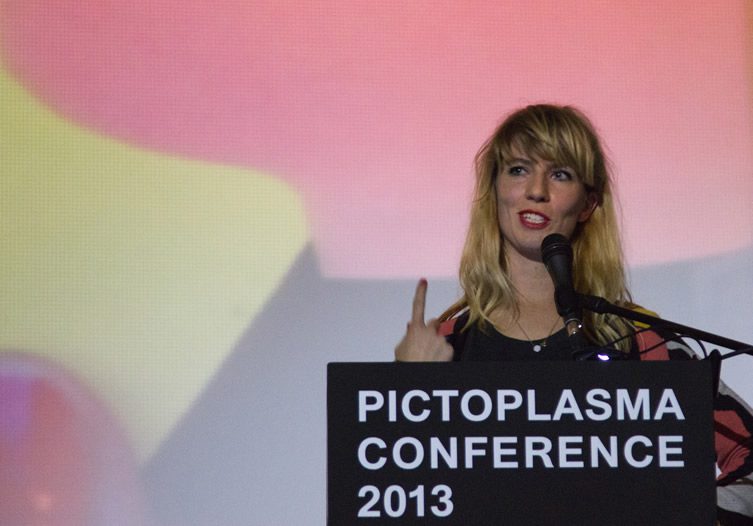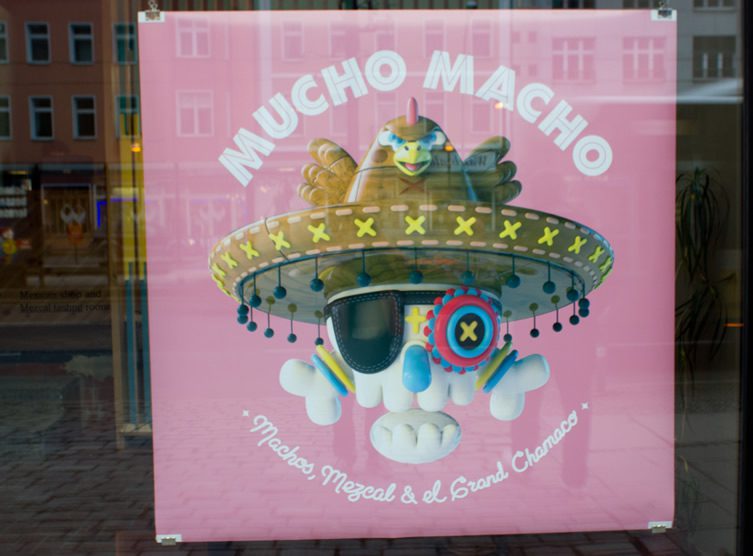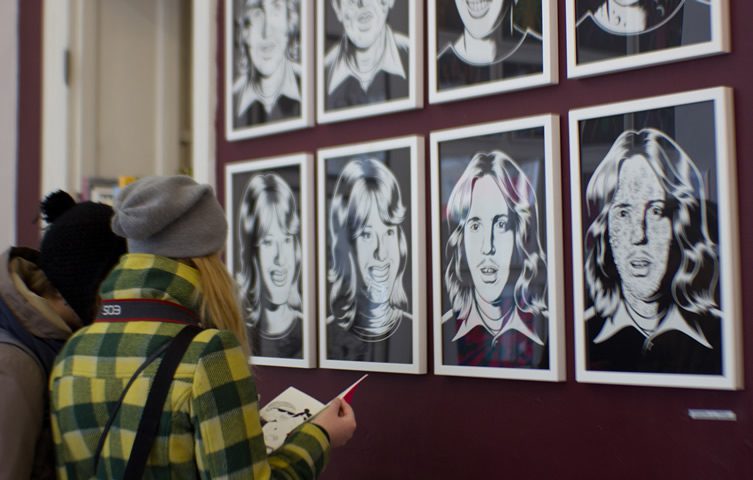 How do you choose who to include in each festival or volume?
The artists and designers we invite to present their work within the festival are chosen for very subjective reasons. It's an ominous balance between great outstanding artistic work, and an echo of an overlaying topic or trend that we are currently interested in. Always trying to find a good melange between the various disciplines and media, and of course, trying to find a good mix between established and upcoming talent.



Do you prefer hosting them in Berlin or New York?
Berlin is definitely the more comprehensive edition, with a much more extended programme of exhibitions and club events. So from that perspective Berlin is our preference. However, going to New York is very rewarding as we are visitors ourselves and it still is a more buzzing atmosphere in the city. We have once done a full version of the festival in 2011 with 20 exhibitions going on from Chelsea to SoHo and on to Brooklyn and we definitely were proud about the impact we made. As a friend based in New York said then, if you have succeeded in New York you can do anything anywhere. We are still working on the latter part though.


And what are your favourite things about each city?
As we run the festival on a smaller scale in New York we are more involved, moderating the conference ourselves with less artists to take care of. As we said, we are guests ourselves in the city, so there is time for the small group to explore and go out together, i.e. in 2008 we went to the last day the full fun park at Coney Island – a great moment. Berlin on the other hand is the moment when it all comes together and we can realise how the scene of character design and art moves on to new dimensions, year after year.


What are your top tips for recovering from the Pictoplasma events then? 
Getting away from the computer and reducing the influx of the character worlds. Going to a museum for classic, modern or abstract art. Eating, sleeping. 



So what's next for Pictoplasma?
We are about to go to Madrid for our next very challenging group exhibition, scheduled to take place at the renowned art institution La Casa Encendida – May 23 to September 08, 2013. The exhibition extends on the topic of this year's Berlin festival, WHITE NOISE, and examines current artistic strategies that make use of the mechanisms of commercial mascots, logos and trademarks to engage in a critique of the markets in which they originated or to create a detached fetishised cult of abstract mascots.
We are working on developing concepts for other group exhibitions on the interplays of characters and mythology, empathy and technology and the triangle of urban space, digital culture and the public domain. Finally, next year is the tenth anniversary of the Pictoplasma Festival in Berlin, so there will be a big bag of surprises to make it a special celebration.
***