We managed to catch up with London-based, globe-trotting graphic artist Will Sweeney during a rather hectic weekend at Pictoplasma, Berlin. Acclaimed for his flamboyant comic book Tales from Greenfuzz and his Birdy Nam Nam music videos, we had to get to know the man behind the retro psychedelic monsters. Through toys, drawings, t-shirts and prints, you name it, his surreal and incredibly detailed work has somewhat missed the UK's graphic art mainstream.
Influenced by rubber masks, monsters and Richard Scarry; Sweeney's arresting, visionary works are right up our street – capturing the aesthetics of '60s sci-fi art, Japanese counterculture and acid-soaked surrealist psychedelia. Here we chat about his label Alakazam, Japanese diners and the art of detail…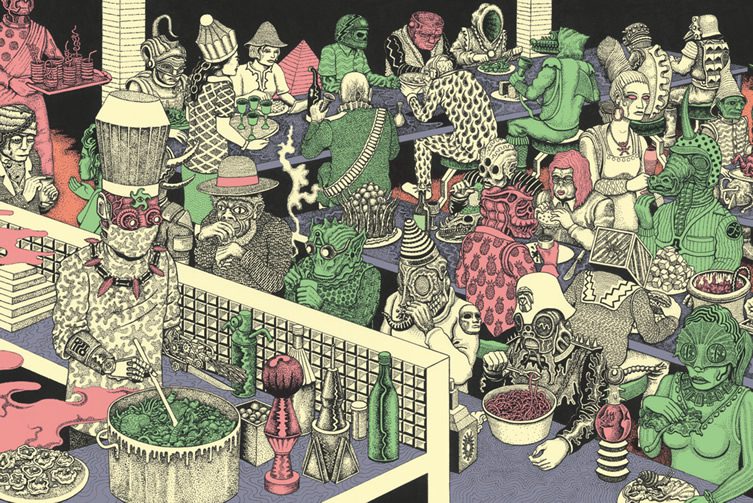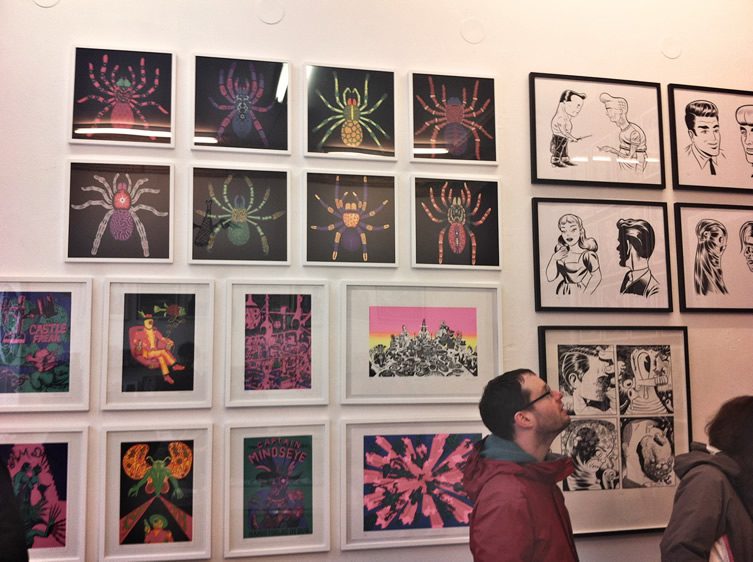 So tell us a bit about your career so far.
I was more well known in the mid 2000s when working for Silas where I was doing more of the editorial stuff. I've worked a lot internationally and have quite a few clients in Japan and the States. I guess I'm more liked over there.
Can you describe your style in three words?
(laughs) Three words!? It's difficult to avoid clichés but psychedelic, detailed and… ummm.
So is this your first time at Pictoplasma?
Yes, I was of course aware of them but character design wasn't really a part of my world. I kind of dabbled in the toy world.
You have your own on-line shop don't you?
Yes, Alakazam. It started out as a limited edition T-shirt label. We were working with a Japanese production company. It was a kind of fashion label but it got a bit tedious, it was obvious that people were only interested in the consumer thing.
We were bombarded with people asking when the new t-shirts were coming out and they weren't really interested in the art or the meaning. It was very much a limited edition culture thing. We still do it and sell prints but want to showcase friends, exhibit more and use it as a platform.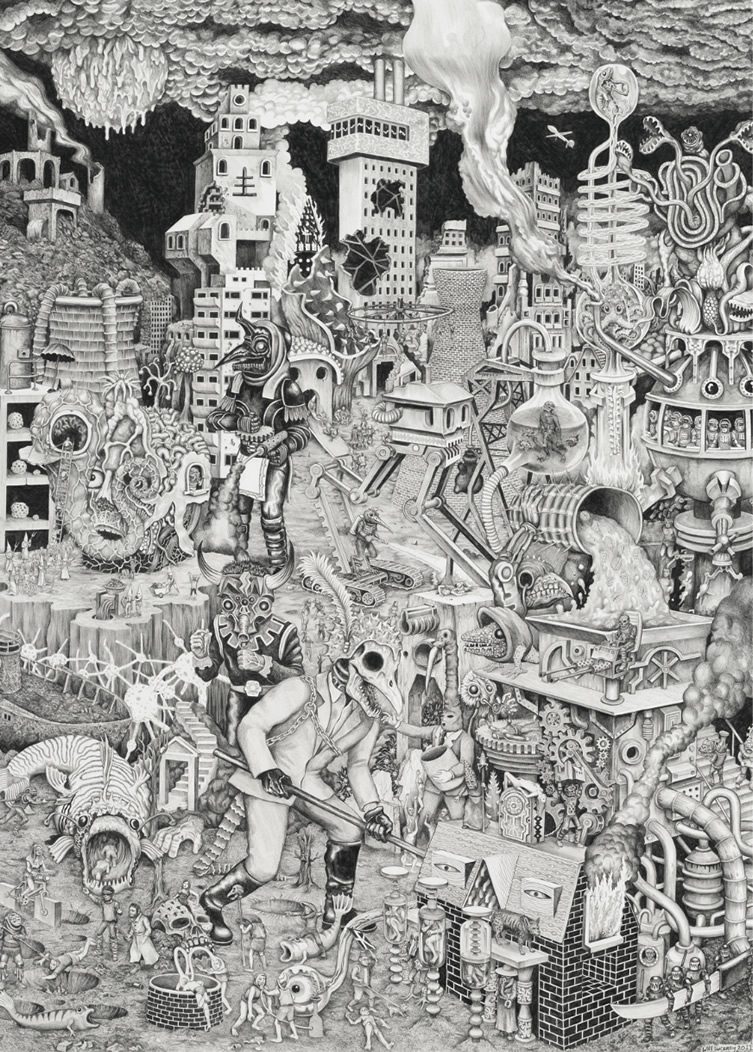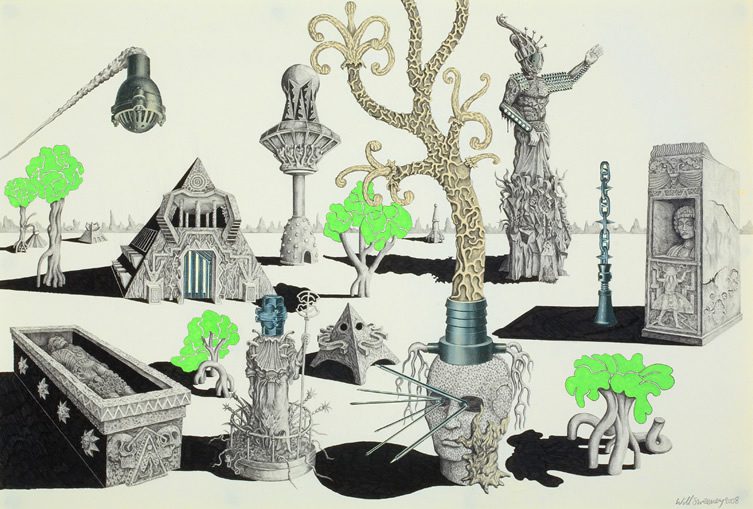 One of your pencil works – Purposemaker is incredibly detailed, how long did it take?
I did two for a show in Eindhoven, they took about a month each. It was a really strange experience as I often work on several pieces at once, but with Purposemaker I had to be really absorbed by it. In a way it was good because it separated me from the computer. I felt like a proper artist standing up drawing against a wall.
Can you tell us about the artwork sleeve you did for Tokyo DJ Moodman?
Well he approached me while I was doing a lot of travelling and didn't have a lot of time so had to come up with an idea really quickly. It's a DJ mix CD so I came up with a simple literal metaphor of a kitchen scene.
The inspiration came from being in a Japanese diner, which reminded me of Blade Runner. These diners were really hectic with open kitchens where everyone piled in for their yakisoba, drinking, smoking – it was really bizarre. The main inspiration I suppose was the Star Wars canteen scene. With all the rubber monsters and Dr Who-esque characters.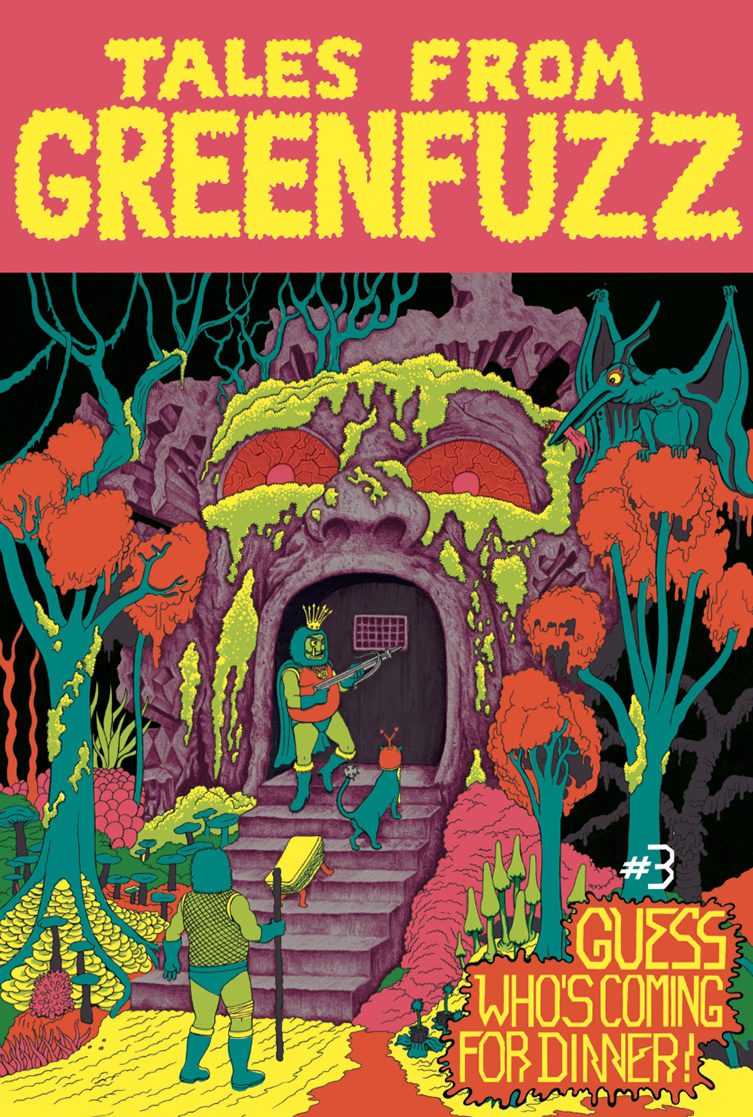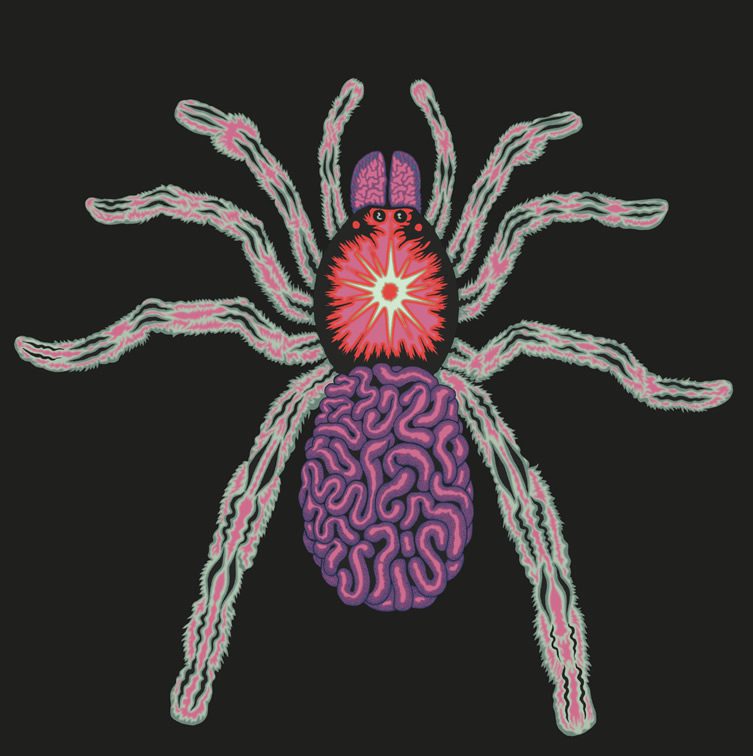 Is this where you get inspiration from?
I've always been interested in masks, B-Movie monsters and Dr Who. My mum went to art school to do sculpture and specialised in latex and papier-mache when I was a kid. She would be making these masks at home and they would be lying around the house.
So I was growing up with these strange monster heads or rubber owls everywhere. My dad too, he was a print maker and would draw really detailed crowd scenes so it's very obvious once you know where the influences came from. And of course Moebius (Jean Giraud), the French artist, is probably my favourite comic book illustrator.
Do you still produce the Tales from Greenfuzz comic?
I've been working on two issues of Tales from Greenfuzz on-and-off. Comics take up so much time and sap a lot of energy. I write and illustrate them but it is really easy to start them but not so easy to finish them.
What is the comic all about?
It's a story set in a city called Rastapopoulos. It's a city of vegetables, people have vegetables for heads or limbs. Inspired by Richard Scarry and McDonalds Happy Meal toys, that was the first point of reference.
I came up with this character called Helmut the Hot Dog, he was a toy I did for Amos Toys. We needed a story for him to inhabit, that's where it came from. It was a 'meat versus vegetables' kind of story but then became weirder. I brought in any kind of characters I wanted – I like Labradors so put one in there.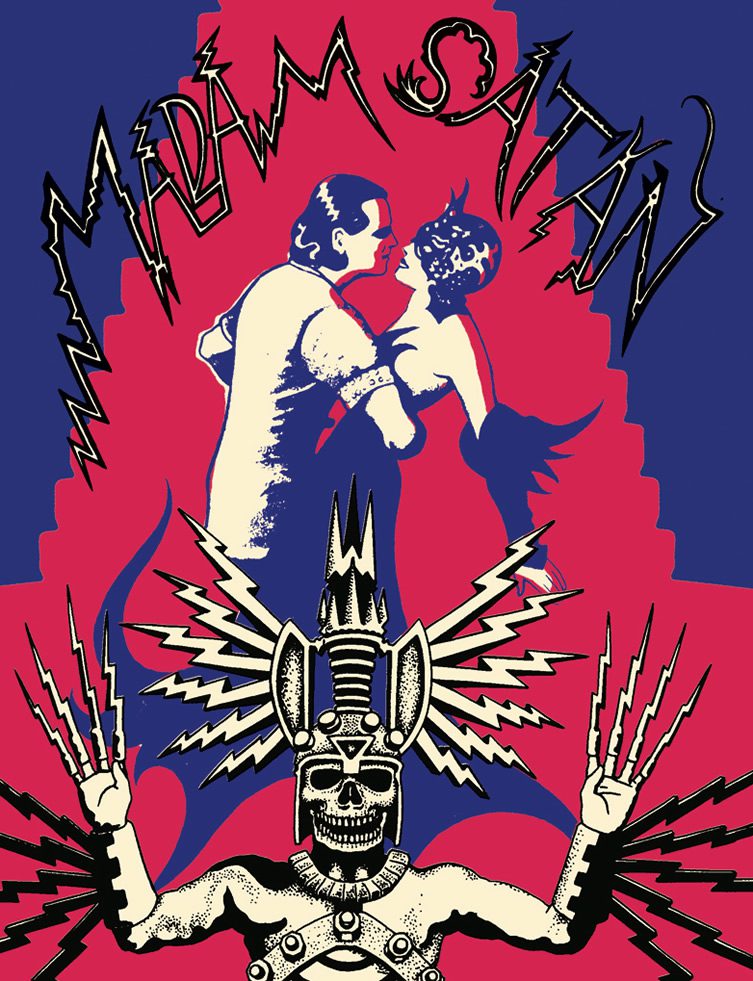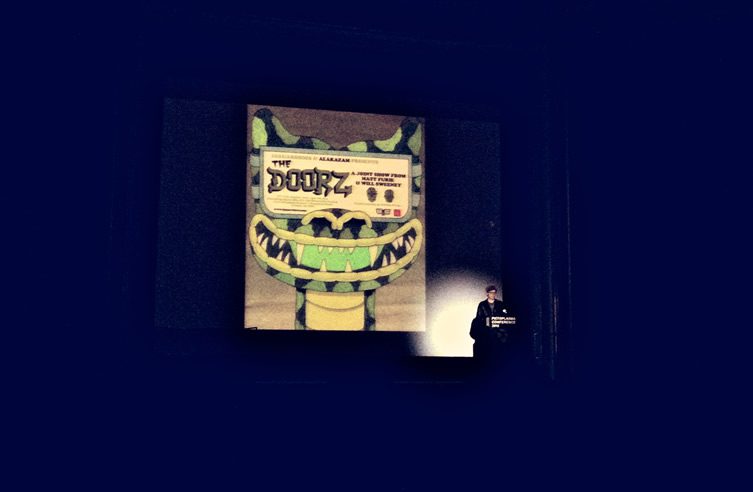 Have you ever dabbled in animation?
Yes. I don't animate myself but I've directed a few music videos, and worked with Birdy Nam Nam. I guess it's the biggest piece of work I'm known for because it went so viral on Youtube. I've also done some stuff for Yo Gaba Gaba, an American kids TV show.
So why spiders for the in:Surgo show at Pictoplasma?
(laughs) I was just going to show some existing work due to time restrictions. Then they said if I didn't have too much work they would put me with another artist. They then said it was Charles Burns, one of my heroes, so I had to do something great for this.
The inspiration behind the spiders came from a list of names I found for peoples pet spiders. These people were really obsessed with their tarantulas. The names were really surreal like Togo Baboon Spark. I'm actually scared of house spiders so it worked as a kind of therapy really. There's something quite psychedelic about tropical spiders so it worked well for the illustrations.
***