We're on the descent into Koh Samui, taking in the mountains, twinkling sea and coconut palms; it's easy to forget the fast pace of our last four days spent in a frantic Bangkok and begin to unwind. We've high expectations for the island – Thailand's third largest – and touching down at Bangkok Airways' privately owned airport, all natural wood, intimate and picturesque (honestly, you've never seen an airport quite as cute as this), we allow ourselves to believe that these expectations may just be met.
The next three nights will be spent at the Silavadee Pool Spa Resort in our very own Tropical Pool Villa, set amidst lush greenery. It perfectly epitomises their 'back to nature' concept. Spacious, the colossal double bed dominates the villa's expansive 140 square metre bedroom – whilst rustic pieces of furniture contrast with modern appliances; a Nespresso machine and Bose iPod dock amongst others. The bathroom is a treat, its terrazzo bathtub looking out onto the private terrace, and the shower? Choose inside, or if you're at one with nature, a personal rain shower under the stars.
The villa's crowning glory however, is its outdoor space: step onto the terrace, into your infinity pool and enjoy a swim in the Samui sunshine. Or moonlight. The built in aqua jet massage bed is just the tick for easing the tension that a taxing day's sunbathing brings and, facing out towards the expansive Gulf of Thailand, it's near impossible to tear oneself away from; we even manage to get ourselves up and out to watch the spectacular sunrise early one morning, before catching a few more zzzs.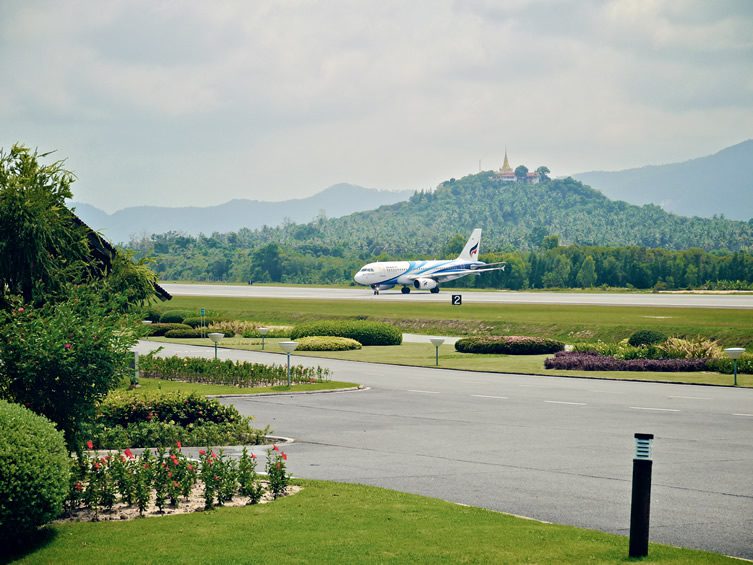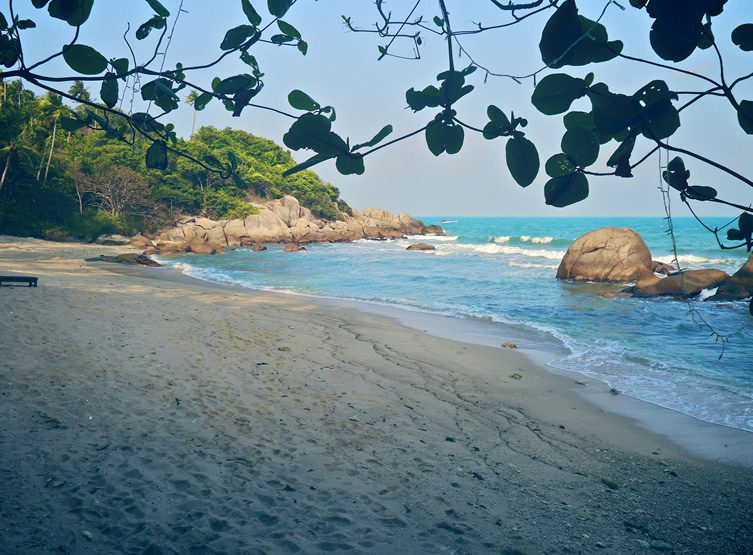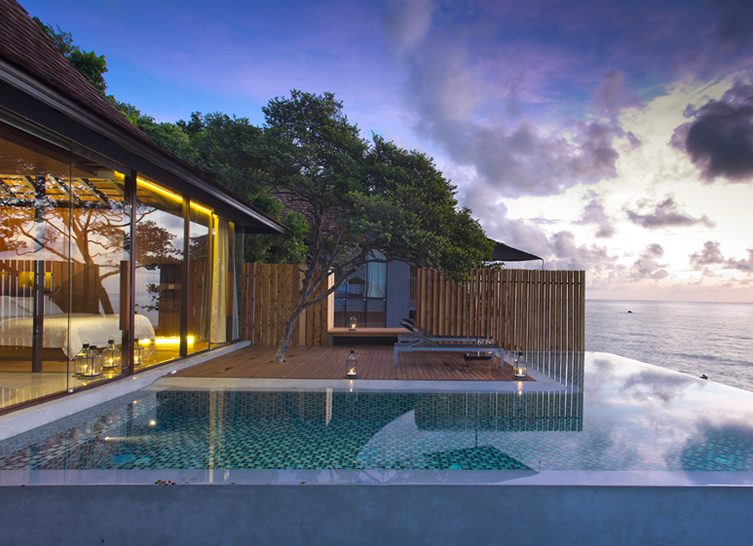 Indeed the Silavadee – Thai for beautiful rock – have nurtured such a congenial environment that it's pretty easy to forget there's a whole island outside waiting to be explored. During our visit, the resort boasted 44 private pool villas and 36 deluxe rooms, however the 25 new Pool Ocean Front villas – including 3 duplex and 18 with a panoramic ocean view – were receiving finishing touches, and are now almost all open. We were lucky enough to have a sneak preview, and future guests really should expect the wow factor if splashing out on these; the addition (in some villas) of a dressing room and wine cellar only served to heighten my giddy awe.
It's not just the natural beauty of this place that makes it special – and by natural, you should be forewarned that it's built into quite a hill – but the staff, who embody the spirit of the resort and will endeavour to assist with any request with a genuine smile. From needing a buggy to take you to the resort's private beach after breakfast at The Height restaurant, over to the Wellness Spa to indulge in an authentic treatment, or back to your villa after a few cocktails at the Wine & Cigar Lounge, to driving you into nearby Lamai or Chaweng Beach – everything is carried out with sincerity and enthusiasm.
All in all, we probably holed ourselves away at the Silavadee Pool Spa for 60 of our 72 hours at the resort, and although the majority of those were spent passing time in our private pool or sunbathing on our terrace, we enjoyed breakfast in the comfort of The Height's air conditioned dining room whilst dinner – an array of International cuisine, fresh seafood and traditional Thai – was taken on the open air terrace overlooking the Gulf. And boy was it good, indeed some of the very best we enjoyed in Thailand. Despite good intentions of working it all off by kayaking from the 'secret' Laem Nan Beach beach, we only actually made it down once… for more food.
Before we packed up and continued our journey, there was one more element to experience: the serenity of the Silavadee Wellness Spa. Comprising 5 treatment villas, and in keeping with the 'natural' theme, you have the option of enjoying the lush surroundings during your treatment, or if you prefer to 'escape', a more private setting. On arrival, a brief consultation takes place to discuss pressure preferences and which oils should be used, before you're led into your haven of calm. We chose the two hour Sila Wellness package which through the use of deep tissue, sports massage, stretching and hot stones massage left us feeling as though we never wanted to leave this Thai hideaway that we'd started fondly referring to as 'home'.
***