After just under a week in Southeast Asia, we'd traversed the insanity of Bangkok and indulged in a big-city comedown at Koh Samui hideaway Silavadee – two very different sides to Thailand's complex coin. Keen to lose ourselves in sufficiently more of the country's offerings, we stay on Koh Samui but move to a resort that tops its tropical getaway sandwich with a liberal helping of hedonism – a well-balanced taste sensation, bacon and brie if you will.
You'll no doubt be familiar with W Hotels' particular brand of epicurean style, and their W Retreat Koh Samui doesn't let the side down. Private pool villas and breathtaking beach views coexist with laid back beats, cutting-edge styling and aloof swagger. This is hipster city hangout on a blisteringly hot beach – traditional Thai sensibilities are washed away in favour of street art (courtesy of the elusive Alec Monopoly) and wallet-busting cocktails, its setting's staggering natural beauty at times the only reminder that you're not in London or New York.
And what staggering natural beauty. The lobby is one of the most memorably sublime you will ever see. In fact, scratch that, it is the most memorably sublime you will ever see. Walk through the interactive projection-mapping corridor of the hotel's entrance and your senses are overloaded; the expansive infinity pool dotted with circular seating booths, the DJ spinning records from a floating mirrorball foo dog booth, the sea, the mountains in the distance. It's a lot to take in, and I still miss seeing it, even now.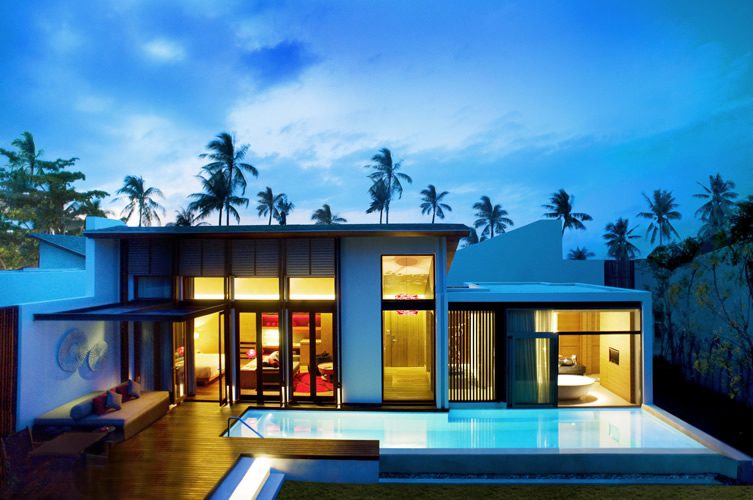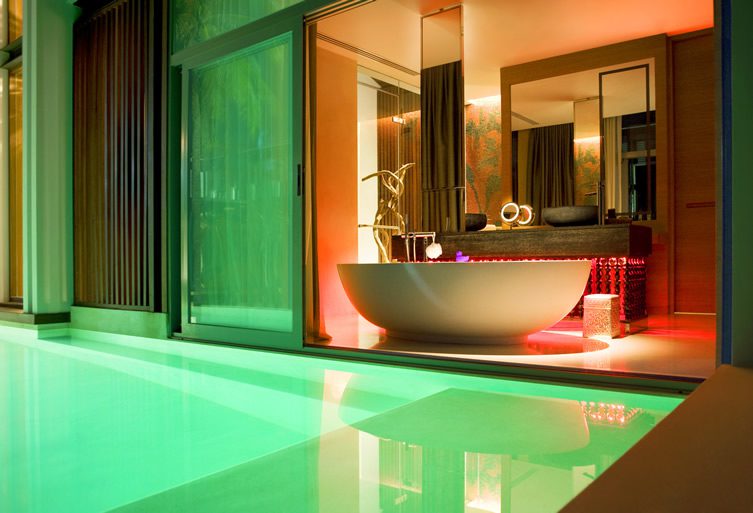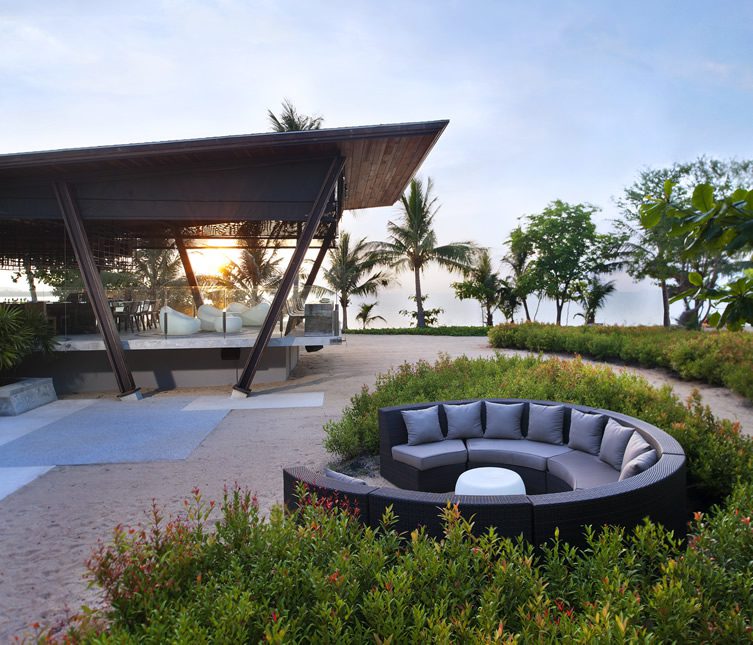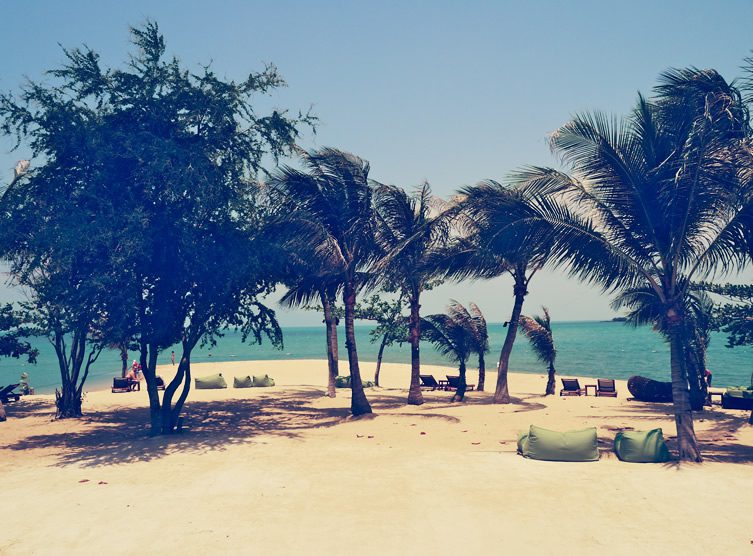 There's everything you'd expect from a W Hotel, the swagger continues right to the beachfront; cocktails and tapas to be had at the SIP bar, bare feet in the sand, international-class food and drink in hand. The beach is immense, the resort sitting on the tip of a peninsula. The rooms astound; outdoor/indoor shower, deep free-standing bathtub, floor to ceiling windows looking out across your private pool, garden, terrace and day bed – there's a TV so big it could act as a ping pong table laid down. Most people live in spaces this size, let alone bed down for a few nights in.
Nearby Fisherman's Village is a welcome reminder that Thailand can do without the sleaze from time to time, it's an affable little area that feels distinctly Mediterranean – there's good food, and the sort of relaxed hippyish atmosphere that early backpackers would have revelled in up and down the country before the days of mass tourism. It's also one of Koh Samui's many starting points for hedonistic journeys to Koh Phangan – home of the deservedly infamous Full Moon Party. There's no moon tonight, but that doesn't stop the island's party promoters from having a good time – we head to Blackmoon Culture where frenetic psychedelic techno pounds through Ban Tai beach until the sun rises and beyond. Returning a little dishevelled at 6.30am is not frowned upon here, we're simply put into a golf buggy and driven to the door of our villa. Now that's service.
A few hours sleep, and there's really very few places that facilitate recovery better. A 90 minute, full-body massage at the AWAY® Spa certainly helps rehabilitate those dehydrated bones. Rejuvenate, luxuriate and start all over again – nothing like a beachside piña colada to wash away last night's sins.
And that's this resort in a decadent nutshell; for those who want their tropical island paradise with a side-order of naughty, who crave the utopian but can't let go of the cosmopolitan. W Retreat Koh Samui is your idyllic paradise all right, but it's giving you a knowing wink on the sly.
***