Ah the art of foraging: pick some berries, pick some nuts… I've always been a fan of free stuff. Most of us have at some point, picked the odd something that was deemed safe by someone in the know (usually mum). From blackberries on hedgerows to chanterelles in the woods, some easily identified, others not so. As the seasons change, so does foraging; with the exception of harsh winters there are incredible edible wild foods right on our doorsteps. What joy then, when an invite to meet The Foragers dropped into our busy inbox.
Now I know foraging and the wild stuff is painfully on-trend, but why not? There is so much to gain from locality, responsibility and the adventure of the search. I, for one, am a tad sick of eating vegetables that have clocked up more air miles than me.
The two main guns behind The Foragers are Gerald Waldeck and George Fredenham. Operating from one of St. Albans' newest pubs – The Verulam Arms – their sights are now firmly set on London and beyond. Gerald (the forager/baker) and George (the foodie/business-type) have recently secured Wild Food pop-ups at London Fields Brewery and The Dead Dolls Club, with the aim to fully embrace the mobile catering business…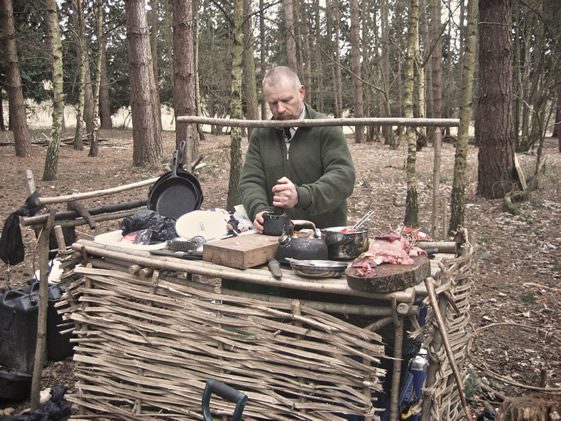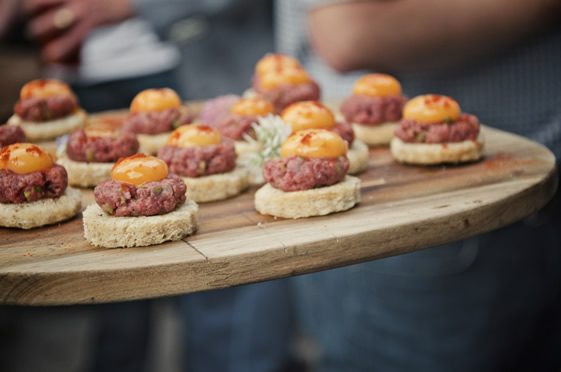 "Both the street food and the à la carte menus are completely based on what we find. Everything is seasonal or preserved or cured", explains George as I tuck into some raw wild trout with punchy horseradish. Having a look through their sample menus, Autumn is an incredible time for game. Imagine pickled hogweed with pigeon scotch eggs! My ever growing to-try list is spiralling out of control.
So are there particular foods that we can look forward to? "We have key foods that we look for month by month. In January it's sea buckthorn for bucks fizz. In Spring we get very excited about super foods such as nettles, where we make nettle gnocchi with wild garlic. In June it could be elderflower for champagne, I leave the creative part to my chefs though!"
A huge foraging fan, I'm one of the first to try rose-hip jam or Douglas-fir dressing so I'm keen to know more. George enthusiastically tells me about the various collaborations The Foragers are up to, hosting banquets with Woodland Ways – a collective of bushcraft and survival teams that take eager folk into the woods and teach them how to snare or build fires – for example. The collaborations don't stop in the wild either, their latest sees George teaming up Dead Dolls Club's Adam to create an à la catre menu at their latest location in Dalston, launching early January. Expect rich, warming yet surprising dishes with hawthorn berry ketchup!
 
According to George, the Wild Food pop-ups are just the beginning. They are very keen to collaborate with local brewers to experiment with yarrow, a type of camomile, to make beer. I don't know about you but I'd never even heard of yarrow, so this – as you can imagine – is pretty exciting stuff. On the cards are wild cocktails and a range of wild home made preserves and pickles.
The Dead Dolls Club suppers start early January, and the wonderfully re-fitted Scandi-style Brewhouse (London Fields Brewery) is currently serving – at weekends only – small bites, ranging from charcoal burner soup to duck rillettes. The menu is entirely dependant on what they have foraged or shot that week, so expect the unexpected.
Further Reading:
Food for Free, Richard Maybe ISBN 1850520526
Forager Handbook, Miles Irving ISBN 9780091913632
Wild Food, Roger Phillips ISBN 0330280694
The Wild Flower Key, Francis Rose  ISBN 0723224196
Wild Flowers of Britain Roger Phillips ISBN 9780330251839
How To Identify Edible Mushrooms, Patrick Harding, Tony Lyon & Gill Tomblin  ISBN 9780007259618