From the outside, Eccleston Square Hotel looks like any other typical white Georgian townhouse you'd expect to see in swanky Belgravia. Grand, imposing and all rather British.
Step inside, and you discover that – despite being named as "London's most high-tech hotel" – the swank continues… it still retains the grandeur and opulence that you want from a luxury hotel; and has the design-led touches you'd expect from a member of Design Hotels. Monochrome tiles line the ground floor, plush carpeting hugs the staircase, and Murano glass chandeliers add an intimate touch of light.
You encounter the first hint of gadgetry in the elevators – where six integrated iPads show news channels from a variety of countries – well, six to be precise – great if you've just landed from a long flight, but it's the guest rooms; inspired and influenced by the cabin style of a super-yacht (that means small, really small, yet lavish, really lavish), where the latest technologies are abundant.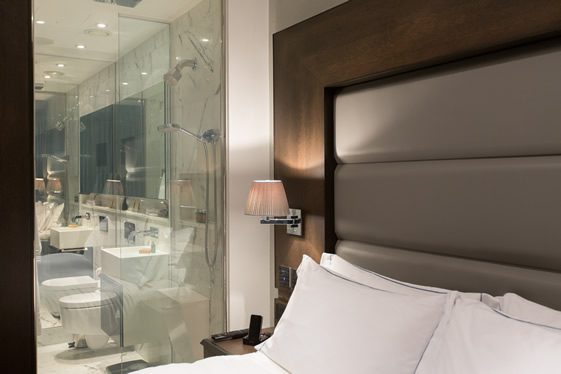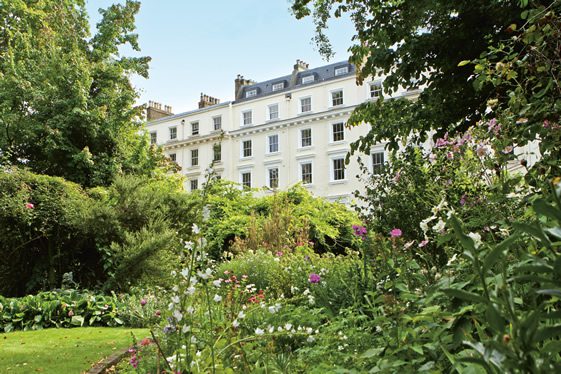 Under-floor heating, in-room controllers – which allow you to open and close the curtains, change the lighting, adjust the temperature and do not disturb sign, all by the touch of a button from your bed – and the aforementioned bed itself, oh my: designed by Swedish brand Hästens (the company behind the 'world's most expensive bed'), it's electronically adjustable, with a whole range of massage and incline/recline settings. Perfect really for watching the 46" HD 3D NeoPlasma TV which takes up practically all of the room's wall space, or for simply soaking up the charm of the room. There's an iPad, handy for making requests to reception, or surfing the internet – and the iPod/iPhone dock is wired to the television providing good, all-round surround sound.
The bathrooms feature smart glass walls that turn opaque for extra privacy, a built-in small screen TV gracing the mirror, heated towel stands, and a glorious rain shower with additional hand-held shower and neck-massager. You could spend serious time getting ready in here. Marble throughout, the bathrooms too have under-floor heating, and – although very compact, everything is here – there's surprisingly ample space to store toiletries. One word of advice, the bathrobes are the fluffiest and most sumptuous robes I've ever encountered – and bloody hard to part with.
Although we didn't sample the delights of the restaurant – Bistrot on the Square – with its muted white, black and greys, romantic fireplace and menu (created alongside Malmaison executive chef Keith Shearer). Located overlooking the tranquil square and entrance to the private garden, if it does its thing as well as the rest of Eccleston Square Hotel does, I can't see how it would fail to impress…