Faced with the prospect of watching Danny Boyle's opening ceremony spectacular on the box – our invite must have got lost in the post – when we were invited to a party just a hop, skip and jump away from the Olympic Park, we quite literally jumped at the offer. And disappointed we were not, The Fringe 2012 is a pop-up members club, in spitting distance of the Olympic Stadium, and boasts bars, private suites and a Penthouse within its staggering 4-storey Victorian warehouse. There was surely only one better place to be in London?
Holding up to 2,500 guests over 40,000 square feet, this is the venue of choice for those wanting to soak up the atmosphere of the Olympic action – just 100m away – yet do so in a design-led space with top quality food, drink and entertainment. Baccarat Chandeliers adorn the ceiling of the Penthouse along with Vitra pieces and Create GB's Charlotte Cory, showcases her Victoria limited edition prints within the suites.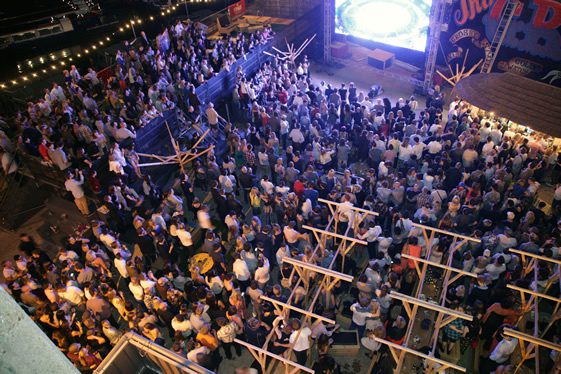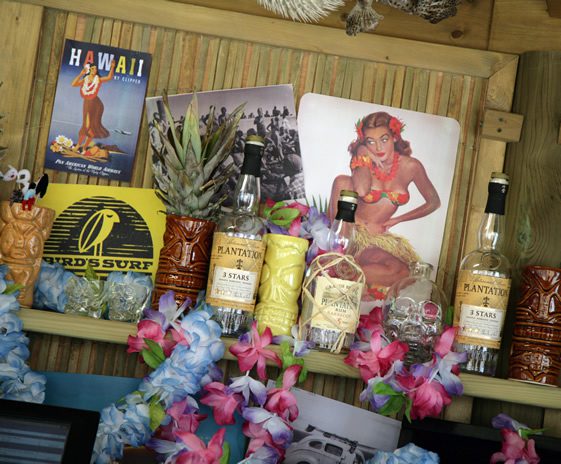 Overlooking the river at Swan Wharf, The Fringe have created what feels like an authentic East-End hangout meets modern-day London; the former Victorian stable certainly adding to the vibe. Water taxis are even available throughout the day for those keen to avoid the hoards, and arrive in style. Of course, there's a commercial aspect to it, but isn't that sadly a theme running throughout the games? Suites can be hired for £15,000 per day, the Penthouse £50,000. Maybe you and I won't be lording it up in there, but it'd be perfect for suits wanting to splash their cash.
The Fringe 2012 will be open daily from 9:00am until 29th September, and taking revellers from day-to-night will be live DJs including Dom Chung, Norman Jay and Jazzie B & the SoulIISoul Sound System. Oh, and bartenders from Sweet&Chilli are on hand to make sure you're never too far away from your next cocktail, which is the most important thing, right?