I'm sure you all know the feeling of lethargy — usually setting it at the most inconvenient time — that can only be conquered by the timely intake of a darned good cup of coffee. Well now there's an expression that perfectly sums up your urgent need for a caffeine resuscitation: CODE BLACK!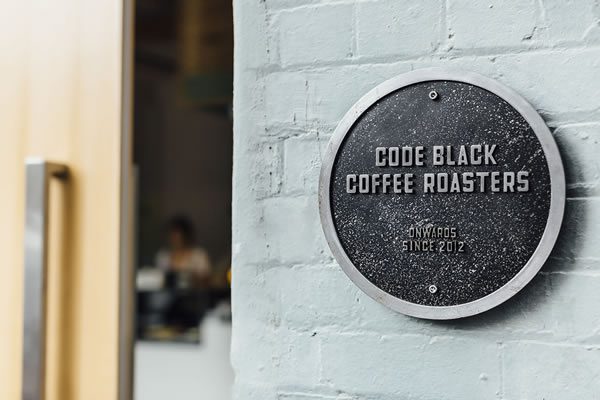 That plaintive cry for a particularly perky shot in the arm is catching on all over Melbourne as Joseph Haddad's Code Black Coffee enterprise opens its latest location, on Howard Street in North Melbourne.
It's not just the coffee that's got our attention; the impressive interior by Zwei (interiors & architecture) is worth shouting about too. The building itself isn't bad to begin with — it's a former mechanics workshop with an attractively weathered brick exterior and cavernous internal dimensions — and the stripped-back shell acts as a sturdy platform into which Zwei has inserted a brilliant central structure that encompasses the serving area below, and a lofty seating area above in a wooden-slatted mezzanine. The elevated section is intended to operate as a longer stay work and meeting area during the week, and as extra space when things get busy at the weekends.