When Templar manager, Andrew van Buskirk, said that good things come in small packages he wasn't joking. Part of the Design Hotels label, the Templar is packed with more design features you ever even knew existed. Brainchild of Rhed Design's Del Terrelonge and John Wee Tom, the unsuspecting unusually narrow glass and aluminium building hides a slick experience that works on the subconscious as well as the eye. Subtle in its design, it is upon closer inspection that the extent of the effort that has gone into making every detail stand out can be fully grasped.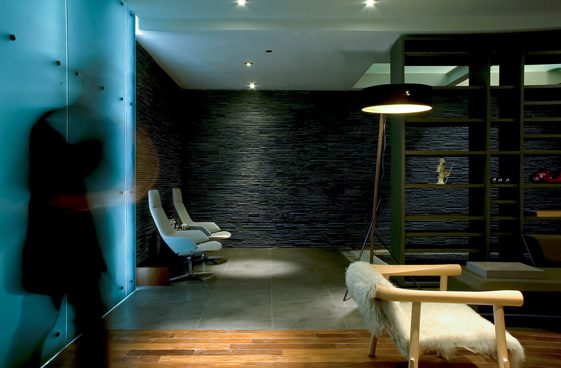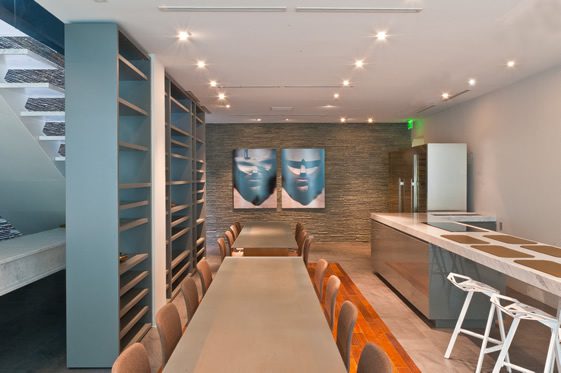 The 27-room hotel is smart and contemporary without being pretentious. The jewel in this custom-made Poliform (by Rhed Design) crown is the Monk Restaurant in the basement. The LED wall panels are made to give the impression that plenty of natural light is shining through the etched glass, which keeps the general mood lifted. Terrain of chefs Roberto Fracchioni and Mark Richardson, the restaurant is modelled on a traditional Japanese-style eatery where guests are encouraged to mingle at a communal table. But for those who prefer to sit alone, the chef's table in the kitchen is open around the clock.
Whether it's cookies and milk you fancy at 3:00am or a fresh squid salad at 7:00am, you've got it. Just pop downstairs in your pyjamas, walk straight round into the open kitchen and ask the duty chef for anything you like (within the realms of the legal of course).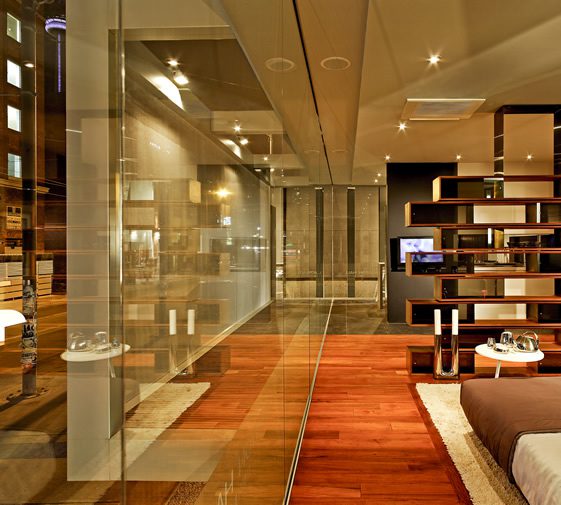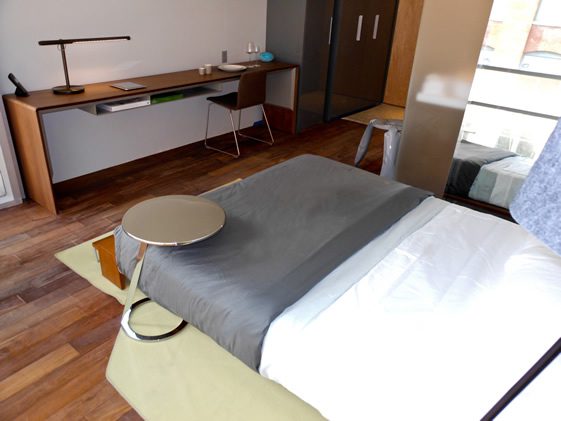 Synonymous to a museum of unlikely design techniques made into a reality, the innovative hotel concept is based on an eye for detail that is borderline obsession, but designers in the know won't be able to help but be enthralled at the prospect when the hotel actually opens this summer.
Expect to find lacquered Poliform walls, floorboards brought over from Uruguay finished off with magnetic cow hide inserts, Ledgerock quarried in Japan, a salt-water pool hanging above the main stairwell, artwork by Damien Hirst, Paulo Lenti carpets, Hay stools, Wegner chairs and more iPad technology than one could ever hope for.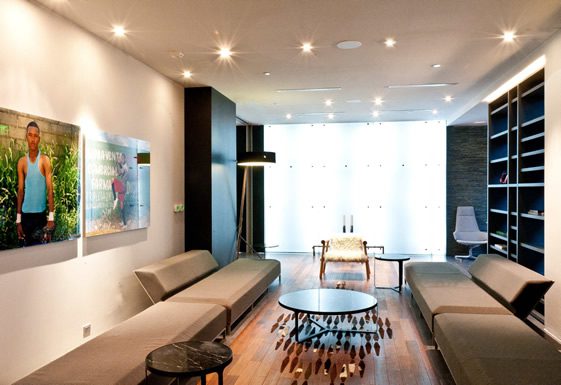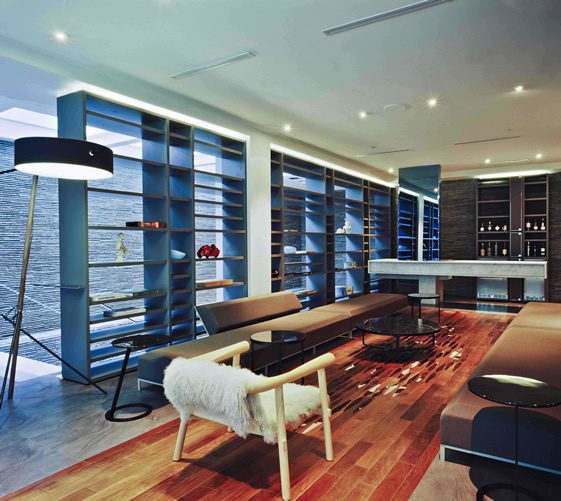 Every inch of space in the slim eight-floor building has been utilised to give guests a smooth experience that is completely adapted to their needs and beyond. Discreet and unusually luxurious, crossing the threshold from Queen Street into the lobby, complete with floating reception desk and opaque glass walls, feels like walking into Toronto's best-kept secret.