Grand hotels, they've been there, done it, and bought the t-shirt. They've seen them all come and go; the glamourpuss 60s pads with their deep shag piles and Barbarella futurism, the high flying 80s giants – with their champagne bars and cocaine-stocked minibars (might have just made that up) – and the boutiques, with their aloof older brothers; the design hotels.
They're the grizzly old guy, propping up the bar – cynical of any new-fandangled trend and deeply rooted in their own ways. They can often resemble a grizzly old bloke too – sure, there's the grand façade, but scratch away, and there's usually signs of faded-glamour; a lot of nooks and crannies that need a good wash.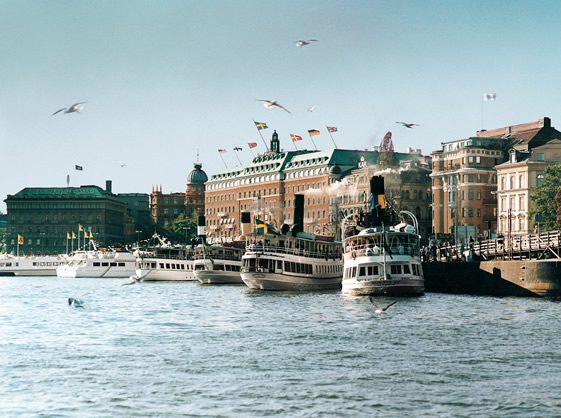 But then there's those that keep up with the trends; the old chap who flicks through his iPhone quicker than his great-grandson, the sharply dressed silver-fox who could probably still pull off skinny hipster jeans, if he cared to do so. They're fresh, modern – but never forget where they came from.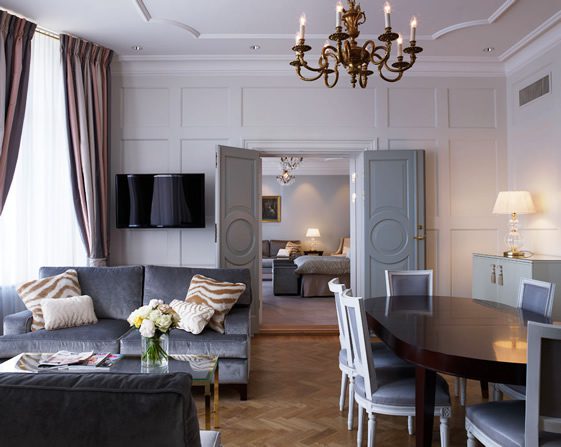 And that's the kind of suave old bugger that Stockholm's Grand Hôtel is. Sure, there's the opulent grandeur that you'd expect from a hotel that's welcomed royalty, dignitaries and celebs like Grace Kelly over its 138 years in the game – but this is by no means a Grand Dame prepared to rest on its laurels. We had the pleasure of staying in one of their newly renovated suites during the recent Stockholm Design Week, and boy, is this a grand-master intent on staying at the very top of its game.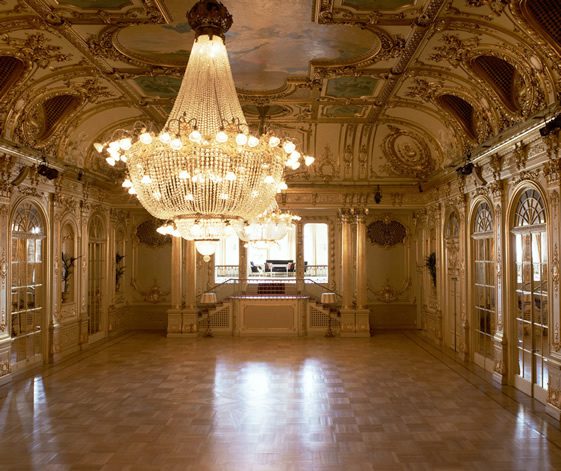 With nods to contemporary styling, but an unflinching desire to stick to what it knows best, the Grand Hôtel gives us understated elegance, modern greys, opulent fabrics – and sophistication in abundance. It gives us, in Mathias Dahlgren, two very unique options of Michelin-starred dining – classic but undeniably modern interiors in each, chicly styled like only Scandinavians can.
It gives us a cutting-edge spa, up-to-the-minute technology and impecable service. But most of all, it delivers it all with effortless ease – as if to say; "what do you expect? I've been doing this since 1874 – and I'm going to carry on doing it this way… long after you impish little design hotels have ran out of Eames chairs and choked on your own pretentiousness".
Like I said, he's a grumpy old fella, and he thinks that nobody knows better. The thing is, it seems nobody does…