When a designer receives a brief for a hair salon's interiors, it usually consists of words like minimal, sexy or chic – it'll probably never read: "make it look like a kid's sweet shop". However – upon responding to a brief that asked to be 'different' from its competitors – that's kinda what Seoul-based agency M4 have gone and done. And, rather strangely, it actually seems to work.
The salon's theme is based around Permy – a cute young girl with a dream to become a hair designer. Permy can be happy, boring, angry or sad. She can, it seems, even grow a moustache. It's unclear as to whether the salon specialise exclusively in perms. Or whether your hair stylist will in fact be a young girl with a dream. What is clear – amidst all the cute story and Japanese-style iconography – is that designers Young-sub Yun and Kwang-hyun Han have created something truly original and something that could put a smile on even the most hardened of old cynic's face.
With its strict two-tone colour palette, cheerful branding and inspired touches (take the upside down rubbish bins lighting installation for example), Permy Mi Jang Won has bypassed the hair salon rulebook by a country mile; and is all the better for it.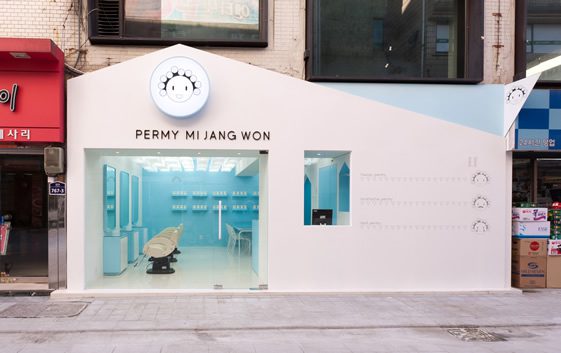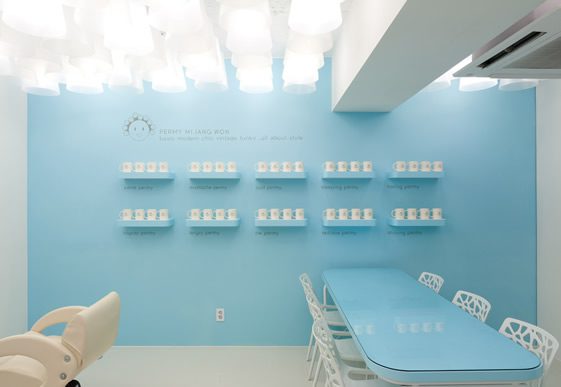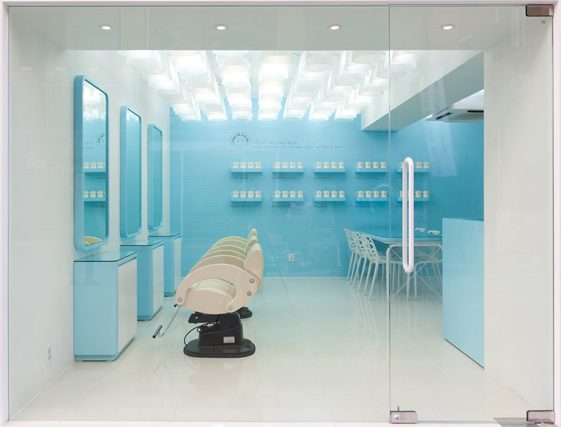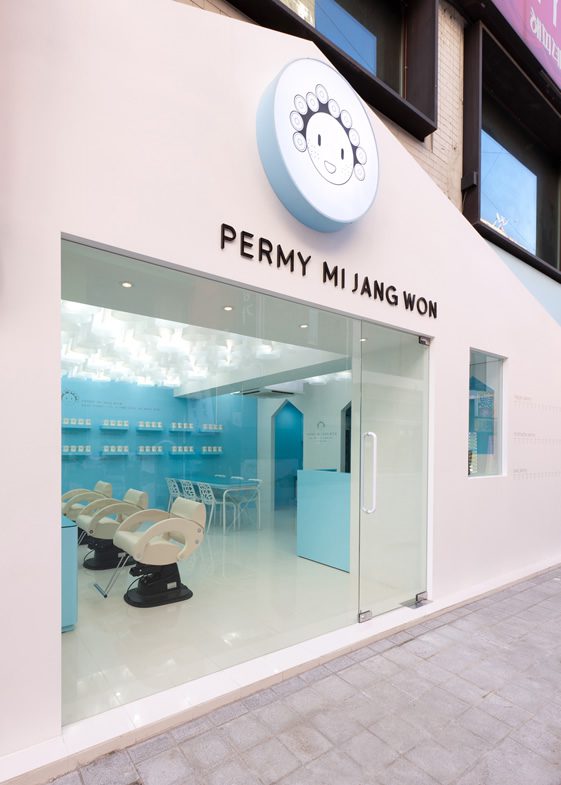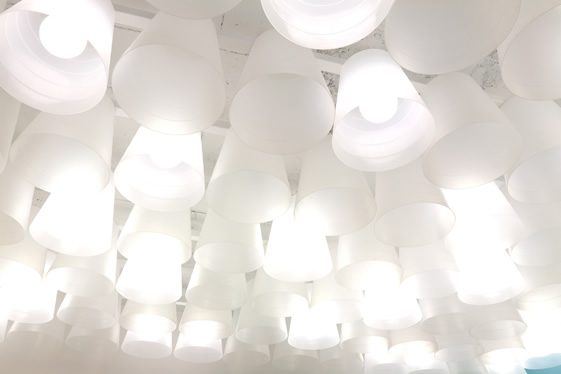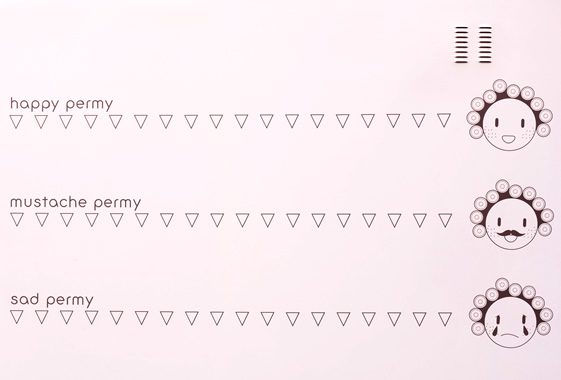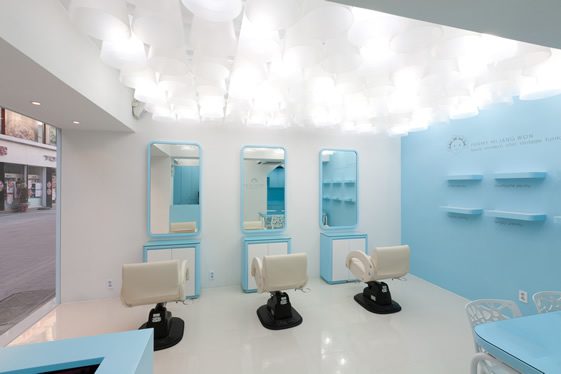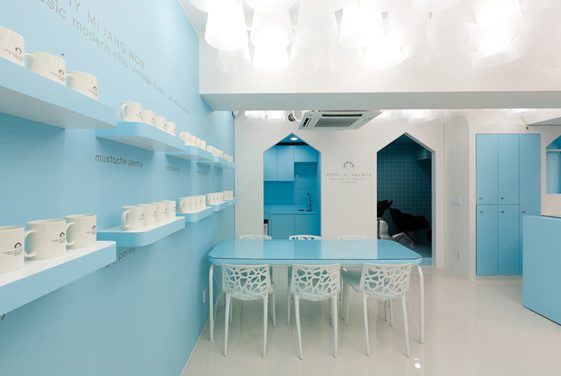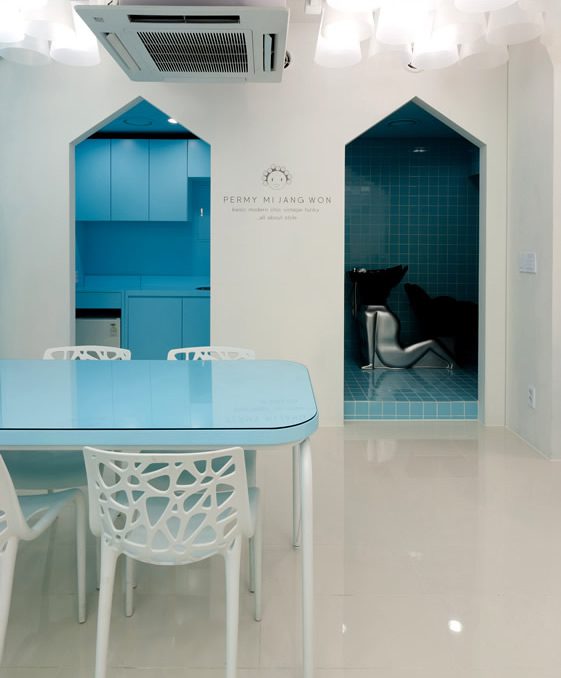 Photography: Lee Pyo-joon