Opening just a few weeks ago, London now joins Lisbon, Madrid and Barcelona in playing host to one of bathroom giant Roca's inspirational 'gallery' spaces. Essentially a flagship showroom to the power of ten, the new London space – located at Imperial Wharf, close to Chelsea Harbour – has been conceived by architecture's space-age visionary Zaha Hadid.
The Iraqi-born architect and her team have put together a typically fluid and theatrical space that could possibly resemble an alien's womb or an organic space vessel; it's apparently been inspired by the movement of water, but of course is instantly recognisable to anyone even slightly familiar with the architects previous work. Not that this is any way a bad thing; there's plenty of room in this city alone for Hadid's mesmerisingly beautiful creations.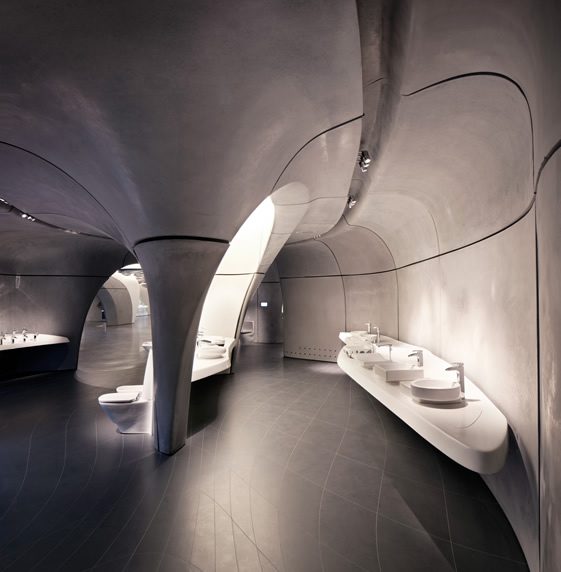 The sculptured white concrete, state of the art lighting and cutting-edge audiovisual equipment flow elegantly around the 1,100m2 single floor space that will play host to exhibitions, meetings and presentations as well as showcasing the Spanish bathroom company's inspirational collections.
Distinctive beyond any concept of the word, inspirational and a thoroughly welcome addition to London's abundance of creative spaces, Roca's London Gallery is a veritable visual banquet for all.