Marvelling at its ceiling installation of 7,600 glass containers back in March, Ametsa with Arzak Instruction at Halkin by Como was a restaurant name we were never going to remember, despite its interior beauty. However, Ametsa with Arzak Instruction at Halkin by Como in the fancy hotel-land of Belgravia is indeed one memorable restaurant, as we found when sampling its wares recently. For the sake of this feature, let's call it Ametsa. Much easier.
A collaboration between Elena Arzak – voted by Veuve Clicquot as World's Best Female Chef in 2012 – and father Juan Mari Arzak (along with Mikel Sorazu, Igor Zalakain and Xabier Gutierrez) the young, petite and rather stylish eatery has a thing or two to prove and show-off, thanks to eponymous Spanish eatery Arzak rising from 10th to 8th in this year's list of the world's top 50 restaurants.
Offering new Basque cuisine, Ametsa takes inspiration from its Spanish roots with inventive twists on seasonal fare. A take on the original three Michelin starred restaurant in San Sebastian, the interiors were achieved by London-based Ab Rogers Design. Bright and airy, the arched window wall only distracts you for a moment as you idly gaze at the aforementioned wave-like ceiling, each of its glass containers filled with spices used in the cuisine.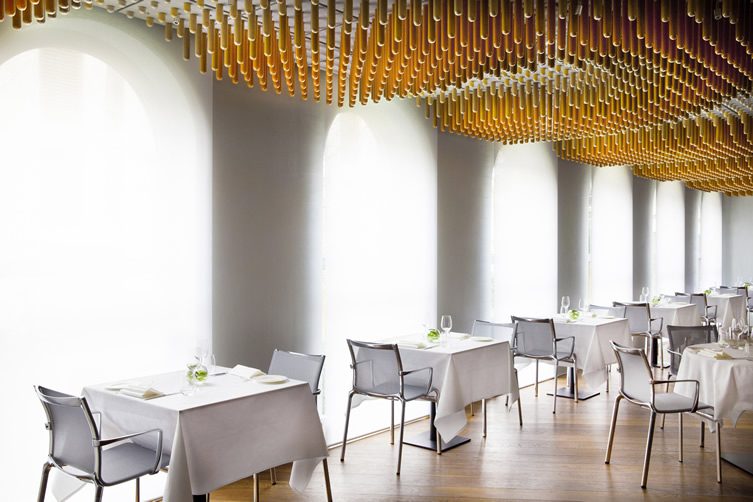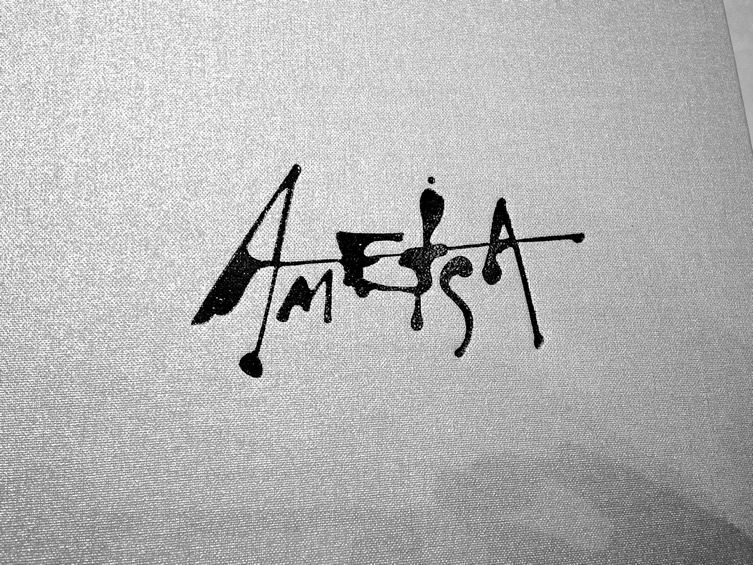 Copper and metallics stand out nicely against the crisp white tables and oak floor – it may sound a little clinical, but not once did I actually feel this, with warm and literally faultless staff discreetly flitting from table to table in a typically casual Spanish fashion.
The food was less calm, less serene and vibrantly pleasing to the eye. An arrangement of entrées arrived on welded plinths of stainless steel. Anywhere else this would ooze pretension, but here the handmade micro-sculptures stood out – presenting a new take on tapas. We were pleasantly surprised and genuinely excited to be tucking into chorizo con mango that looked like mini dim-sum, crispy lotus root filled with rockfish mousse, and crispy scorpion fish on a stick. The mousses in particular were not only fun but seriously tasty. The scallops with cassava soufflé followed the mini feast, and were surpassed by the beetroot-coloured crisp and puffy 'soufflé'. Even the John Dory had an element of surprise to it with hints of subtle coffee on the plate.
For around £50 per head for lunch or dinner, you can eat some seriously inventive world-class cuisine that so often seems out of bounds to the Joe Bloggs. Set just a stones-throw from Hyde Park, an afternoon post-lunch stroll is a must. I just wish they'd open a restaurant somewhere east – I wouldn't have to go so far next time!
***